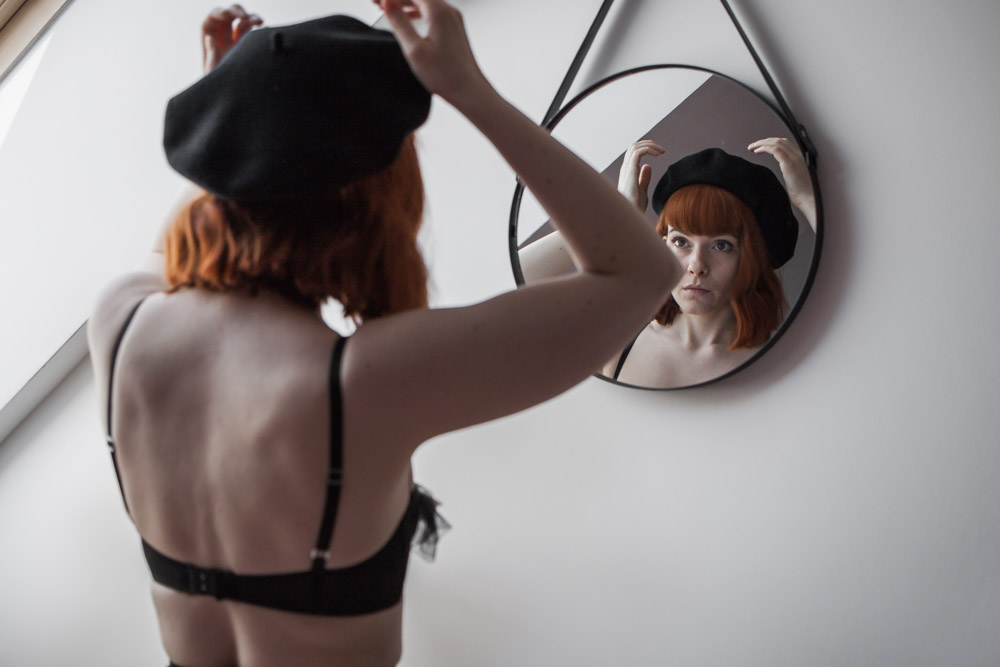 I'm Laura, a small busted blogger and lingerie goth from Scotland.
Morning Madonna was born from the frustration of not being able to find reviews of lingerie styles that fit both my aesthetic or my size. Being small busted and completely un-girly, I always thought that lingerie was just not for me. However, as my interest in fashion grew, so did my interest in what lies beneath. Since discovering many independent lingerie brands that cater to petite people like myself, I decided to create reviews for others with a similar aesthetic, whilst showcasing these wonderful brands and helping to support their businesses.
Having gone from studying graphic design to working for a large fashion brand with little space for self-expression, my blog not only became a place to share my love of lingerie but also a place to express myself visually, experimenting with photography to go coincide with my writing.
Disclaimer: all items are bought and paid for by myself under my real name, unless stated otherwise. All thoughts and opinions are my own. I am currently not accepting guest posts. My blog does not currently contain any affiliate links.
// Contact
morningmadonna[@]outlook.com
// Social
Instagram
Twitter
Pinterest
Bloglovin'
// Featured elsewhere
Fashion & Beauty Monitor – Spotlight on Lingerie Influencers
Fashion Fix Daily – The 5 Lingerie Bloggers You Need To Follow
Garter Blog – Lingerie Wardrobe with Laura
Lingerie Diva – 11 of the Best Lingerie Blogs To Follow in 2018