Frosty mornings have arrived with a vengeance here in Scotland and it seems that no amount of base layering is keeping me warm. As a result, I've been pondering the gaps in my lingerie collection while freezing my backside off at the bus stop. So here are my five favourite winter warmers that I wish I had to wrap up and keep cosy in;
1. Mock Top – Maude Nibelungen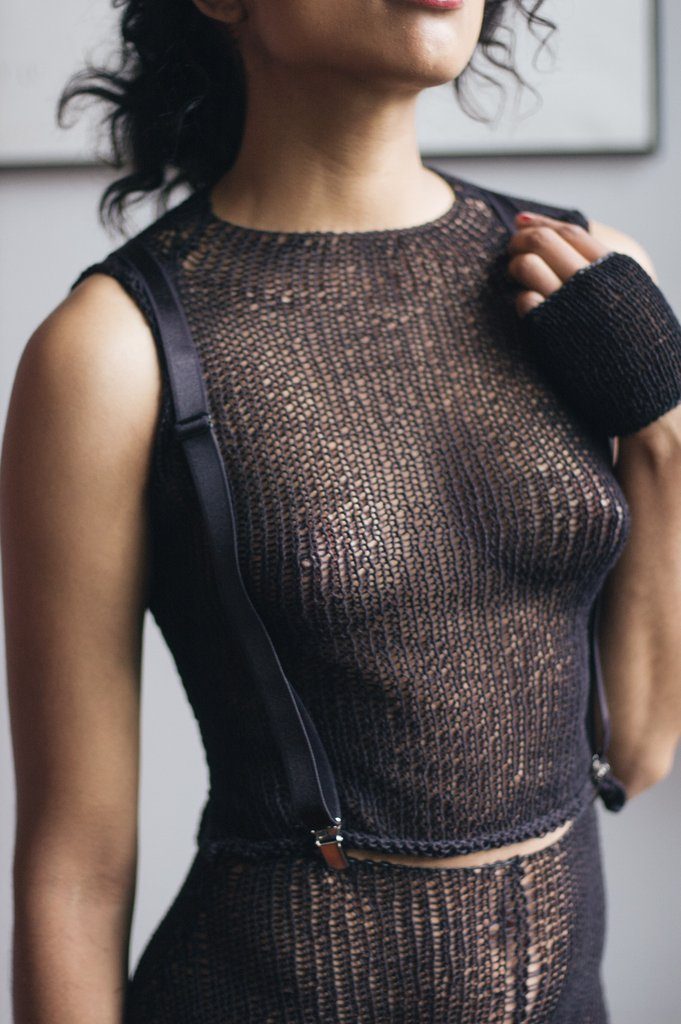 For someone who lives in a chilly climate, I have surprisingly little knitwear. Maude Nibelungen boudoir collection "Belle Nuit" is a beautiful collectuon of knitted pieces that can be worn as both lounge wear and outerwear. I have my eye on this top as it looks like it would be perfect for layering or lounging in.
2. Doodle Socks – Marie Yat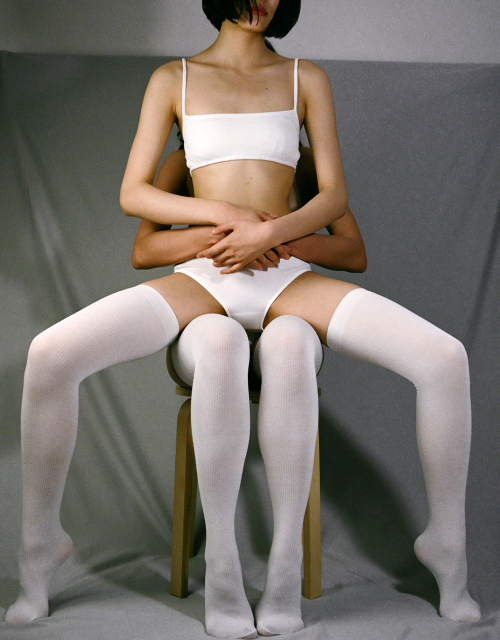 My knees are always poking out from underneath the hems of skirts and dresses as I rarely wear trousers, meaning regular tights just aren't cutting it now the temperatures have dropped. The Doodle Socks in black would be perfect for layering over tights to help keep my lil knees warm and would make a nice alternative from the ugly fleece lined leggings I've currently been wearing. I can also imagine myself lounging around indoors wearing them with my favourite lazy day set.
3. Jersey Bodysuit – Baserange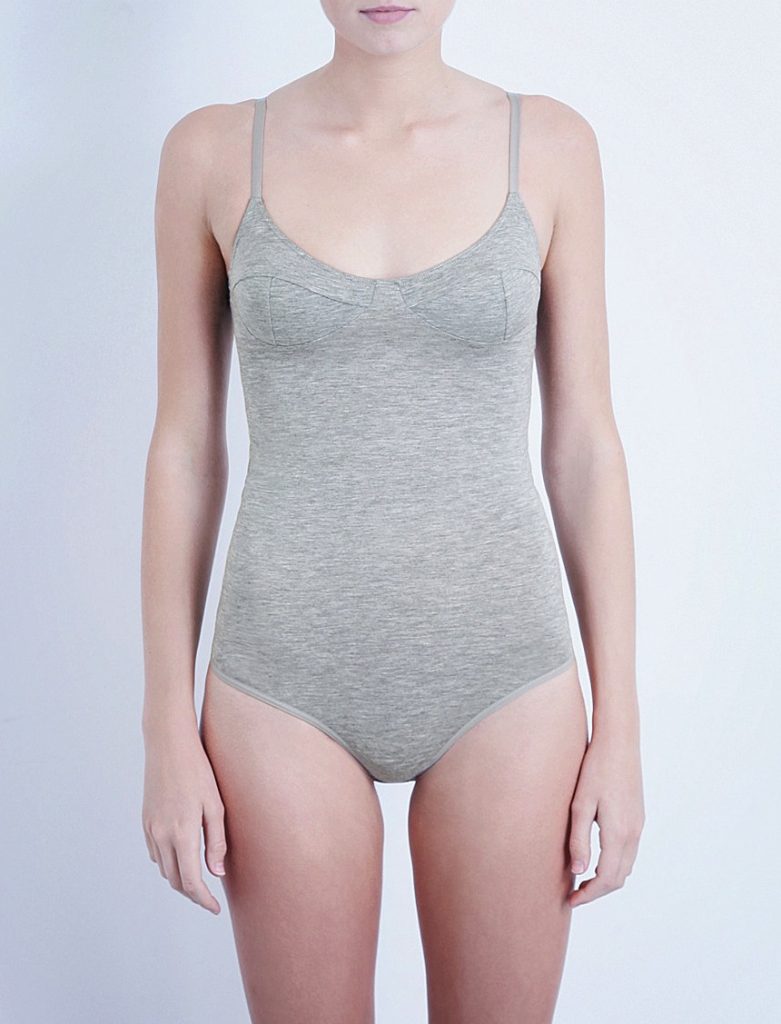 I love layering bodysuits under my clothes for that extra little bit of warmth but I've noticed a gap for suits that don't have all sorts of cutouts and straps. This cotton jersey offering from Baserange has a built in bra, ideal for days when you just don't fancy a underwired bra.
4. Solta Thermal Tights – DSTM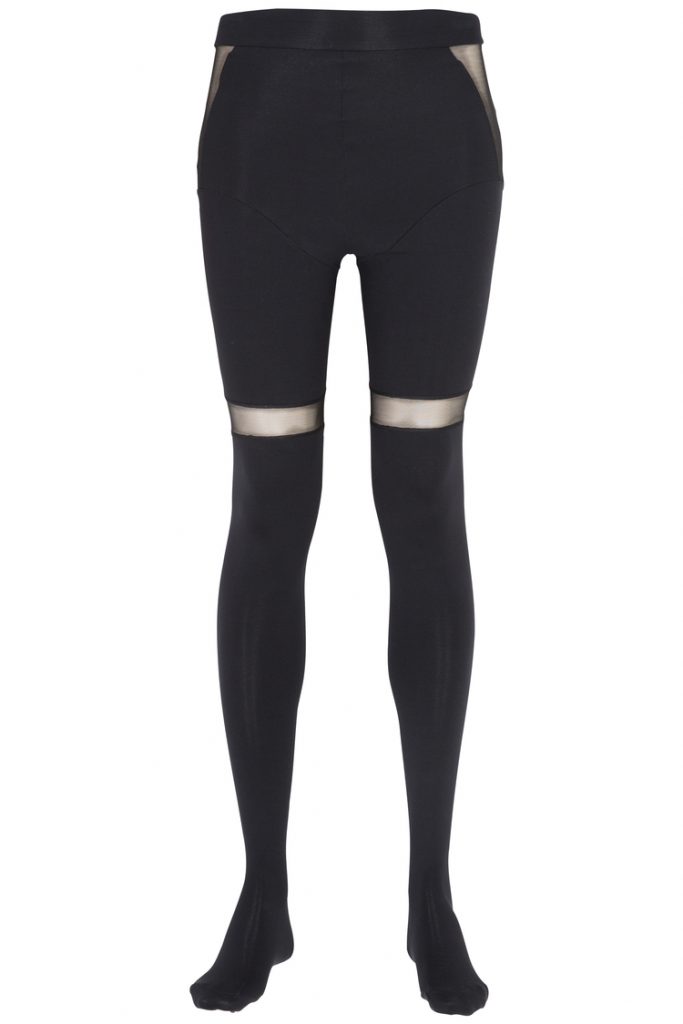 Thermal tights but not like the ones yer granddad wears. Berlin label DSTM makes a range of body wear using performance fabric, making it perfect for layering, keeping yourself toasty and looking great too.
5. Karen Bra and Hannah Briefs – Cypress Label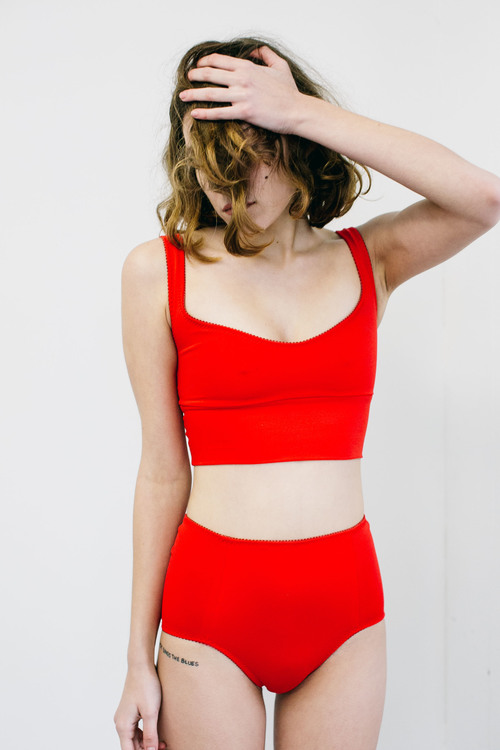 The long line bra and high waisted brief combination helps limit the amount of flesh exposed to the elements. I am loving this red set from Cypress Label, which would be ideal for wearing under clothes or while hiding away indoors wrapped up in blankets and avoiding the elements.
Does anyone have any other recommendations to add to this list?