Disclosure: this bikini was kindly gifted to me by UK Swimwear for the purpose of reviewing. All views expressed here are completely my own.
The end of the year is finally here, as is my last review of 2017. Now that Christmas is over and done with, all I can think about is trading Scotland's grey skies for somewhere sunny and warm. Preferably with a beach. And margaritas. Sadly, I won't be jetting of anywhere as soon as I'd like but thanks to UK Swimwear, I'm already kitted out for when I finally do.
When they recently contacted me asking if I would like to try something from their site, I selected this little number from PROFILE BY GOTTEX. Futuristic and athletic, this bikini seemed like the perfect fit for my summer goth trips to the beach.
Made from contrasting UV protective fabric, the top features a square neckline and mesh racerback. It has lightly padded cups for support while splashing around in the pool. The brief is in a classic bikini cut and made of the same contrasting fabric.
When I placed my order I selected the UK size 10, as the 8 was out of stock. At the time I didn't realise the top had padded cups. I thought it was just lined, similar to an unpadded one piece or low impact sports bra. Generally, when it comes those styles, I can get away with the size above due to the tight fitting fabric. Unfortunately with this style, I really could have done with the size below. The cups are just too wide for my shallow bust. They are also sewn into the top and therefore cannot be removed, otherwise I would have taken them out.
The brief on the other hand, fits perfectly despite it technically being a size bigger than I normally take. Personally, I would have preferred to order the top and bottom separately in order to get the perfect fit. However I can understand why UK Swimwear chooses to sell it as a set, in order to avoid being left with a mix of sizes at the end of the season. Lesson learned for next time I shop for swimwear online, if I can't order the top and bottom separately, go for the one piece.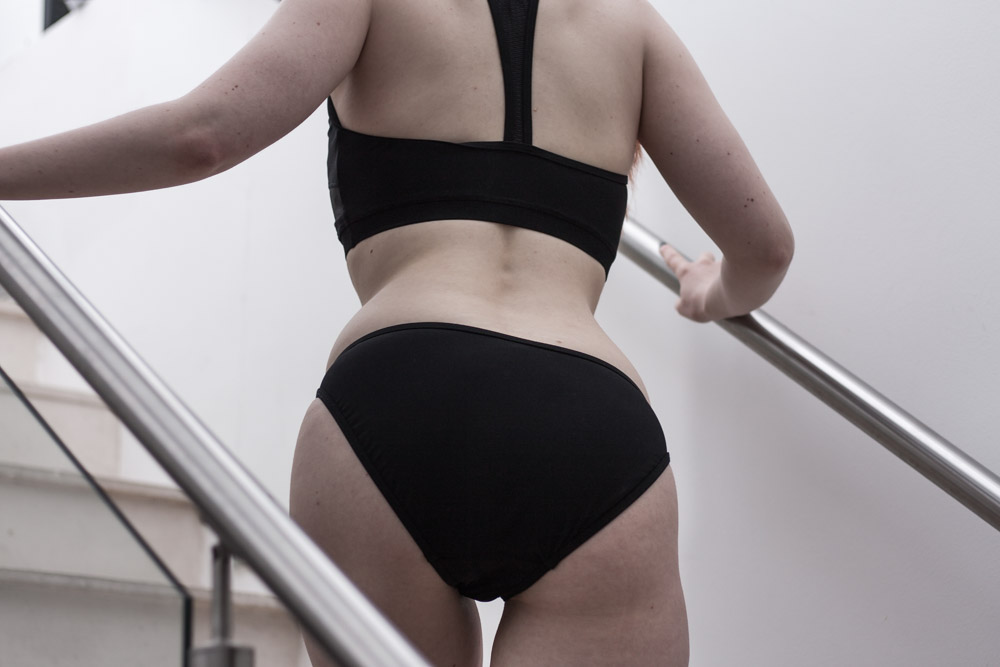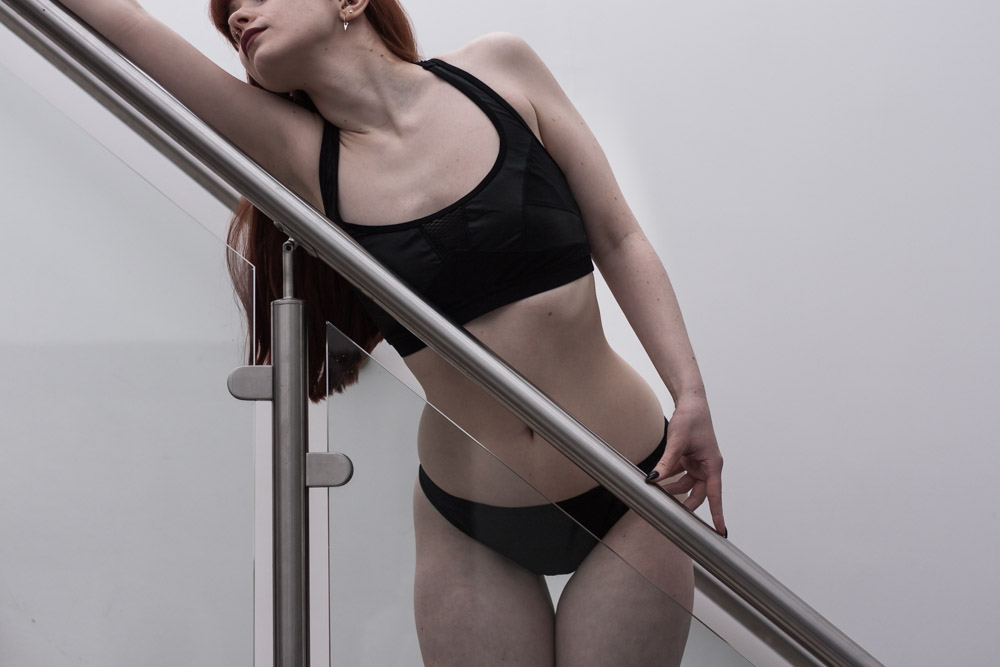 Of course, to truly review this bikini, I had to swim in it. A prospect I did not relish, due to it being the middle of December and cold as balls. The idea of heading down to my local swimming pool and throwing myself into it's frigid waters, to then walk home in the snow did not sound appealing. For the sake of doing a full review, my bikini and I made our way down to leisure centre for a dunk, grumbling the whole time. What I hadn't realised was that the centre had a bit of a make over since I last used it (I really do need to exercise more) and it now contained a steam room, sauna and spa pool, along side it's original pool. So I decided to keep my swimming brief, just to test how the bikini faired and then spend the rest of my time between the spa pool and steam room, which was lovely and warm.
As I swam, the top did pucker in the centre a little, due to the cups being too big. Not enough to reveal anything, but I did feel a little self conscious. The fabric doesn't drink up excess water and go saggy, stays opaque and comfortable to swim in. It was also perfectly fine for wearing in the spa pool and steam room. It washes well and dries quickly, which makes it ideal for taking on holiday, especially if you plan on spending a lot of time in water.
Overall, I do really like this bikini, I just wish the smaller top had been available. It will still work for lying around at the beach, which I plan on doing as soon as possible. With a margarita in hand.
INSTAGRAM // TWITTER // PINTEREST // BLOGLOVIN'