My wish to jet off somewhere warm and sunny (I say wish but really it was a demand) was finally granted at the end of January, when my partner and I packed our bags and traveled to Tenerife for five days in the sun. Normally, I prefer to go on city breaks but after a horrible grey winter I was just desperate to be somewhere that wasn't perpetually overcast and gloomy. The only problem being that I was woefully unprepared for a sunny holiday. I had next to no swimwear, which is something not often called upon when living in Scotland due to the weather. As I intended to spend as much time as feasibly possible at the beach, I needed some pronto. Of course, I had to get swimwear that would compliment my beach goth aesthetic. Lascivious had exactly what I needed and they had a rather generous sale on, allowing me to snap up the Captain Bikini bra and Peeper Bikini Shorts. So I packed 'em up and made my way to the island.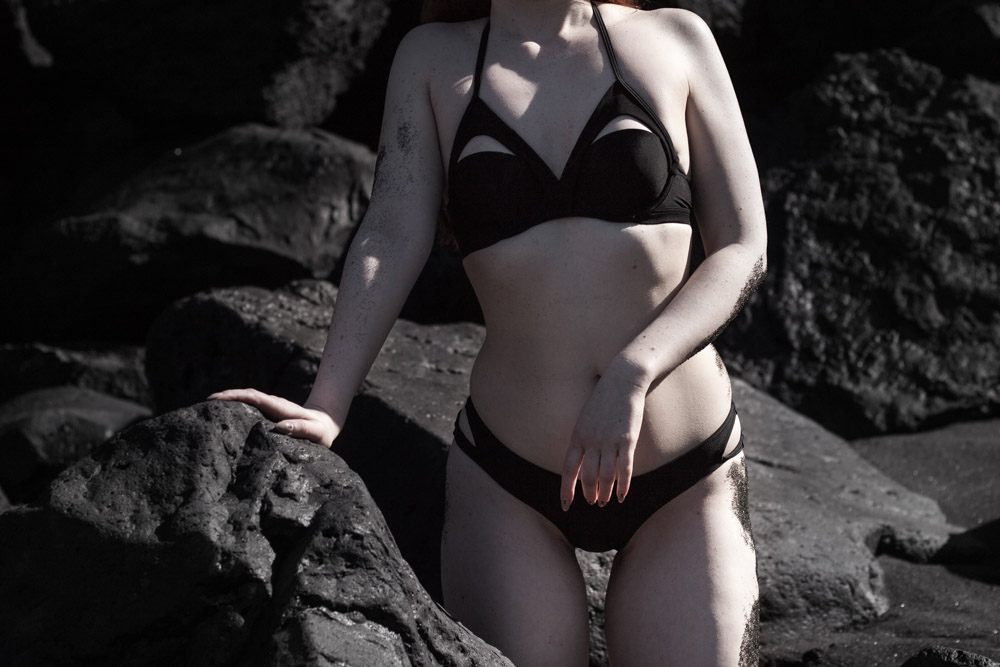 The Captain Bikini Bra is the swimwear version of Lascivious' signature Milla style, featuring the same triangle cut-out over the bust. The cups are lightly padded, underwired and the wings fasten with a sliding clasp. I purchased it in a size 6, which is designed to fit a 32A/30B. Normally I wear a 30C/32B which would have made me a size 8 according to the Lascivious size chart but after reading The Lingerie Raven's review, in which she said recommended sizing down, I decided to heed her advice in order to be safe. It does mean the band is a little neat for me, however the cups are on the whole are a good fit. Like most women, I have one breast bigger than the other and the cup on the smaller side gapes a tiny bit at the top. If I had chosen to purchase the larger size instead, I imagine the cups would been too large for me.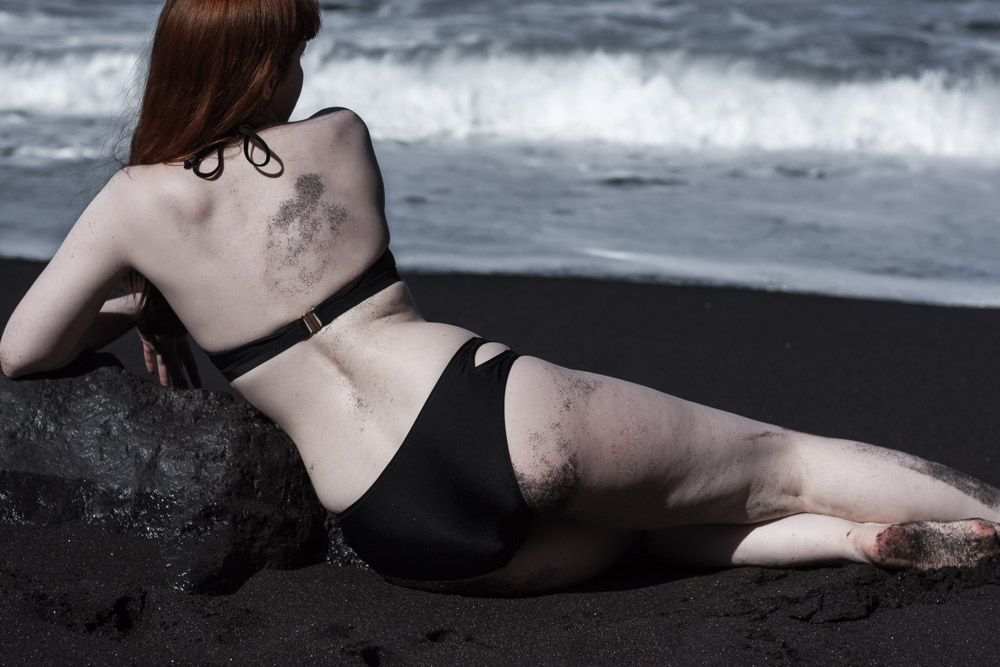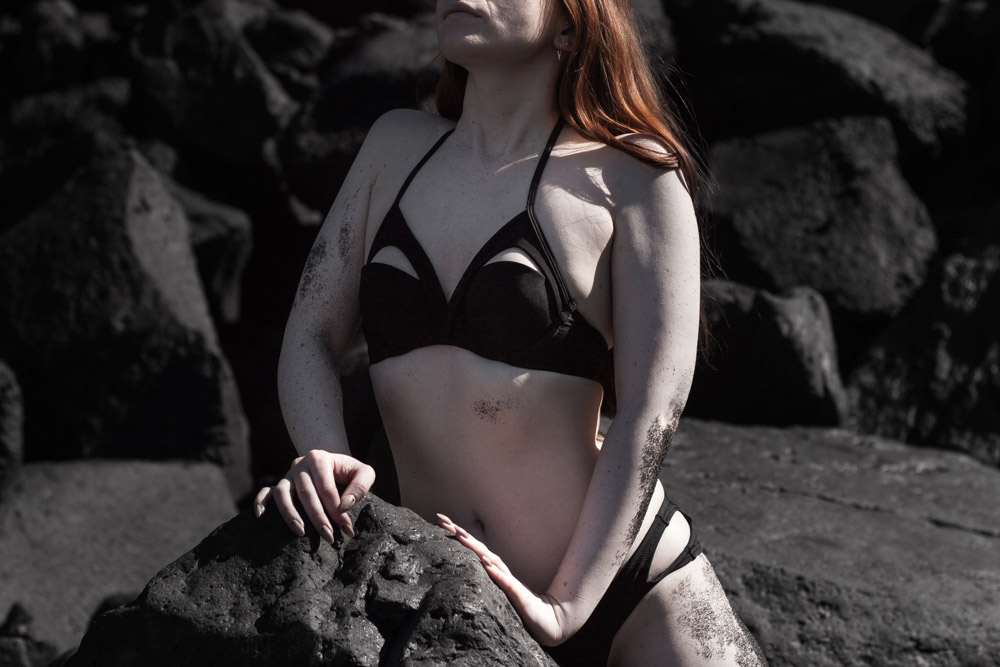 Rather than going matchy-matchy with my bikini bottoms, I decided to mix it up and go for the Peeper Shorts. Although I feel the name is a little confusing, I would say the cut of them is closer to a low rise brief than a pair of shorts. This aside, the style is double lined and features a cut-out on either hip. I ordered the size 8, my usual size and find that it fits me well, with no digging or shifting around. In addition to looking great and feeling comfortable to wear, the fabric faired well in both salt water and pool water. The bikini was easy to wash and dried quickly enough to be worn at the beach the next day.
Despite feeling a little insecure in myself while at the beach (thanks pre period hormones!) I really enjoyed wearing this bikini and can't wait to wear it again when I jet off to Spain in March.
INSTAGRAM // TWITTER // PINTEREST // BLOGLOVIN'