Disclosure: This was a freelance project for Sasha Louise. I was compensated for creating these images.
When I first started my blog, I never imagined that brands would be interested in working with me, never mind being asked to help create an entire lookbook for a new collection. So you can imagine my excitement when Sasha Louise contacted me asking to create a range of photos for her new lingerie line. I was having particularly bad day in work when the email arrived and all I wanted to do was run home and get started on it.
This new collection sees the release of 10 new pieces, from longline under wired bras to cupped bodysuits in addition to two new tops. Made from Sasha's signature grid and floral Glyde-tex, these prices are truly striking. Additionally, unlike traditional latex, they are easy to put on and don't require dressing aids. Below you can see a range of images from the new collection and read a little interview with Sasha herself. You can also read a little interview I did for Sasha's blog here.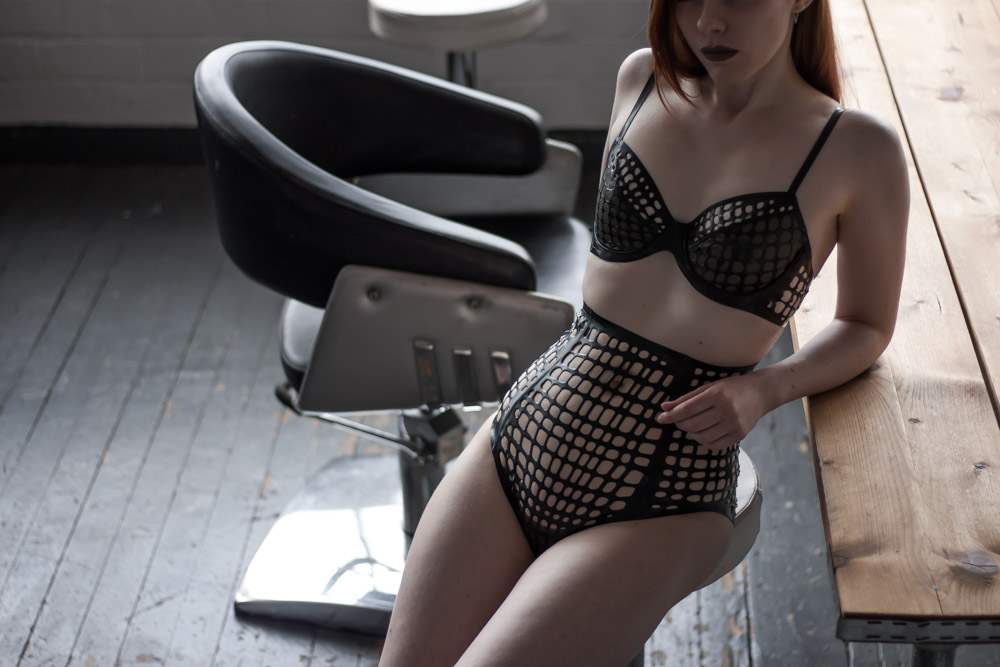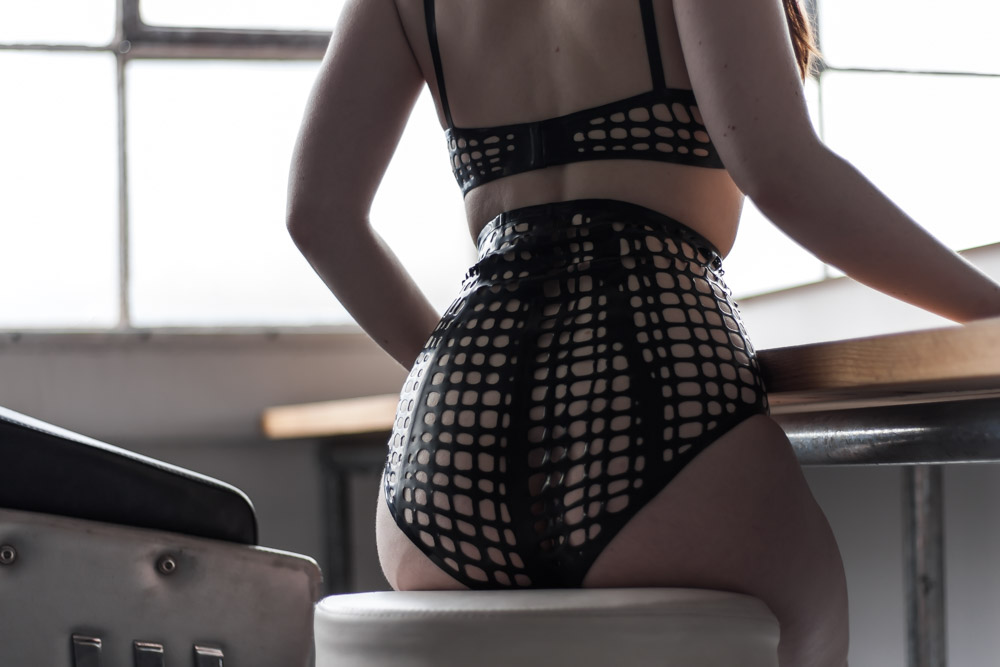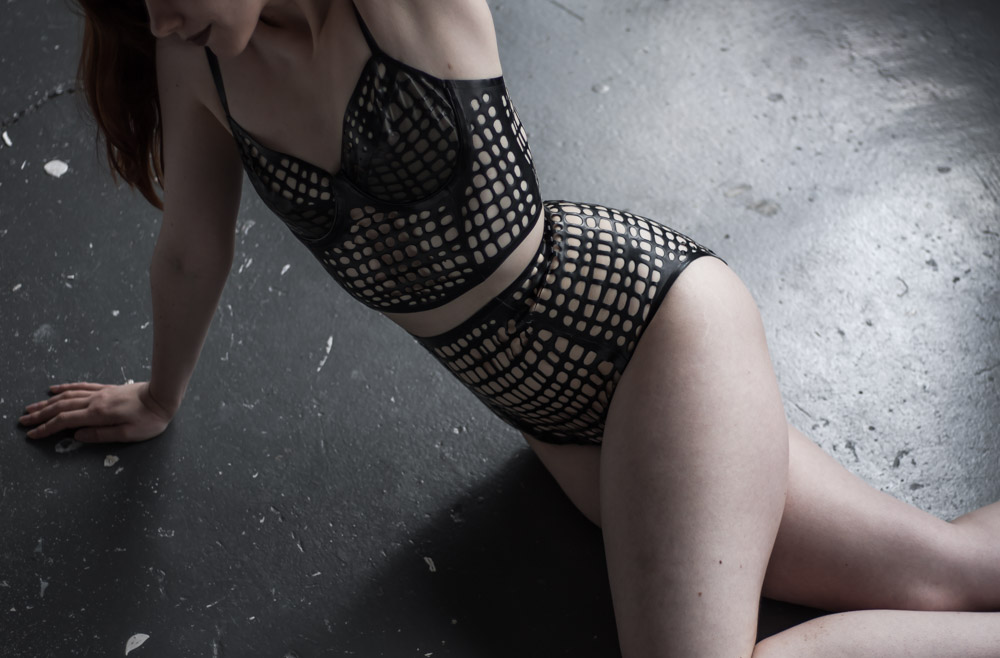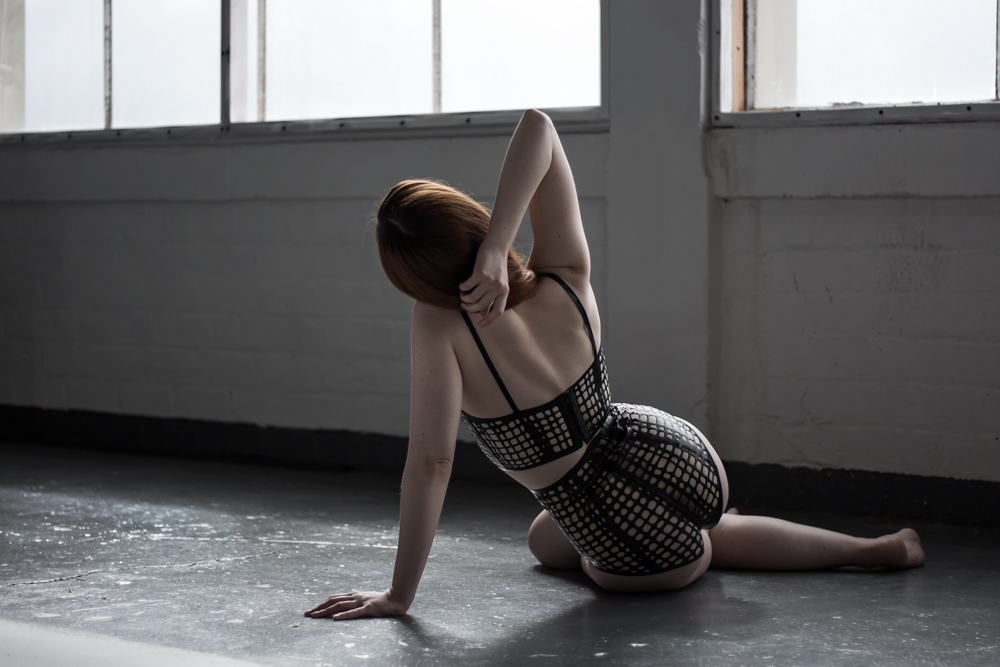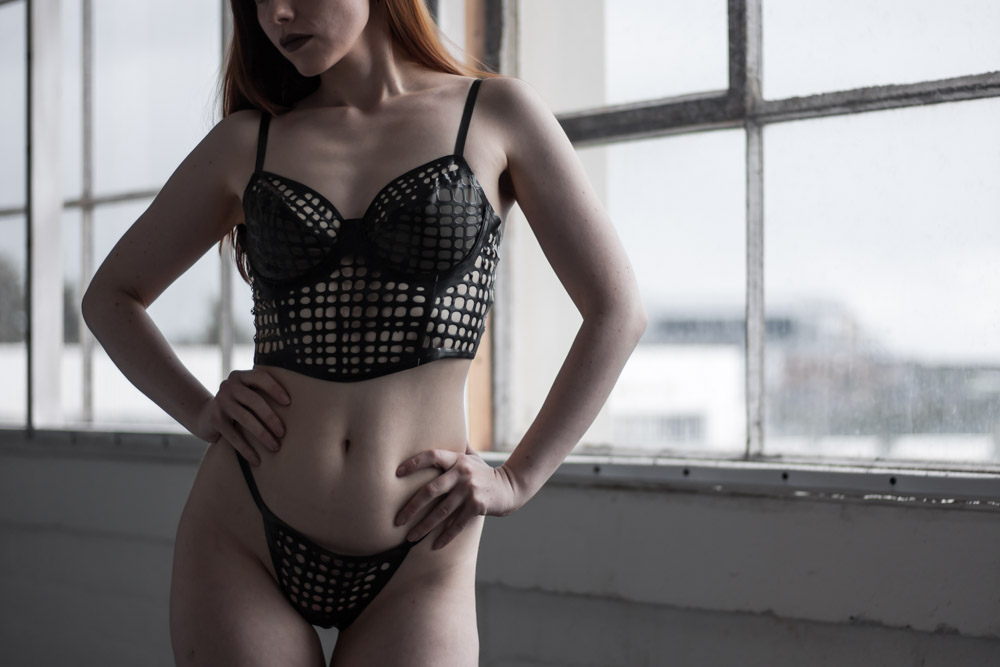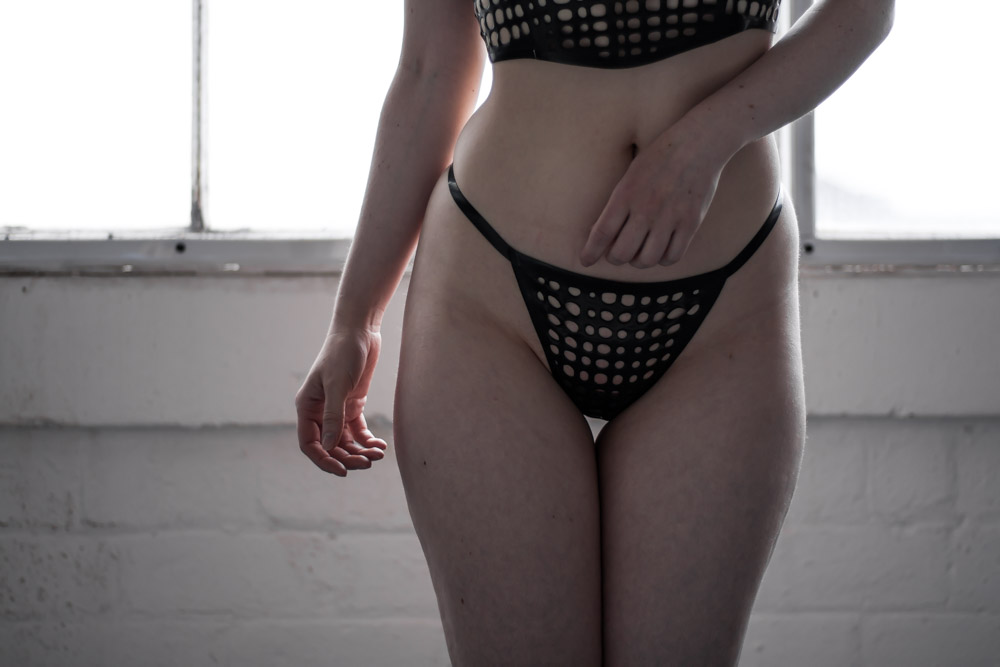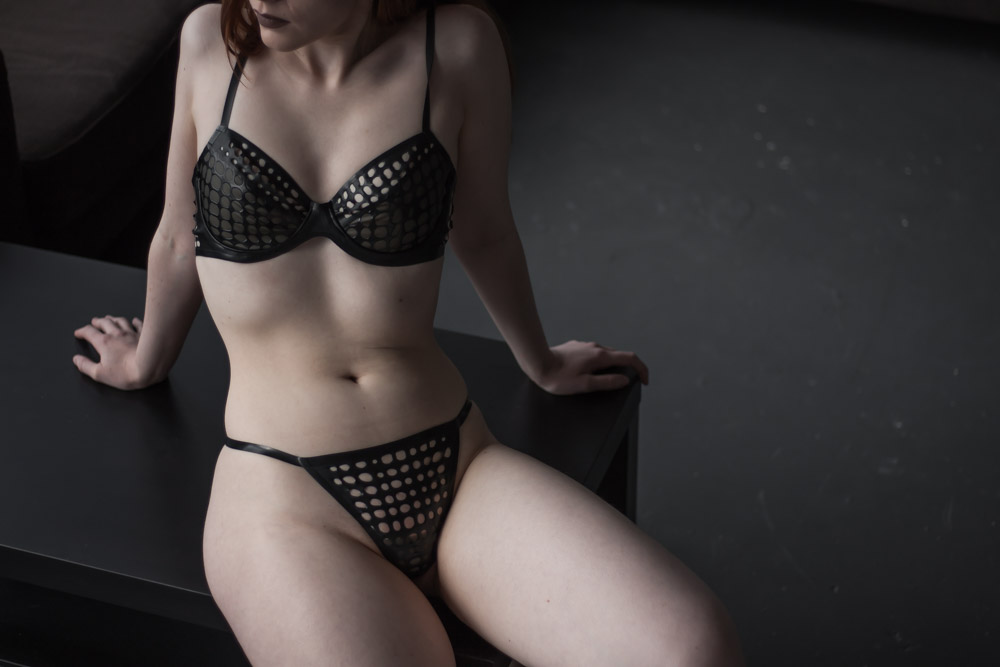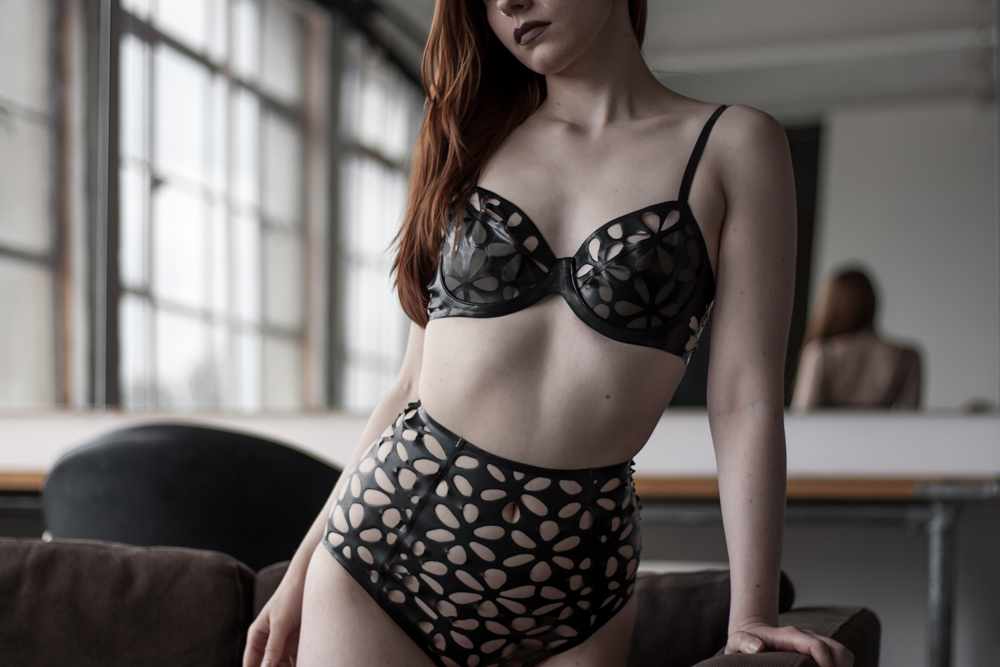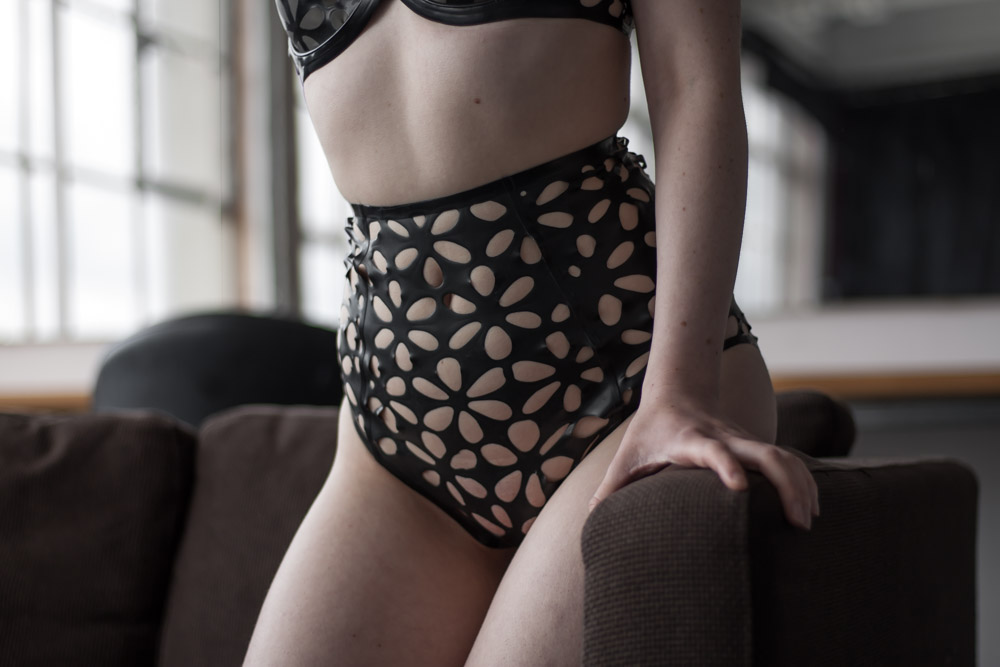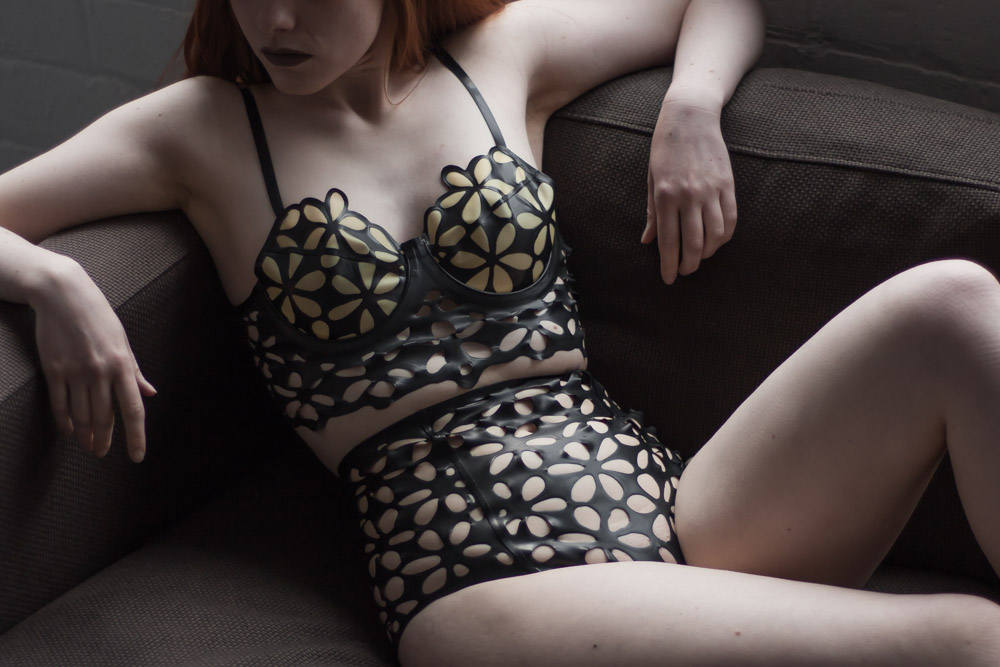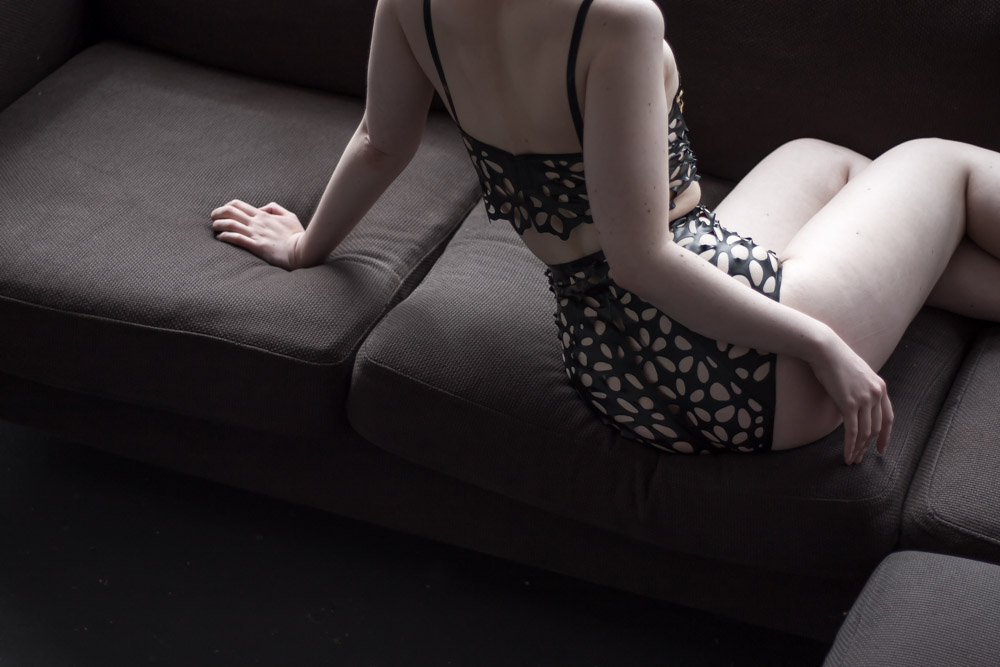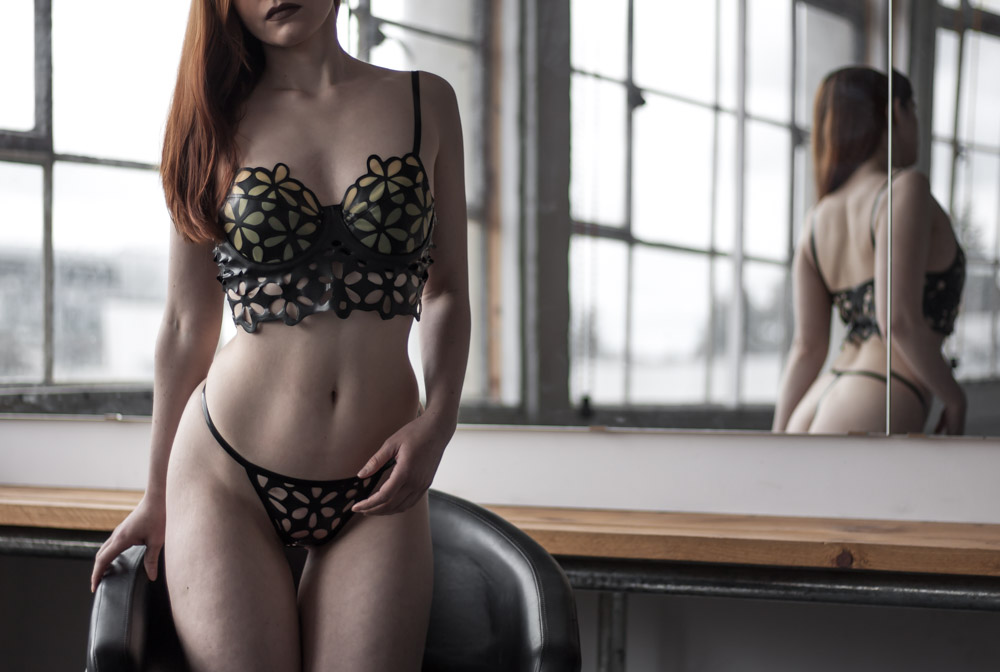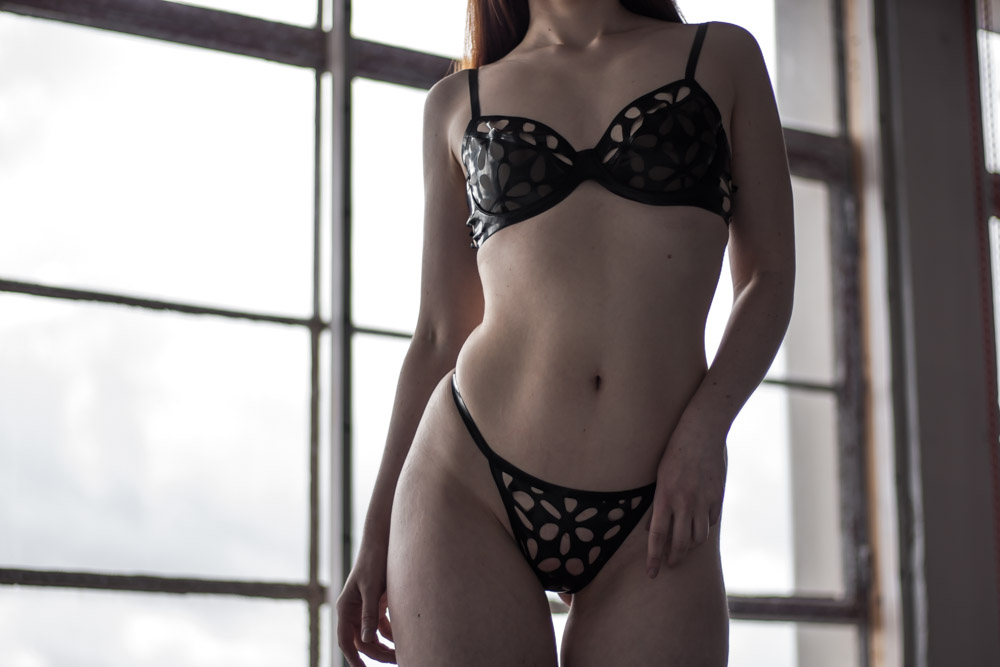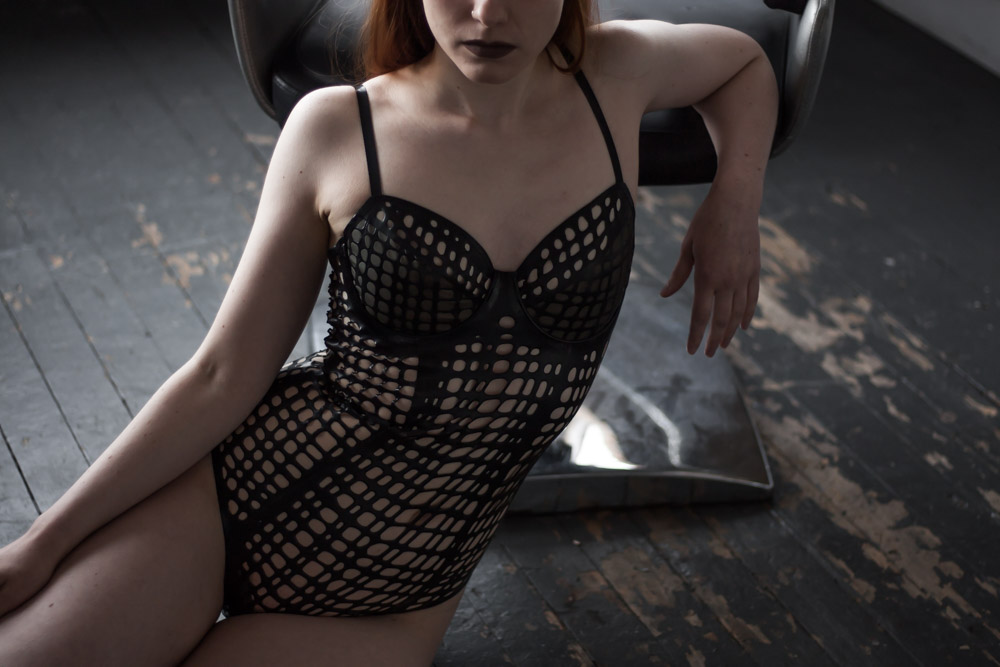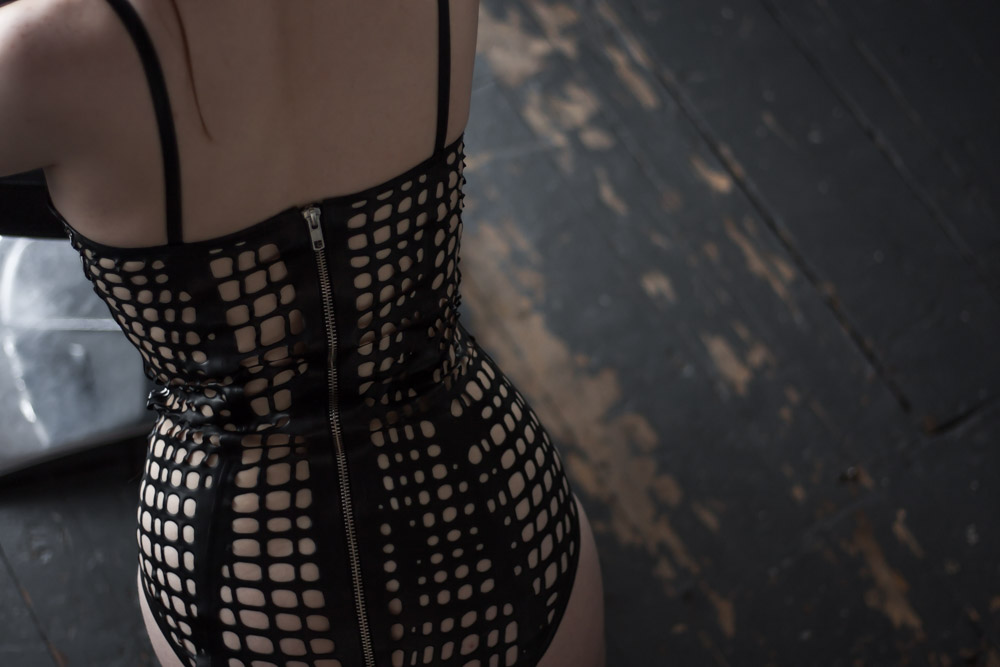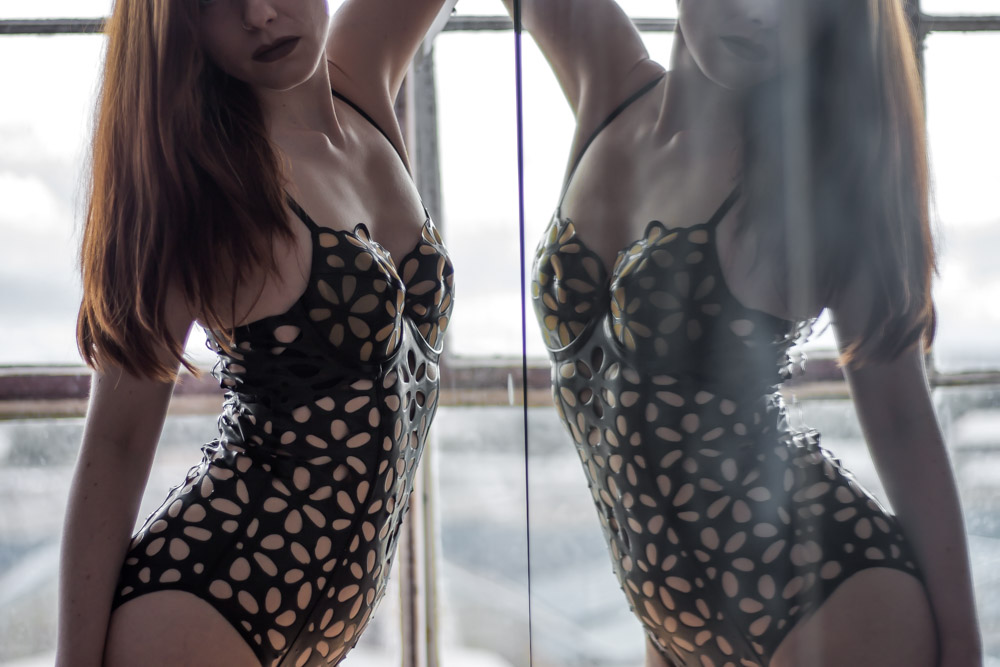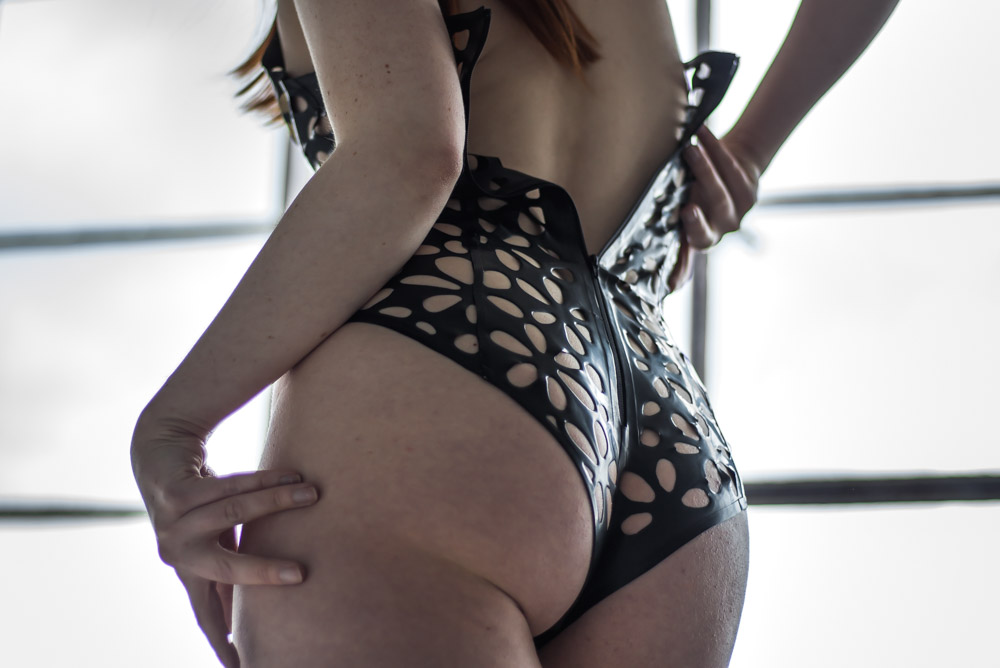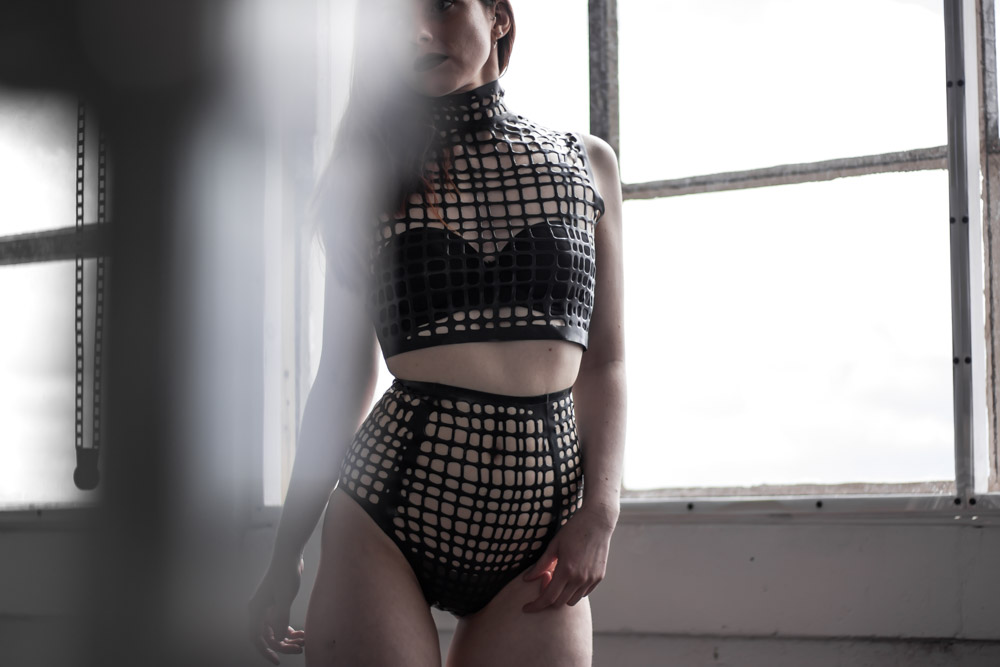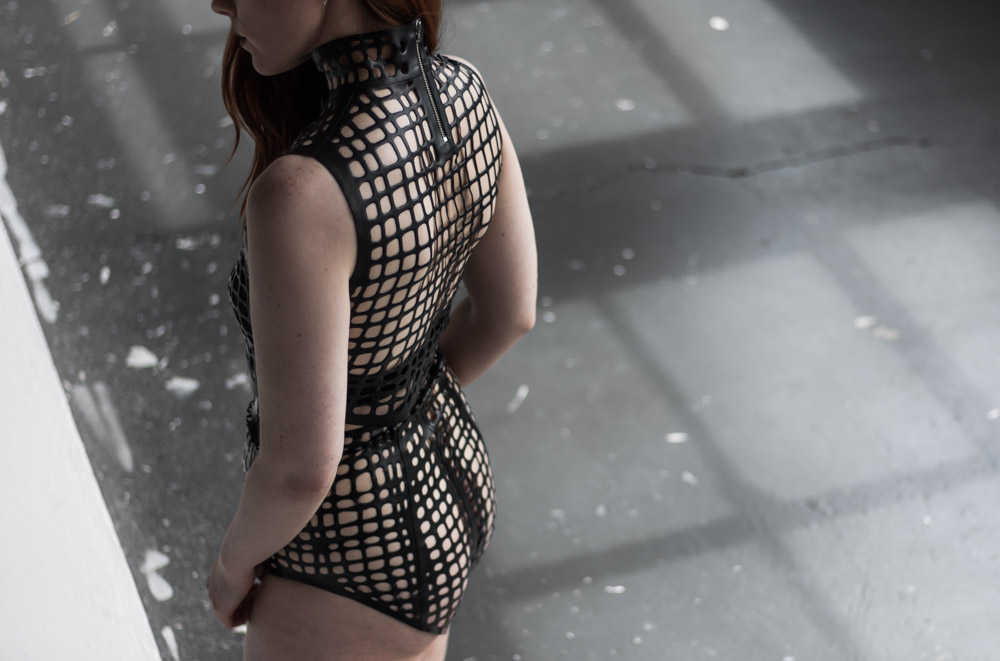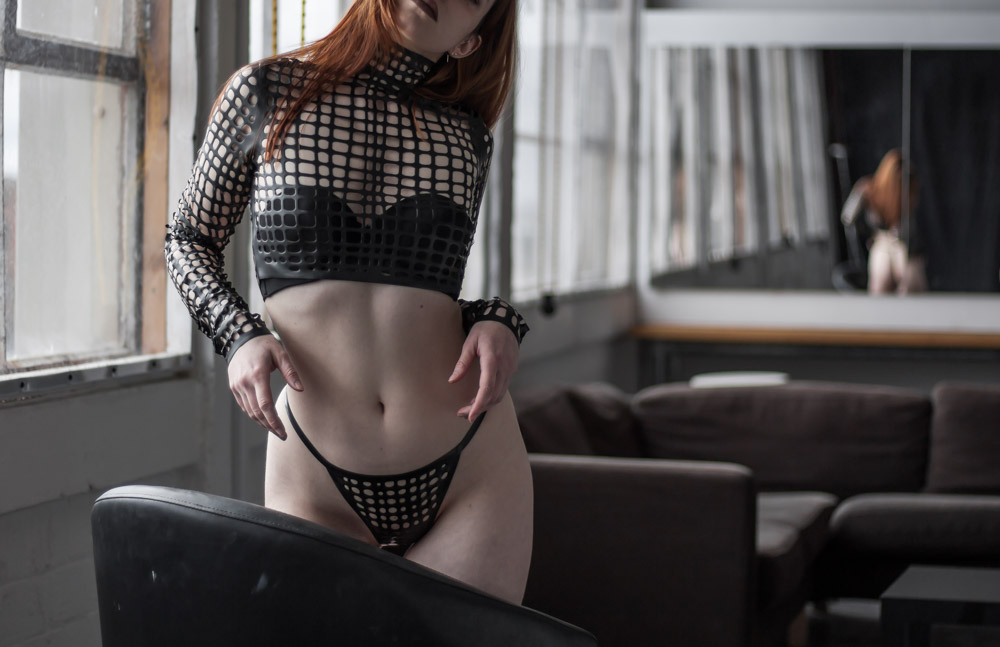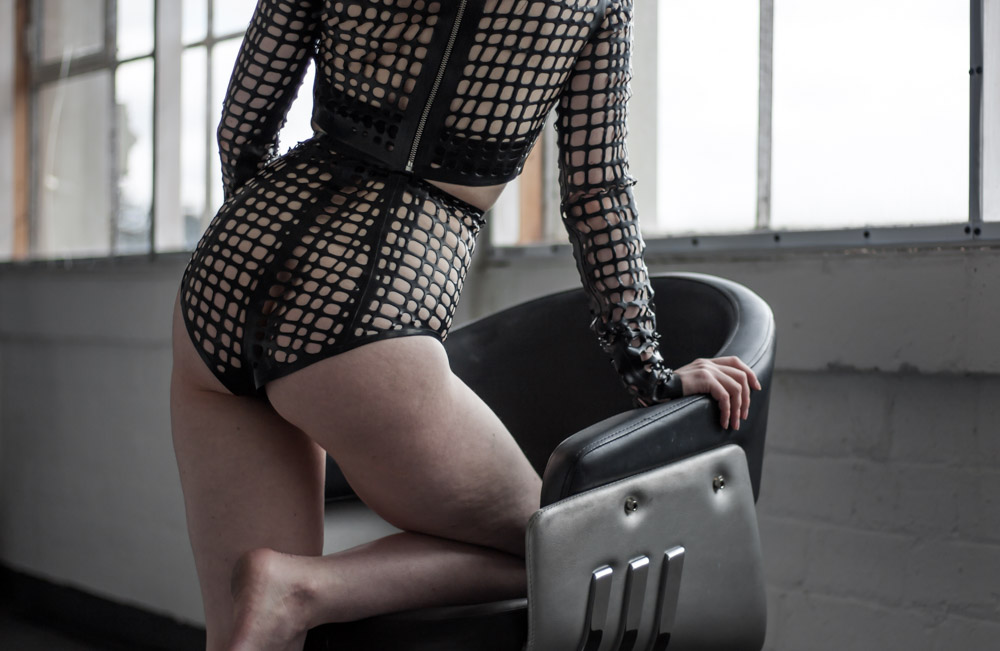 // Where does your passion for latex originate from and what drew you to working with the fabric?
I was drawn to the fabric while I was in university. I thought the fabric was really interesting and the way it was constructed really intrigued me, as it's glued together traditionally. I went to an experimental art college before university and we were encouraged to really explore and push boundaries of a material and this is also how I design. I don't start with a concept necessarily, I am a trial and error designer. I like to figure out a design from the material and that's really where my passion for latex comes, pushing it's boundaries.
// Which piece from your new collection is your favourite and how would you style it?
I love the latex net cup body and I think a high waisted pair of jeans with it makes it look killer for a night out!
// Where do you draw your inspirations for your designs?
Trial and error. I'm inspired by women and I like to make things that I think would look good on a female body. I have some amazing customers and I get to talk to them a lot and I listen to their wants and needs. I use this with my own design plan to create pieces I love.
// What has been your proudest moment for your brand so far?
Along side making my own clothes, I work in a shop in Berlin called École Boutique. I make latex for it's sister store next door, Trés Bonjour. I sell my own clothing in École and one day a lovely girl came in and we started chatting and she mentioned to me that she came in to buy Sasha Louise specifically. I then introduce myself as Sasha Louise and she was so stoked to meet me! This was the coolest thing ever! She was happy to meet me (a girl from Hereford, England who speaks crappy German!) and came in to buy my clothes! I went home so happy and had a great chat with a lovely girl.
// What are your next steps for further developing your brand? Are there any projects you are interested in exploring in the future?
Big Question. I think taking a step back a little, continue to make clothing I love and getting perspective on myself while doing so. I gave a lot of plans and ideas for the future but noting set yet.
If someone would like to donate a large sum of money to me so I could purchase the entirety of the new collection that would be great. What is your favourite piece?
Thank you to my lovely partner Gary for helping me with the photography.