Latex is having a moment. Thanks to the likes of Kim K and Beyoncé, the material has left the fetish scene and gone mainstream. I myself am completely new to the world of latex but as someone who covets the looks of the comic and screen villainess, it was only a matter of time before I got my hands on some of the shiny goodness. Having stumbled upon UK based designer and costumier William Wilde on Instagram earlier last year, I was rather taken with his designs. However, it has take me sometime to actually buy from him. As I discussed in my Transparency post, I'm trying to stick to purchasing items that I deem "wearable" in my everyday life and latex might be considered a bit much for dressing mannequins at 7am. But as I'm hoping to attend Torture Garden again at some point this year, I wanted to up the stakes with my outfit compared to last time. William Wilde was at the forefront of my mind and thanks to a recent sample sale I finally took the plunge and I am SO pleased I did.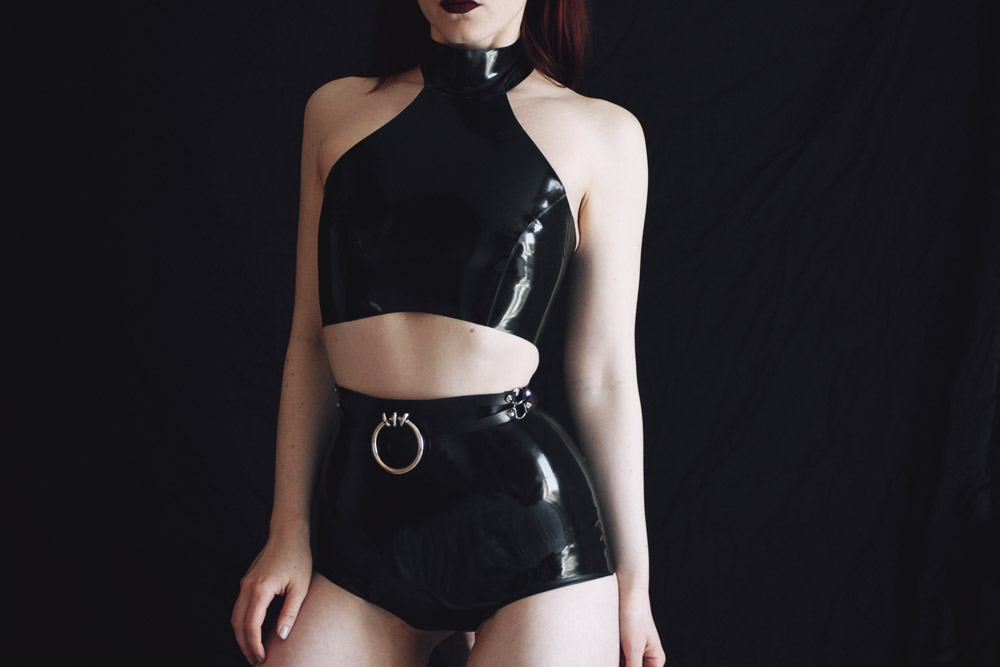 I purchased the Groove Halter Top and Holiday Hot Pants in the standard XS sizing. Both items are made to order in Wilde's studio in London. I ended up ordering both items separately and each took around 10 days between the initial order to dispatch and arrived wrapped in black tissue and covered in a fine layer of talc.
The top is a halter that fastens with press studs behind the neck. It has a bust measurement of 32″ and fits a teeny tiny bit loosely over my shallow bust but thanks to the style of the top it's not overly noticeable. I ordered the standard size but Wilde does offer custom sizing. If I was to go back for the Bliss Body which I also have my eye on, I'd definitely ask for custom sizing to avoid bagging. While I've never had any experience of latex other than Sasha Louise's Glydetex, I was aware that talc can act as a dressing aid and so I tried the top on using only the layer of talc it came with. It went on fairly easily (although much easier the second time when using a silicone lubricant) and fits comfortably. While I initially thought that latex wasn't that wearable the top definitely feels like it could be worn for a night out thanks to it's simple style.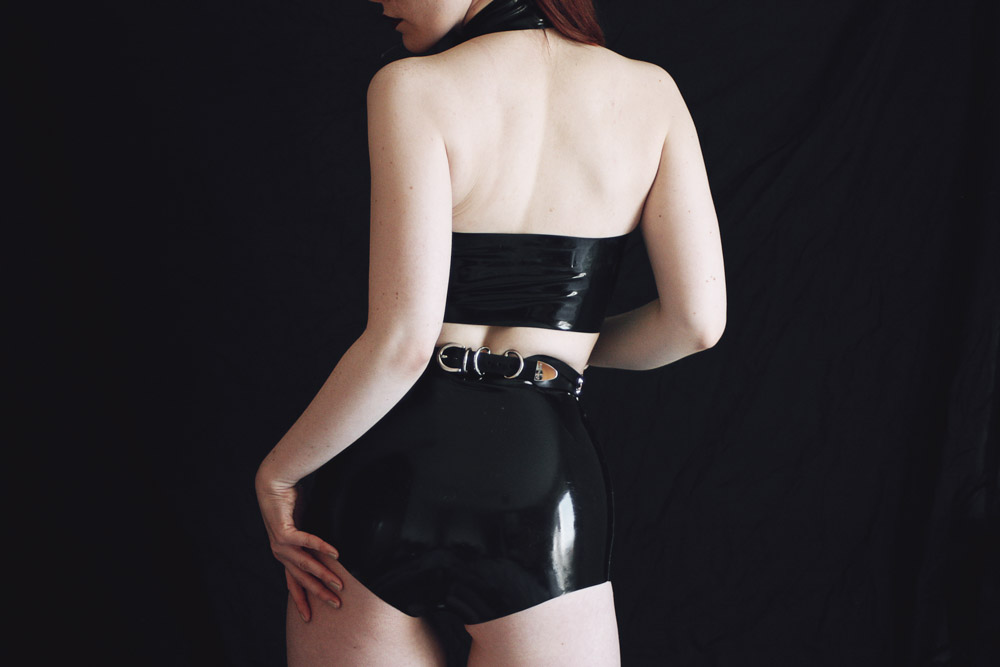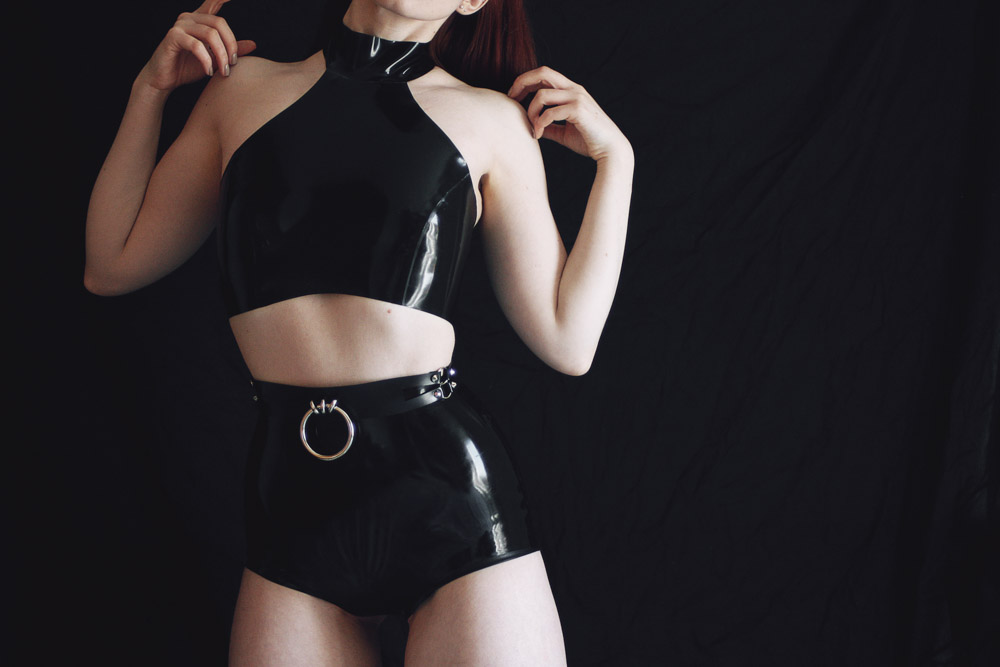 The hot pants have a 25″ waist and a 34″ hip and fit true to size. While those measurements are pretty close to my own (my waist it about an inch to an inch and a half smaller) the brief did not go on as easily with the talc layer and was like forcing my backside into a balloon. After using a layer of silicone lubricant, they slid on easily and were a lot more comfortable than expected. However, I don't feel they are as wearable out in my Scottish hometown, so won't get their outdoor debut until Torture Garden. Which is a shame really, because I think they look pretty fantastic on.
While I purchased these items during the sample sale, at the time of writing this both items are still on the site at the reduced  sample sale price.
Wearing with: Tahliah Belt by Creepyyeha