Disclosure: these tights were kindly gifted to me by The Tight Spot for the purpose of featuring on my blog. All views expressed here are completely my own.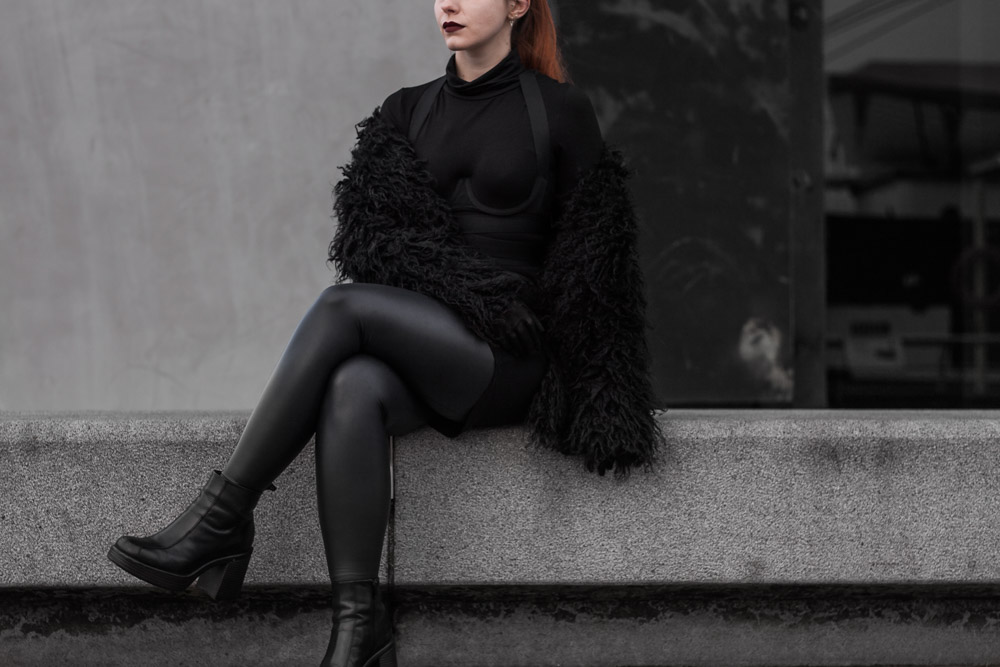 Winter has arrived with a vengeance in Scotland, in turn doubling my washing thanks to all the layers I'm having to wear to keep myself cosy.
During the colder months I like to add plenty of textured pieces to my outfit to keep things interesting. When The Tight Spot reached out to me and asked if I'd like to try something from their store, I selected the Trasparenze leather look tights, thinking they would make an interesting change from my usual 60 denier nylons. I love how they look with my faux fur coat and thanks to their 150 denier, they help keep my legs warm too!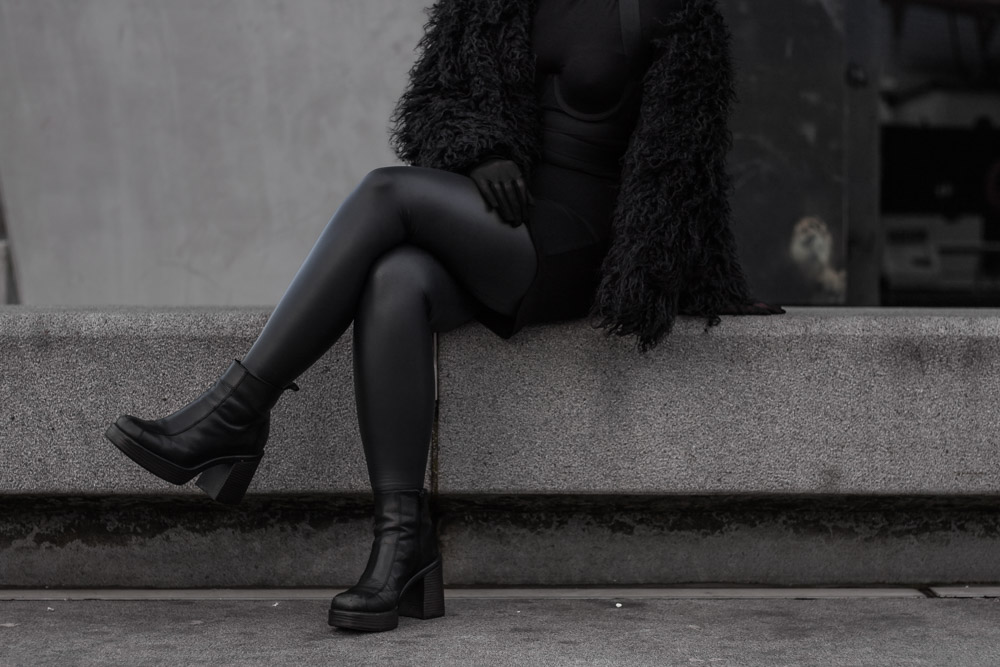 Wearing:
Trasparenze Tights via The Tight Spot, la fille d'O Dark Lands, H&M Coat, Bettie Page Lingerie mesh gloves.
Instagram // Twitter // Pinterest // Bloglovin'