Sometime during the last two years, I lost my sense of self. It started when I was working long hours as a visual merchandiser. The work load was immense, and being the sole merchandiser in my store meant I had to do it all alone. I began dressing simply for work, in order to move freely and be my most productive. Over time, I became deeply unhappy in the role, which in turn caused me to care less about my apperance. Dressing simply was no longer just about convenience, I just didn't care about clothes. I then stopped wearing make up, followed by never bothering to do my hair. How I was feeling internally started to show externally. On top of feeling dejected, I was mentally and physically exhausted. The stress of the job caused my facial eczema to rear it's red flakey head, adding to my miserable looking appearance.
Working in fashion, it was my job to inspire customers through the outfits I created and yet I was uninspired myself. My day to day outfits had become formulaic and bland, quite the opposite of how they had been before. Friends often joke that I am the extra of the group when it comes to dressing, but my lack of inspiration meant that until recently, I was often turning up to events in sports leggings and a tunic. I was in a rut and I knew it. My job had taken over my life and I no longer felt like Laura. Something needed to change. So I snapped, stepped down from my visual role and started working a simpler job that would allow me time to rediscover myself.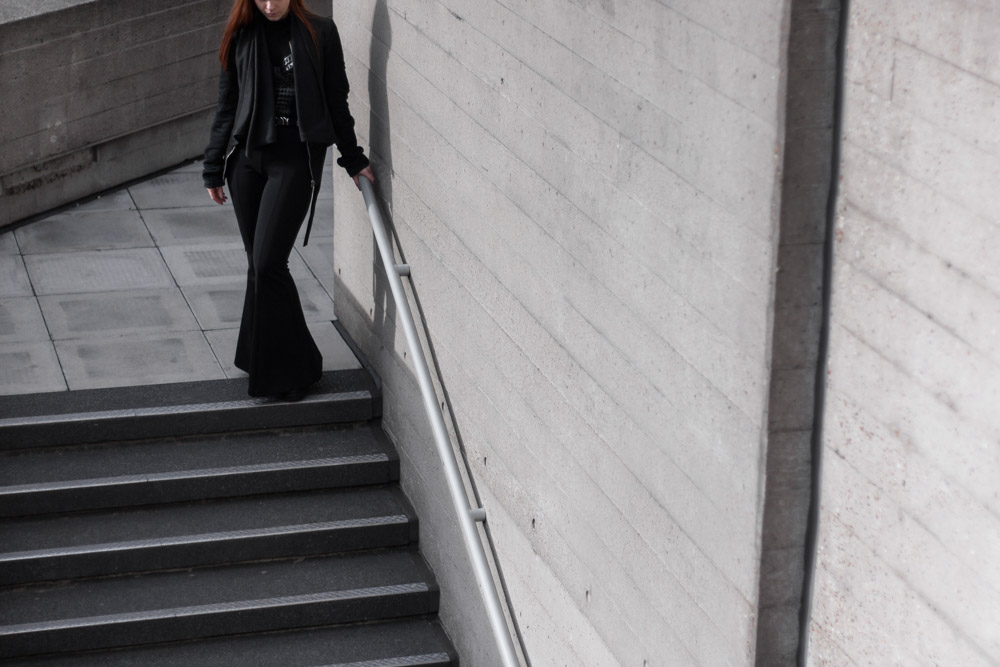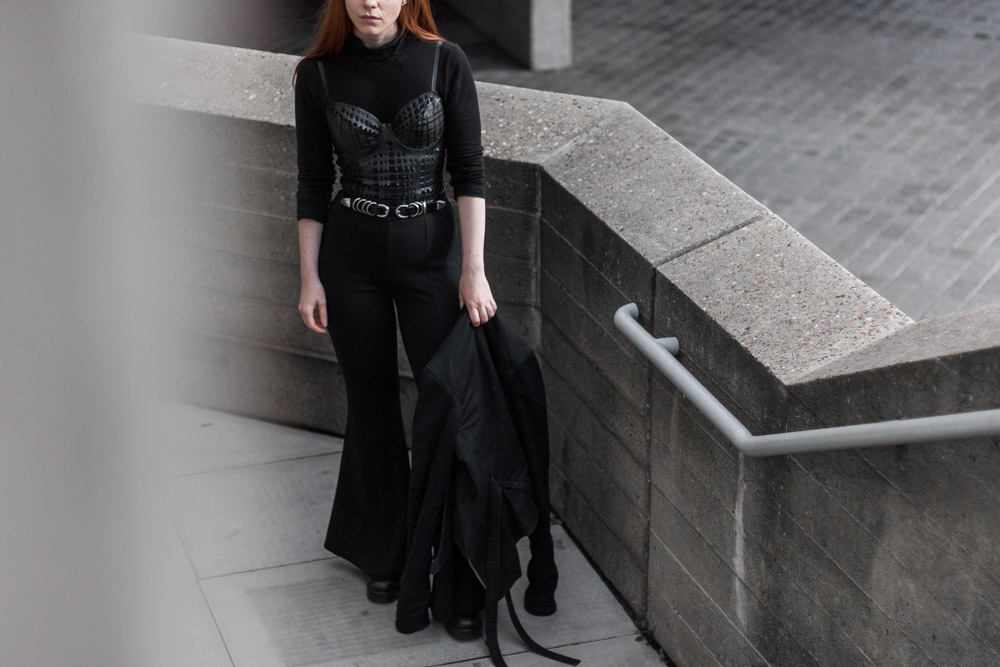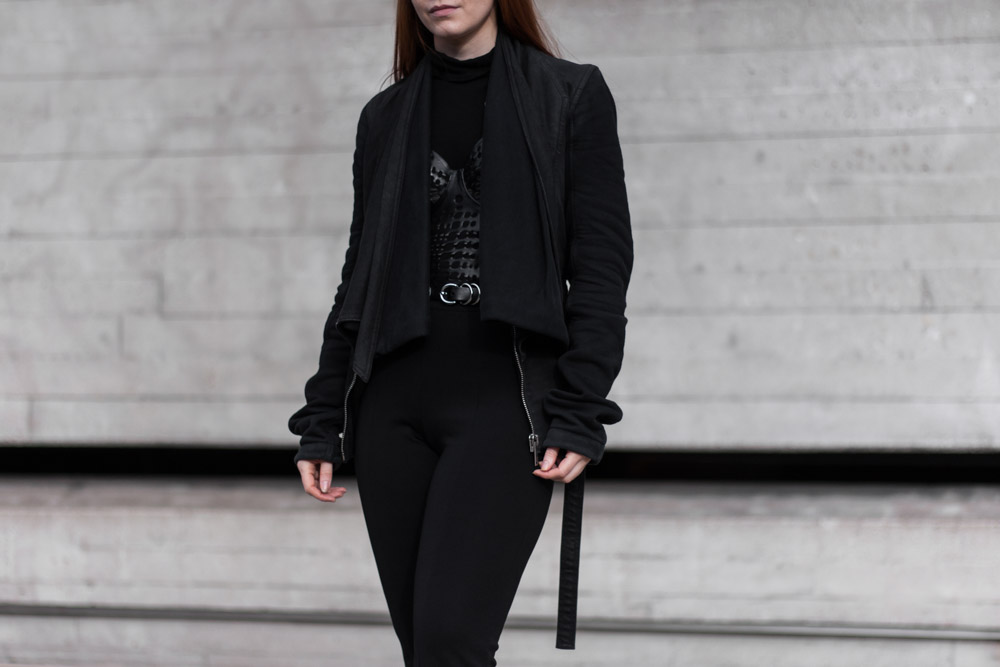 Wearing: American Apparel Roll Neck, Sasha Louise Net Bodysuit, Creepyyeha Uri Belt, Gareth Pugh Jacket, H&M Flares.
It's been seven months since my snap and mentally I am in a much better place. My eczema has cleared up, so I no longer look like some kind of human-crustacean hybrid. Style-wise, my inspiration has been returning, albeit slowly. Unfortunately, I'm bored by everything on the high street and financially, I can't afford to dress the way I really want to. Which means I'm not quite out of my rut yet, but I'm getting there.
Until I can fully curate my wardrobe into the lingerie goth collection of my dreams, I've been experimenting with what I already own. After collaborating with Sasha Louise last year, she gifted me this bodysuit as part payment and it has sat in a drawer ever since. So I whipped it out recently, determined to make it work for outerwear. Combined with the opaque jersey roll neck and Creepyyeha belt, I love how the outfit gives a subtle nod to fetish wear while still being appropriate for the dreary Scottish weather.
In fact, I loved wearing this latex piece as daywear so much, I'm now on a hunt for more rubber to wear casually. Below are some of my favourite pics for you to peruse and possibly try for yourself:
1. Eustratia Fringe Shoulder Pads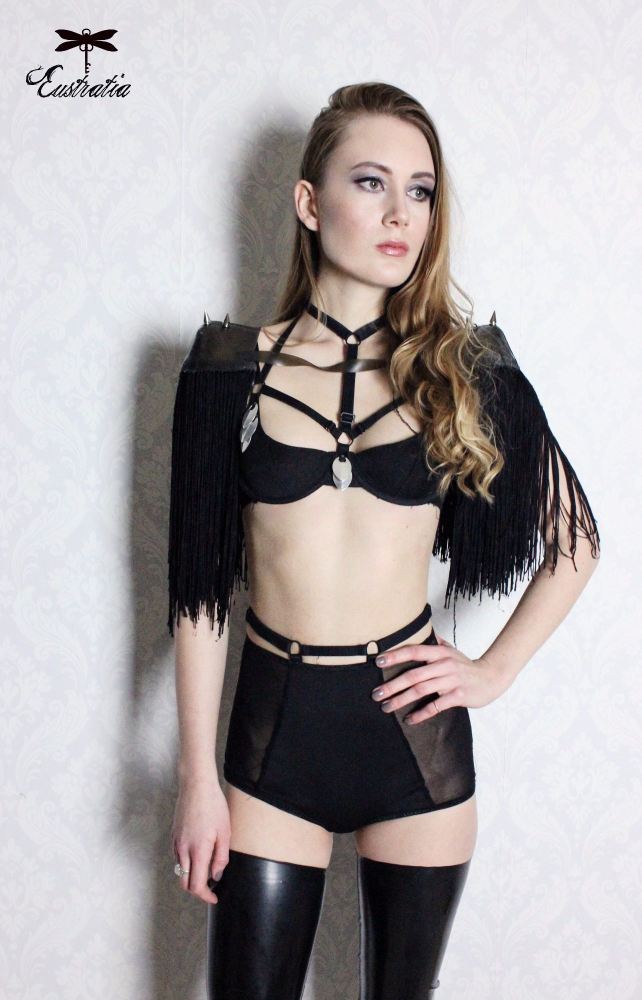 2. Hanger Inc Hannya Cropped Jacket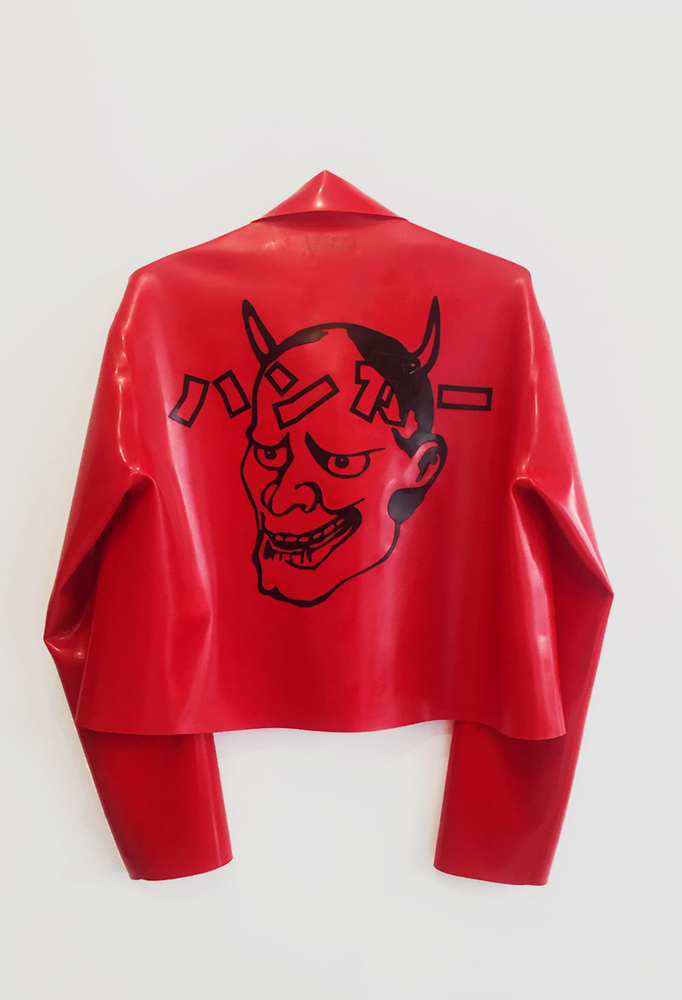 3. Atsuko Kudo Kitty Collar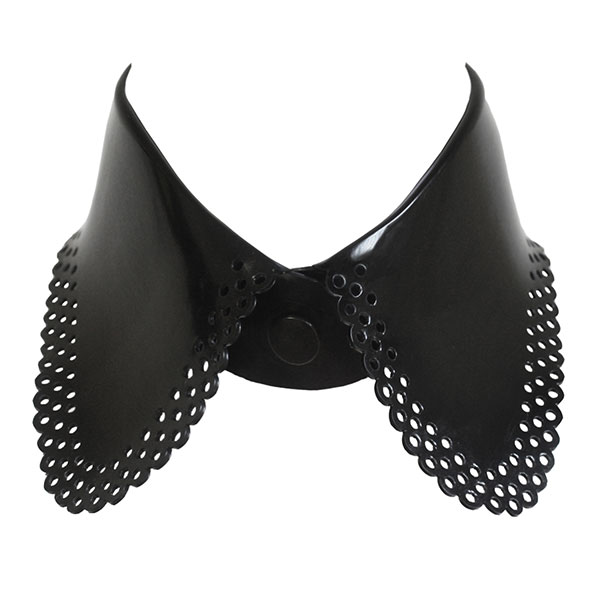 4. William Wilde Tabitha Bra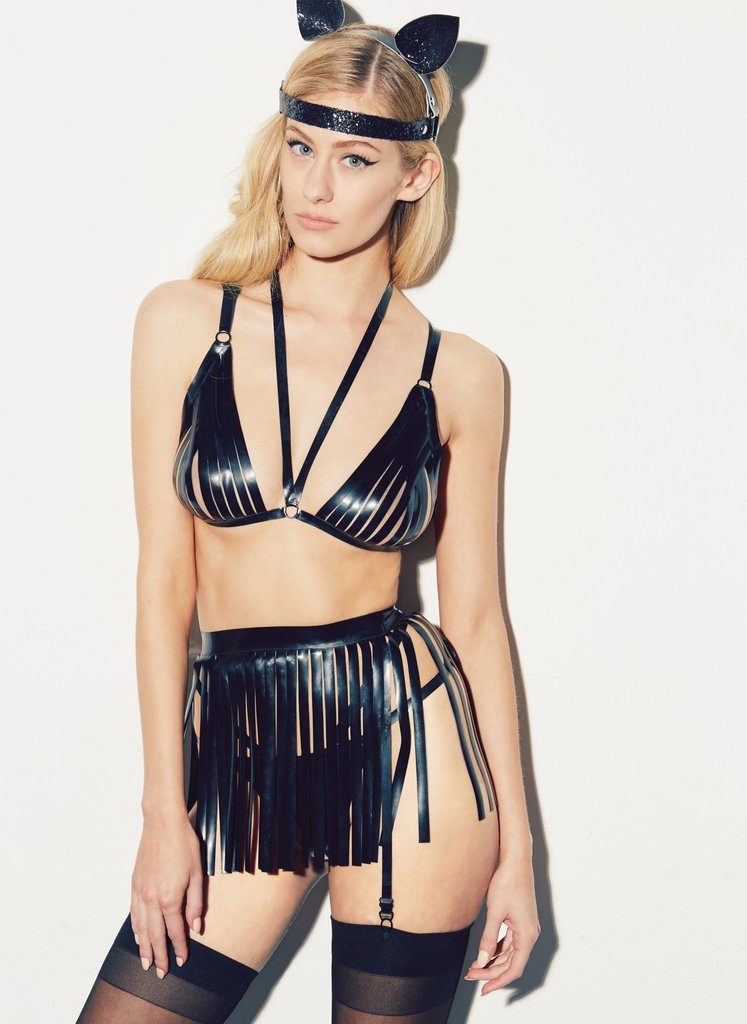 5. Lady Lucie Webbed Corset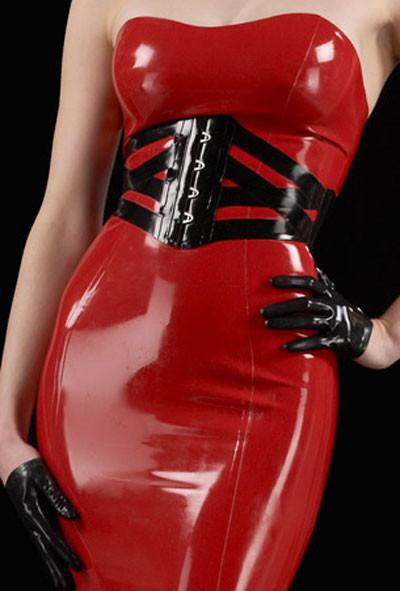 6. Pandora Luxe Rhea Harness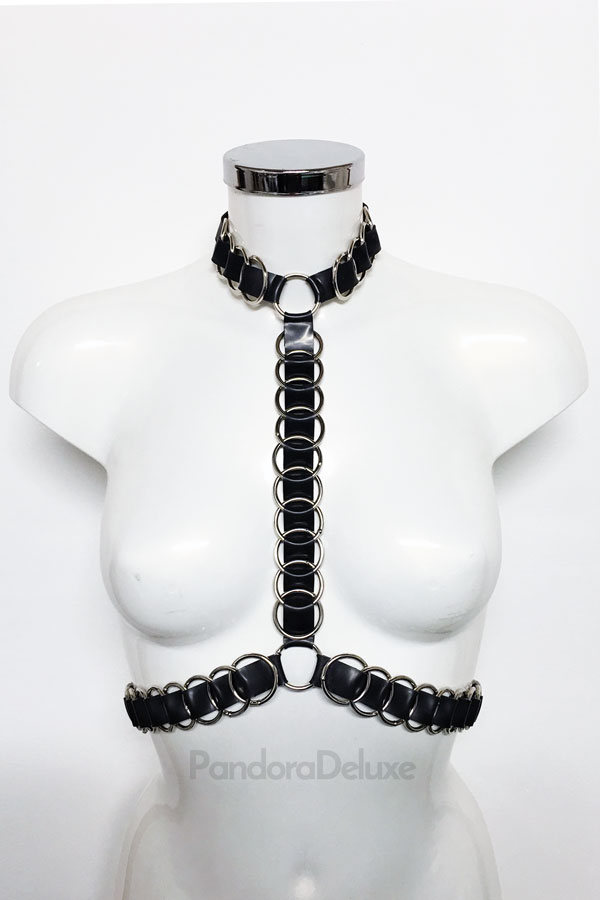 7. Sasha Louise Halter Net Body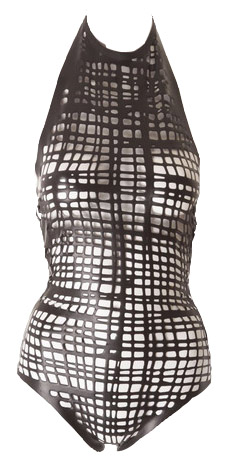 Instagram // Twitter // Pinterest // Bloglovin'