Disclaimer: this set was sent to me free of charge for the purpose of reviewing. All views expressed here are completely my own.
First post of 2016! My little blog has been ticking along for just over a year now and I never really expected it to be as modestly successful as it has. Just before Christmas I won the Esty Awards for Best Small Busted Blogger and would like to thank everyone who voted. I'd also like to thank Esty for considering my blog for nomination. It means a lot to me that people actually like what I'm doing. This year I'm hoping to kick the blog up a notch, so if there is any content you would like to see, please feel free to let me know.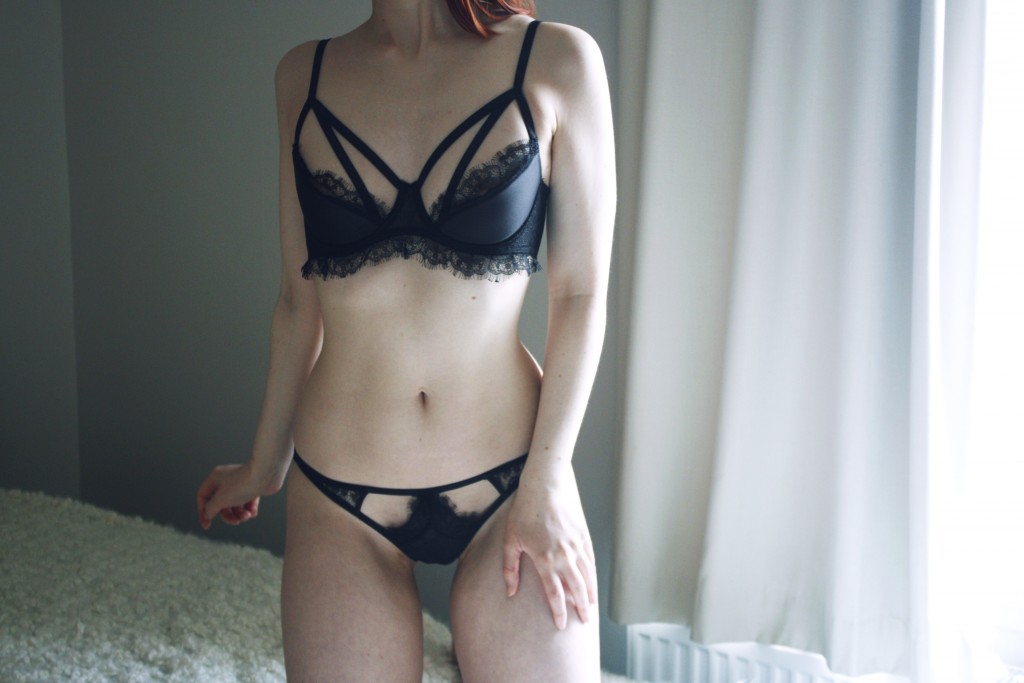 Pre Christmas was a bit of a busy time for my blog, as I was also contacted by Anna from Playful Promises asking the company could send me a set for review. This was a little unexpected for me, as I never thought anyone would read my blog never mind considering it to be worthy of collaborating with. Having read nothing but good things on other blogs about the brand and with several of my friends keen to try the fuller bust collection, I took the opportunity to give them a try.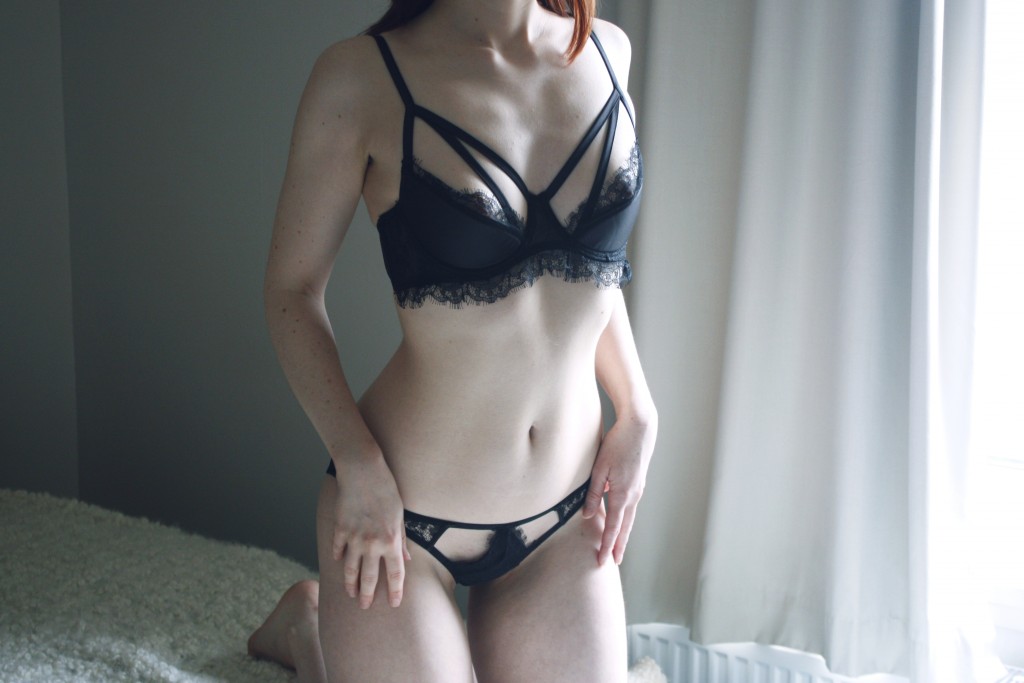 I was generously sent the Rosa set. The bra is a lightly padded quarter cup style that comes just below the nipple and is covered with black satin. The cups are trimmed with an eyelash lace for a little modesty and a set of double straps cover the chest before joining the shoulder straps. More eyelash lace trims the mesh band. Overall the design is a great combination of hard and soft. Being small busted I received the "standard" bra in my usual sister size of a 32B but this style also comes in a fuller bust style, starting at a 32DD and going up to a 36G.
I was a little unsure of how the quarter cups would flatter me, given that I am small and shallow and can often end up looking pointy but after the good old "swoop and scoop" I was pleasantly surprised to find it actually fits quite nicely and even gives me a little cleavage. Due to my nipples not being covered by a structured fabric, there is a little pointing but overall I'm quite impressed. Even with the additional strapping, which could cause fit problems due to me not being able to fill out, everything lies flush and neatly where it's supposed to. Other than the band being a little big for me which is unsurprising as it's my sister size, I'm happy with the overall fit. As per usual, I wore the bra for an entire day before writing my review and it's perfectly comfortable and washes up well.
Along side the bra, I was sent the barely there ouvert briefs. The front is made from a panel of eyelash lace, with a jersey gusset. The back is where it is at with a mix of the lace and elastic strapping to frame that booty. These were sent to me in a XS and I would say they are true to size and surprisingly more comfortable than I was expecting.
Instagram // Twitter // Pinterest // Bloglovin'