Disclosure: While I have a relationship with Studio Pia outside of this blog, I was not asked to create this post. All views expressed here are my own.
Oscar Wilde once said that "One should either be a work of art, or wear a work of art" and let me tell you, the Kana Bodysuit from Studio Pia is a work of art.
It was love at first sight when I spotted the bodysuit at the Studio Pia AW20 Presentation back in February. The collection drew inspiration from the artistic genre of Kachō-ga and traditional lacquer work, known as Shikki, celebrating Japan's flora and fauna. Not only is this bodysuit an art piece in itself, it draws inspiration from art too.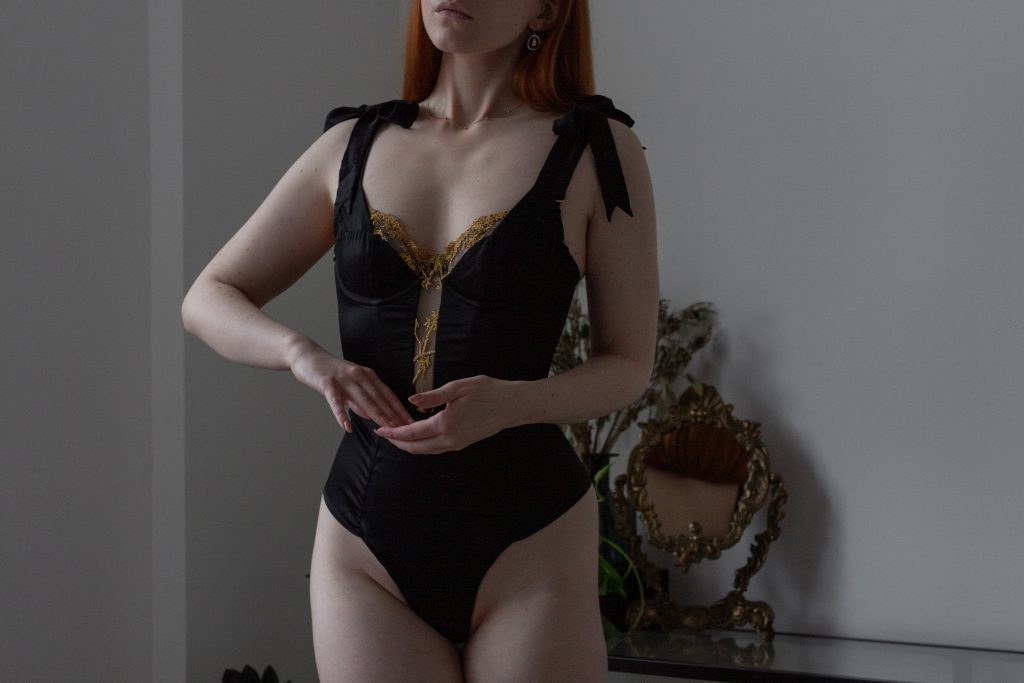 A new style for Studio Pia, the Kana Bodysuit is crafted for black peace silk, with balconette style cups, a centre front cutout and silken shoulder ribbons that can hide the adjustable, multiway shoulder straps. Both the cups and the cutout are trimmed with a Shikki inspired embroidery that features golden maple trees and delicate Waxwing birds.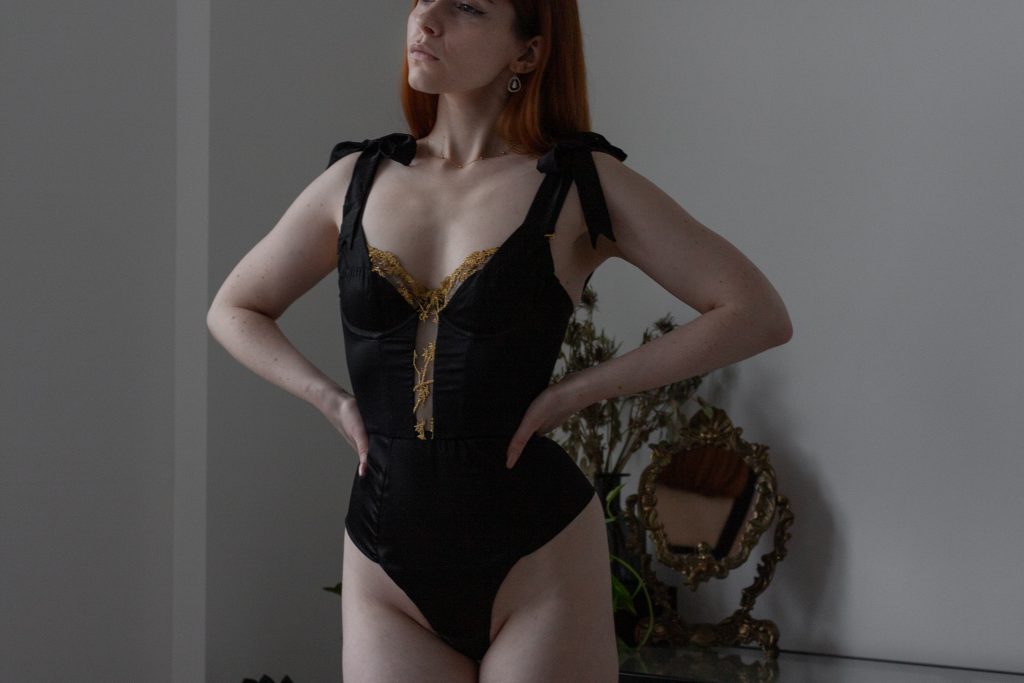 The front of the bodysuit does actually offer more coverage/isn't as high legged as it appears in these pictures. Due to the open nature of the back, the bodysuit doesn't quite sit in place when initially put on and it's best for the wearer to pull the crotch back to sit in place. I'm fully aware of this however, as it was freezing in my flat I hurried to take the pictures and forgot to rearrange the front of the suit. Unfortunately, I didn't actually notice until after taking the pictures, which is rather annoying.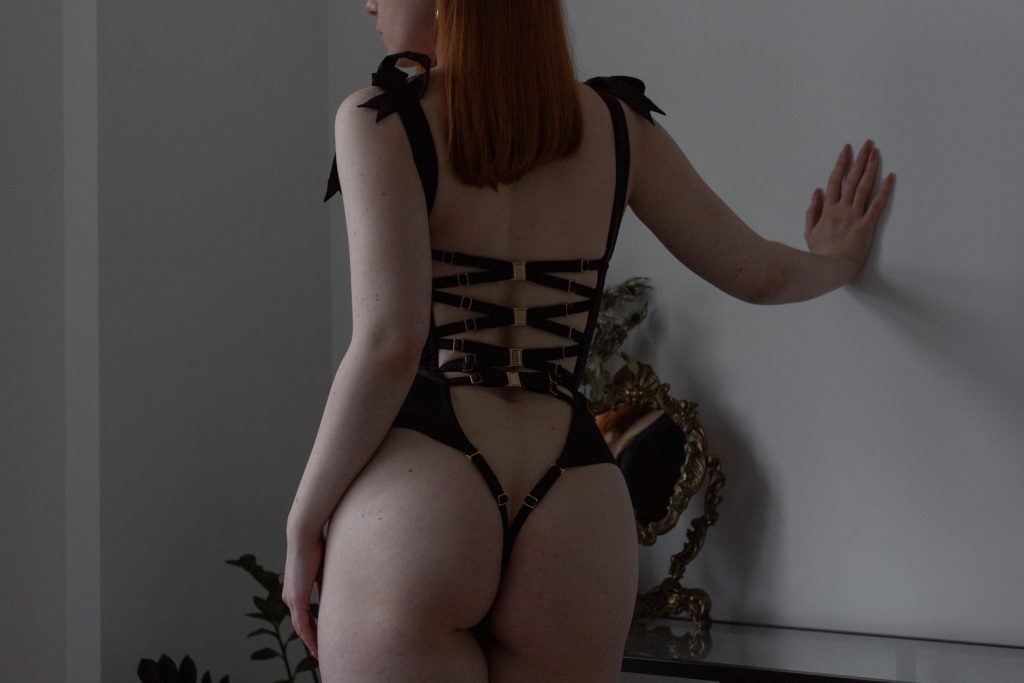 As with all Studio Pia items, the back looks just as good as the front. The adjustable backstraps allow the bodysuit to fit across three bra sizes and two dress sizes, while adjustable thong straps help the bodysuit fit various torso lengths. The thong straps also have swan hooks that attach to the back of the suit, allowing for easy dressing.
I purchased the bodysuit in a Studio Pia size 1, which is equivalent to my usual bra size of a 30C, and an XS bottom (UK 4-6). Due to the adjustability, I feel that the bodysuit could comfortably adjust to fit to a UK size 8.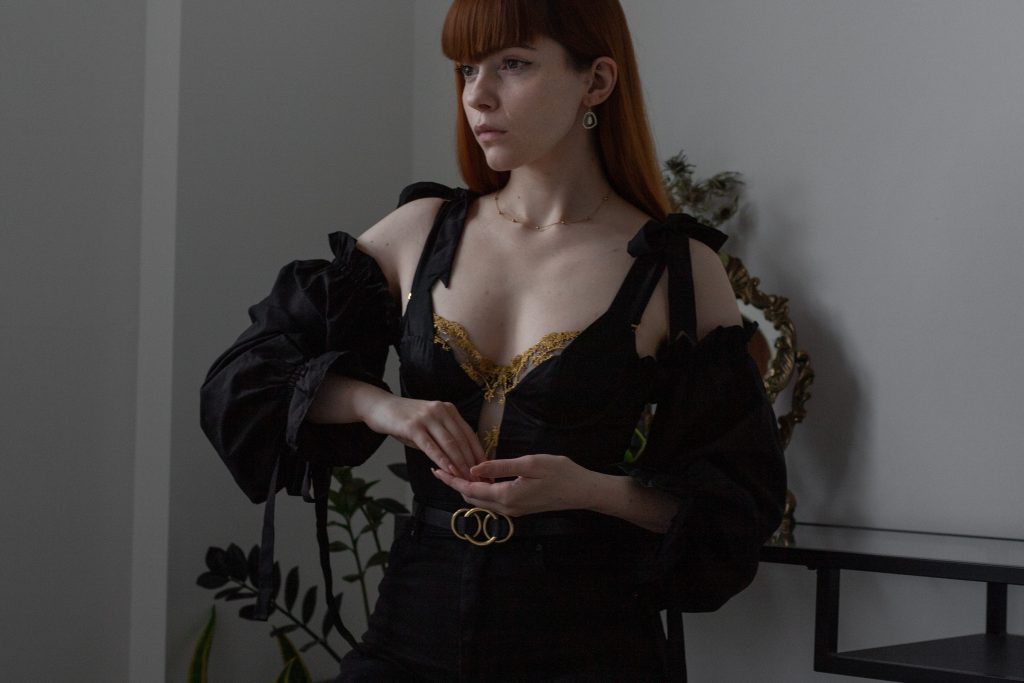 The Kana Bodysuit is the first from Studio Pia to feature fully opaque cups, making it perfect for wearing as outerwear. I like to pair mine with the Eliza Top from Olivia Rose, perfect for living my full baroque fantasy.
INSTAGRAM // TWITTER // PINTEREST // BLOGLOVIN'