Not many brands have captured the collective attention of lingerie lovers quite like Studio Pia, and it's easy to see why so many people are enamoured. Using custom embroidery, vibrant colours and striking shapes, Pia and her team create impressive collections that blur the line between apparel and art. It's safe to say their upcoming AW20 collection is no exception.
During London Fashion Week, Studio Pia took over the Lone Design Club venue in Soho, transforming it into a lush garden backdrop for an intimate presentation. Attendees were not only able to speak to Pia about her inspiration but also get up close to the designs to admire the craftsmanship.
Pia often looks to the art world for inspiration, and the AW20 collection is inspired by the Japanese artistic genre of Kachō-ga (birds-and-flower painting/花鸟画), and Shikki (lacquerware/漆器).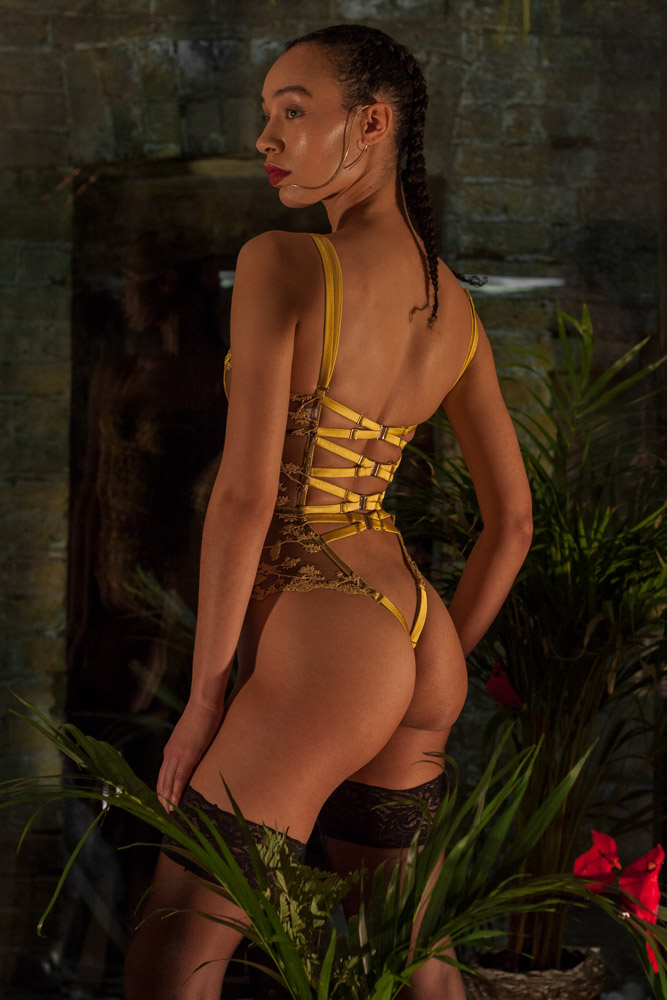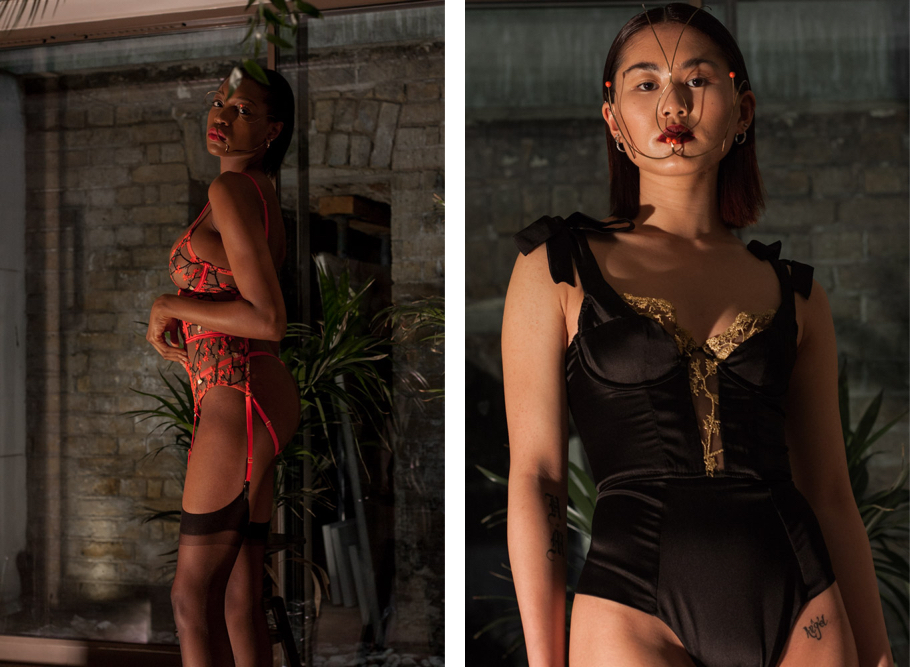 Kachō-ga is one of the three traditional methods of Chinese painting and was developed more than 1500 years ago, reaching its peak about one thousand years ago during the Song Dynasty. These works of art were not merely meant to be depictions of nature; the flowers and birds depicted have symbolic significance and are used to convey the artist's personality and ideas. Pia's embroidery features vibrant autumn maple trees and delicate Japanese Waxwing birds. She hasn't shared if the maple or Waxwings have any symbolic meaning, but I like to think there's a personal story behind their depiction.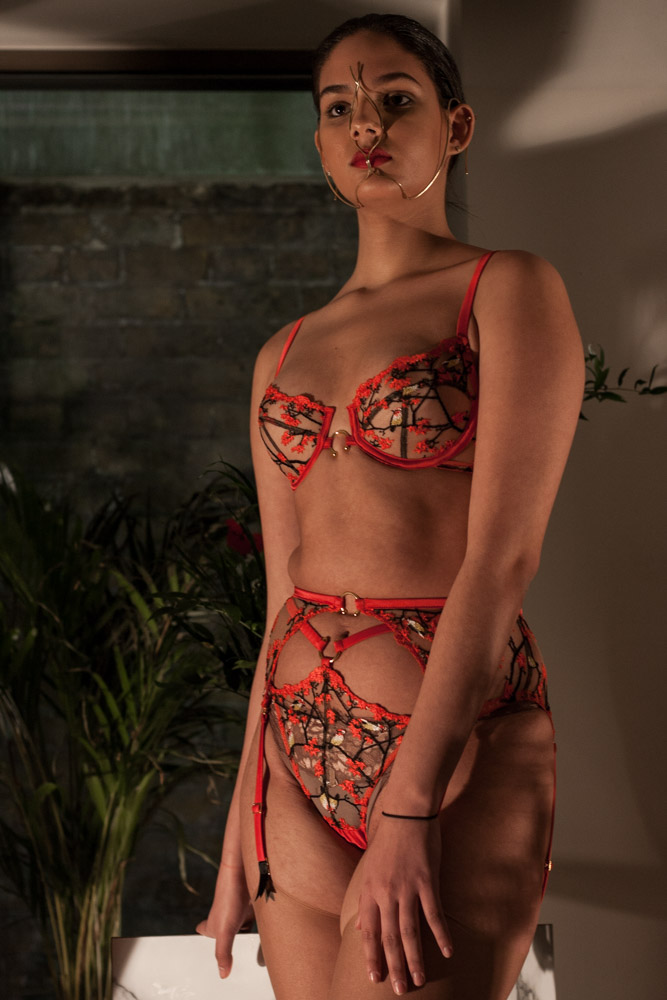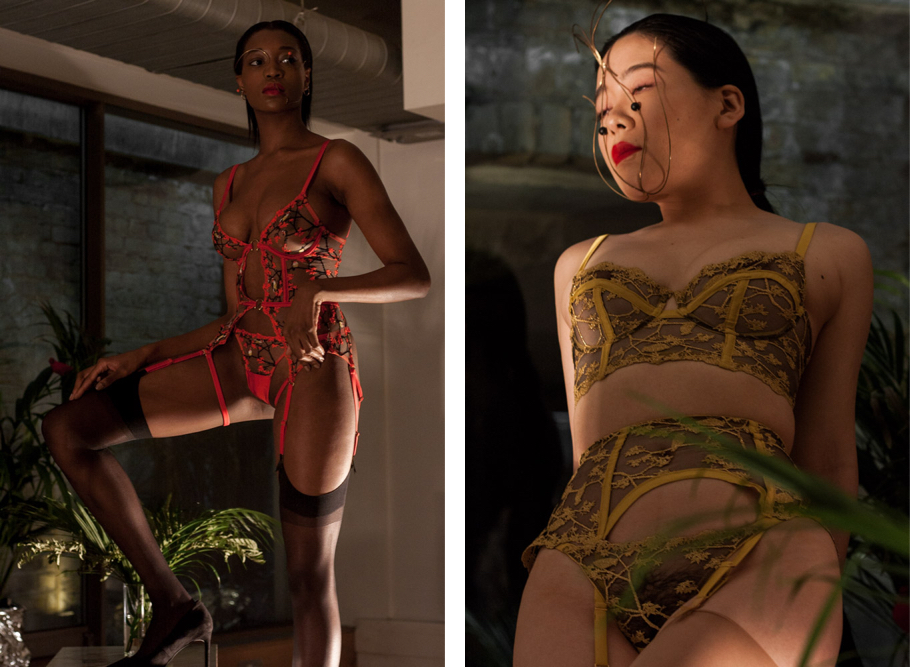 Shikki, on the other hand, was used in Japan as early as 12,600 BC. Items often featured scenes from nature and classical literature. It's said that ownership and display of such objects would indicate a level of sophistication and taste. In this collection, Pia uses black tulle to evoke the lacquer and showcase the delicate gold embroidery that decorates the body.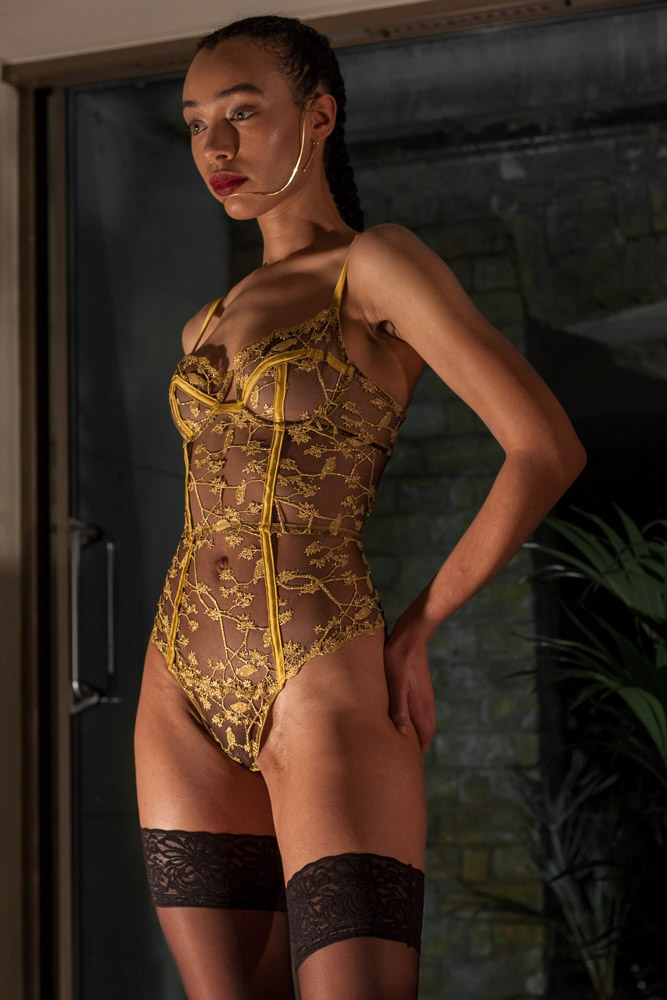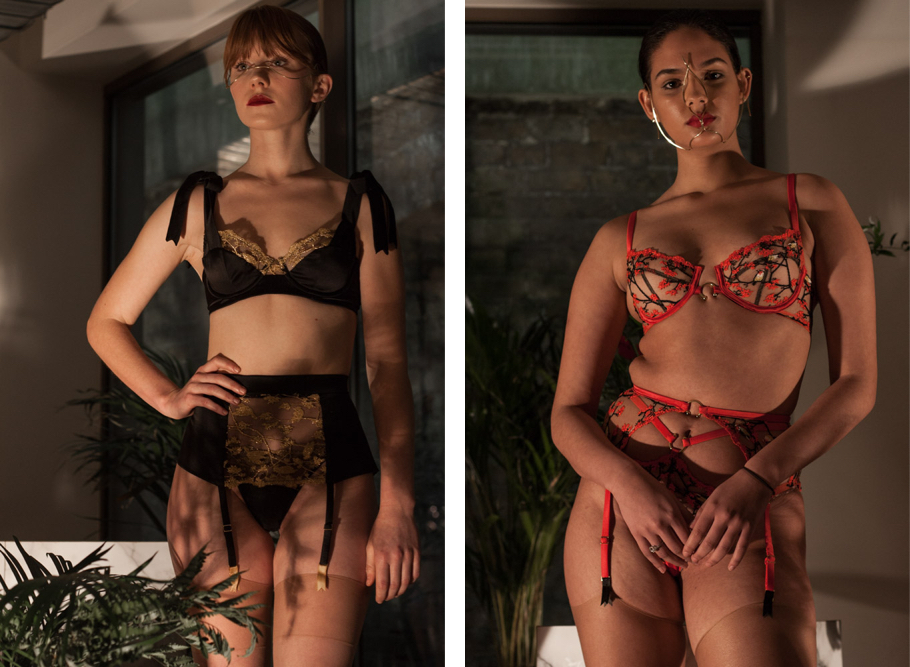 This collection features the styles Pia has become known for — the embroidered basque, bodysuit and longline bra — in addition to updates of other styles, like the silk cupped bodysuit. For AW20 Pia added a cutout and lined the front with the Shikki inspired gold to embroidery and updated the straps to tie in a bow at the shoulder.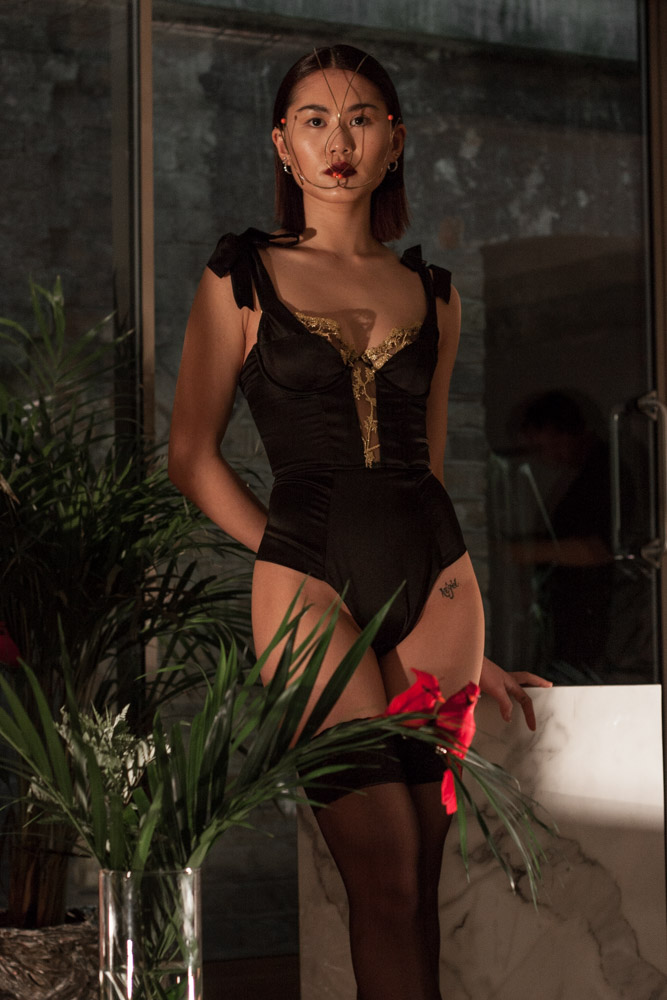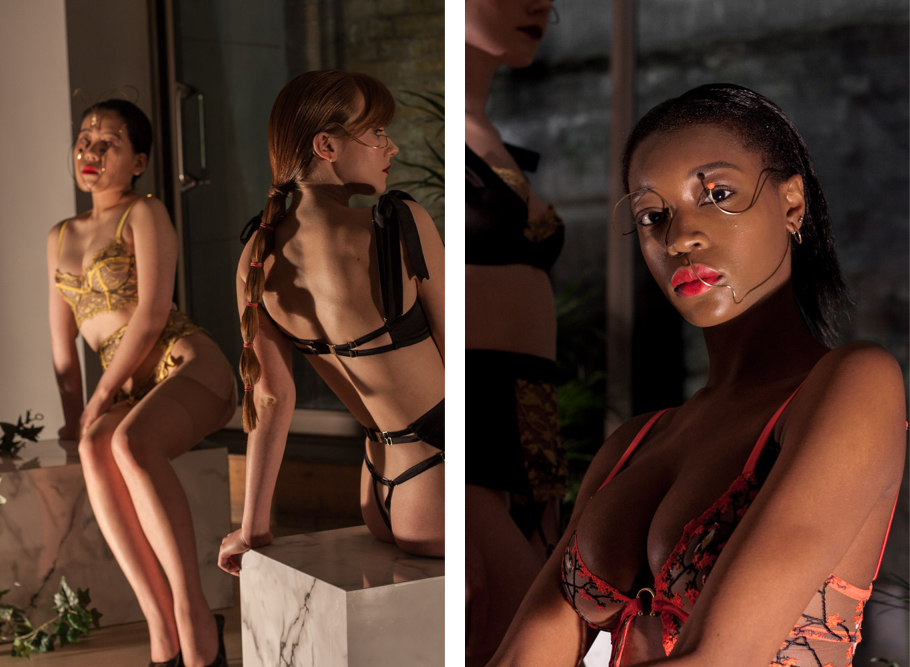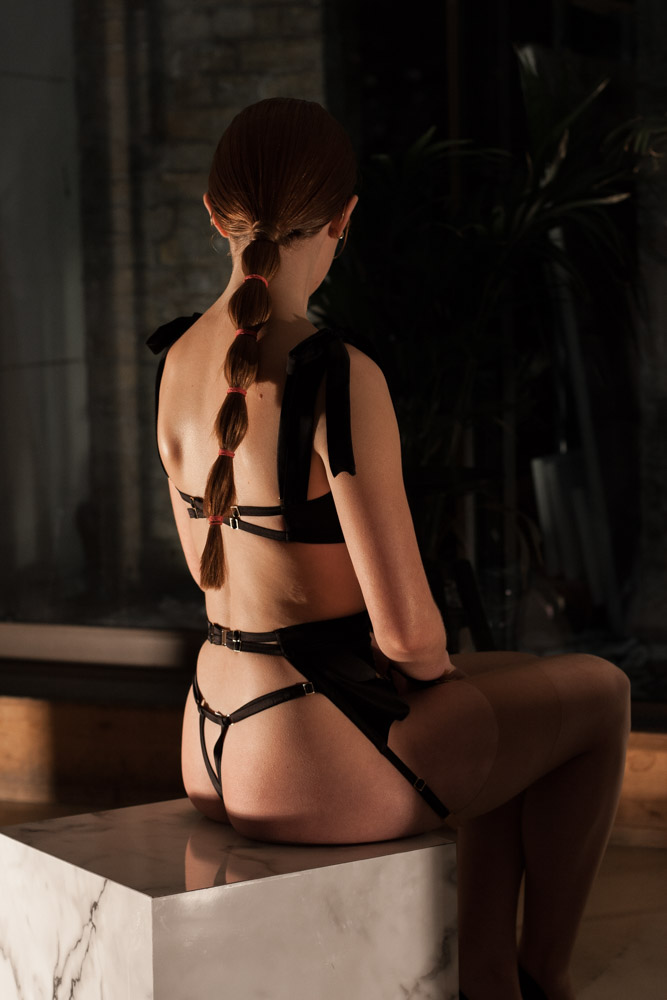 Everything Pia and her team create is unbelievably beautiful, and without a doubt, this collection will be a roaring success. The first drop of AW20 ranges will be available in July 2020, so I guess I better get saving my pennies for that silk bodysuit now.