Disclosure: this set was kindly gifted to me by Fleur Of England. I was not asked to create this post. All views expressed here are my own.
Back when I first started Morning Madonna, I felt like every post needed some kind of in-depth written piece to go alongside it. However, I don't feel like every set I own needs a review, especially if it comes from a brand I've reviewed before. Writing content about brands who produce similar pieces and have consistent sizing can feel incredibly tedious.
Additionally, if a set was to sell out before I had the chance to review it, I felt like there was no point in posting it on my blog. Which means I have some beautiful sets in my drawer that I want to photograph, but I assumed no one will care to read a post about them because they can't buy the featured set.
But after starting up my blog again, some lovely followers reached out to tell me that they love the images my partner and I create and are excited to see more. So I've decided to start a new "Lingerie Highlights" series, where I photograph the sets I love and share the images, just because I love them.
And with Instagram now banning anything lingerie related, I might as well just share any images on my own platform!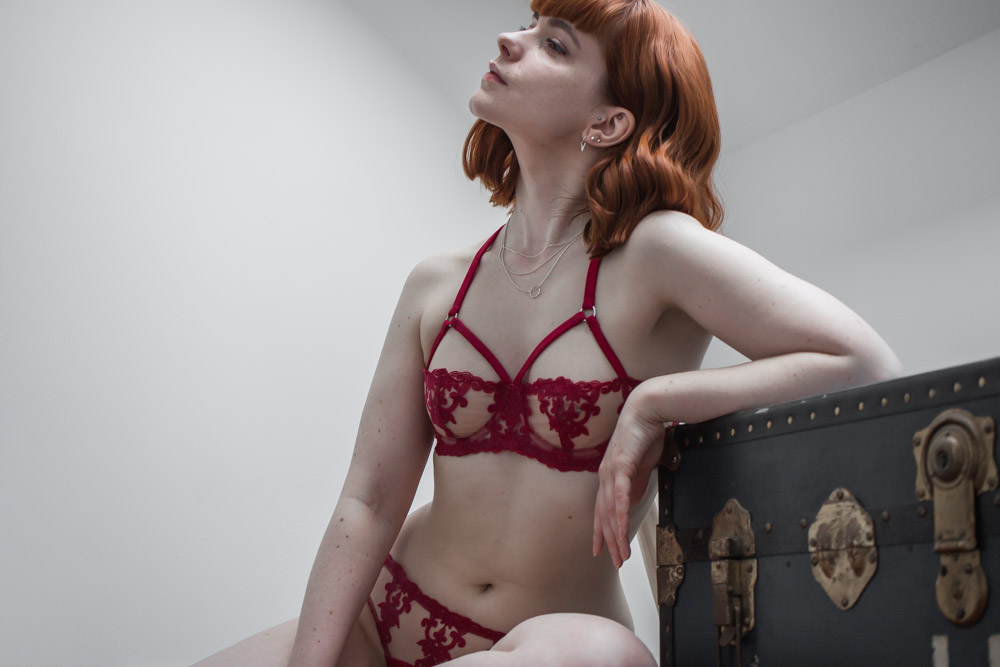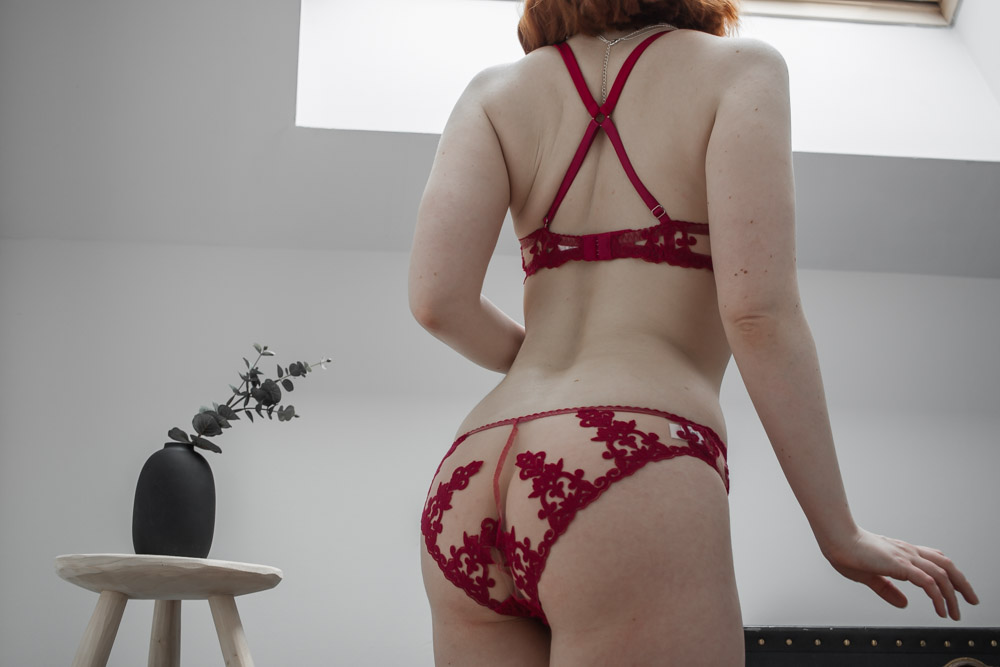 I decided to start with The Wallflower set from Fleur of England, which was kindly gifted to me by the brand. This set is just so gorgeous and definitely deserved a lil' photoshoot all of its own.
Crafted from Italian tulle with embroidery and silk in my favourite shade of red, this set has become one of my all-time favourites. It's fine fabrics give this set an incredibly decadent feel. However, it is still very wearable and everyday piece. I love layering the bra under an unbuttoned white shirt to showcase the strapping and embroidery details.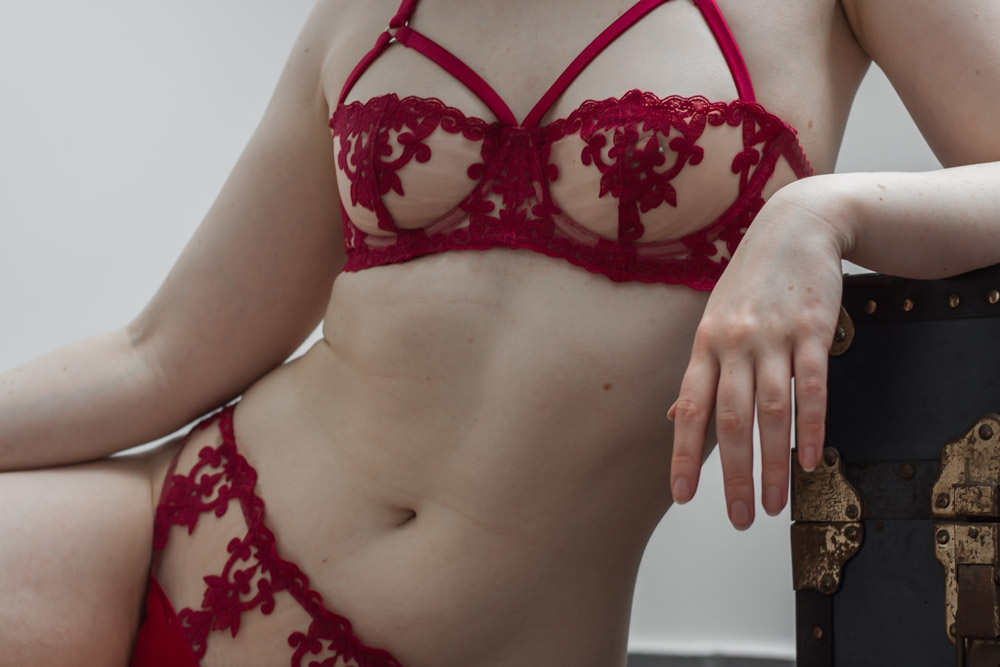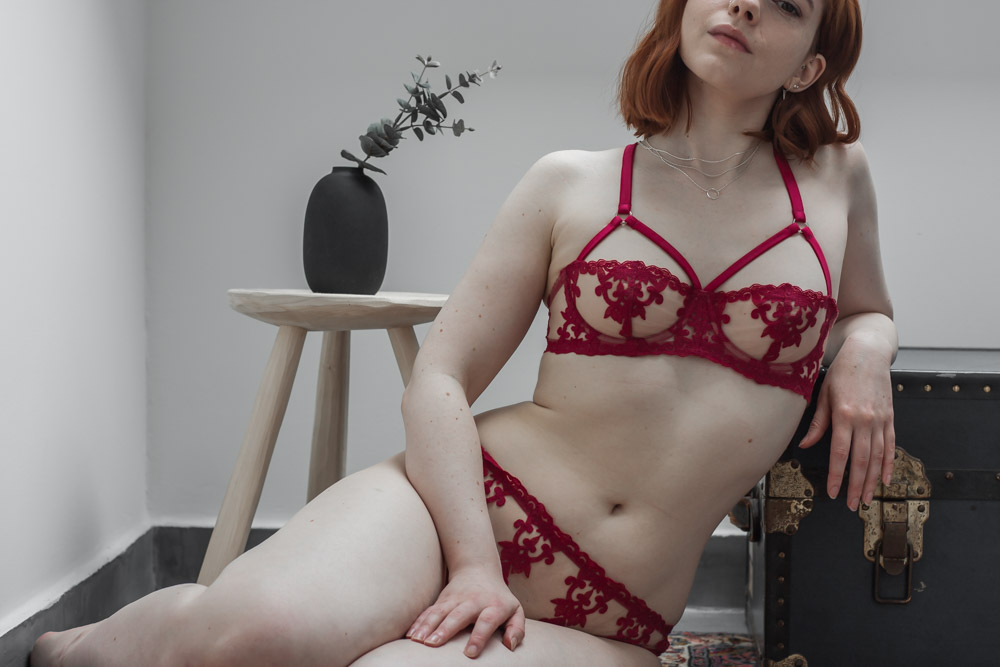 If you fancy something a little on the darker side, this style has just been released in a rather delicious wine colour for the A/W season.been released in a rather delicious wine colour for the A/W season. Perfect for evenings snuggled up at home, paired with your favourite bottle of red.
INSTAGRAM // TWITTER // PINTEREST // BLOGLOVIN'