Every time Hopeless Lingerie releases a new collection I'm blown away with just how far the brand has come. The Awakening has got to be one of my favourite collections so far, for both it's lookbook and it's designs. Influenced by the films of David Lynch and the haunting creatures of early horror films, this collection is a mix of mesh and lace with details of lacing and ruffles. After spending several minutes fawning over everything with my girl Deems, we did our usual and made a joint order almost immediately after the collection was launched. Luckily I had a lil gift card from Christmas to help me out but it was very difficult to restrain myself to just the two pieces.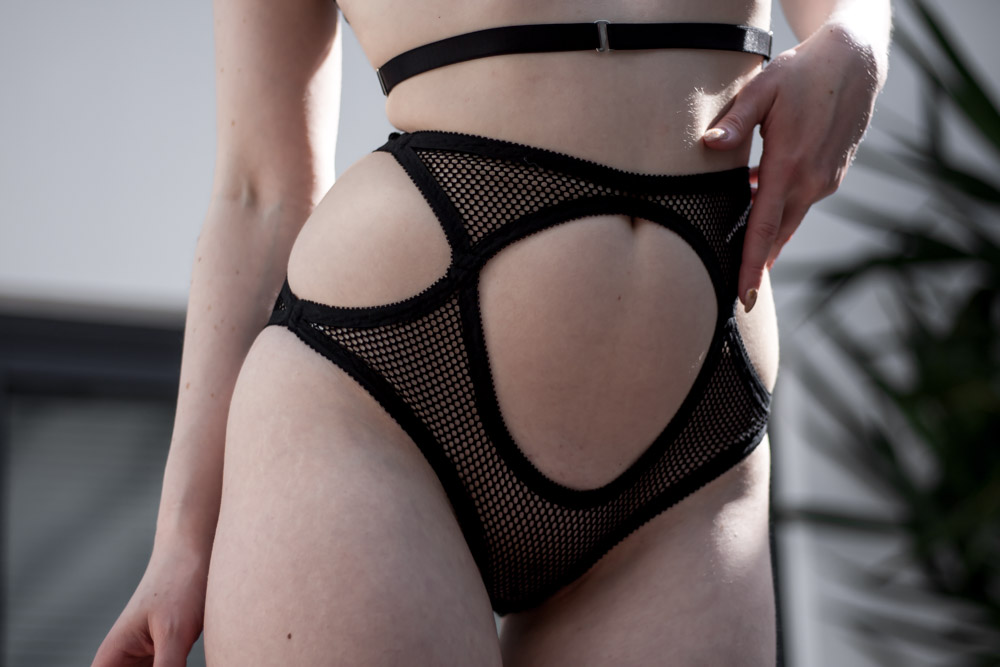 It was Rosie that drew my attention upon viewing the collection, due to it's potential for layering as outerwear. Made from borderline mesh, Rosie is a pull on triangle style bralette, with neck detailing that creates a large cut out, framing the bust. Additional straps attach to the cups via an o-ring and wrap around the back to fasten in front of the waist with a hook. A separate panel of the mesh attaches to these o-rings and covers the centre of the back, finishing just below the shoulder blades. I ordered Rosie in my usual size of XXS. While some Hopeless Lingerie bras have a thick elastic underband, Rosie does not, nor does it have adjustable shoulder straps. Therefore it only offers as much support as a simple triangle bralette. I find the cups to be a little spacious for my shallow bust, however it does give me a nice natural shape. As usual with Hopeless Lingerie's items, I find that it is incredibly comfortable to wear over a long period of time.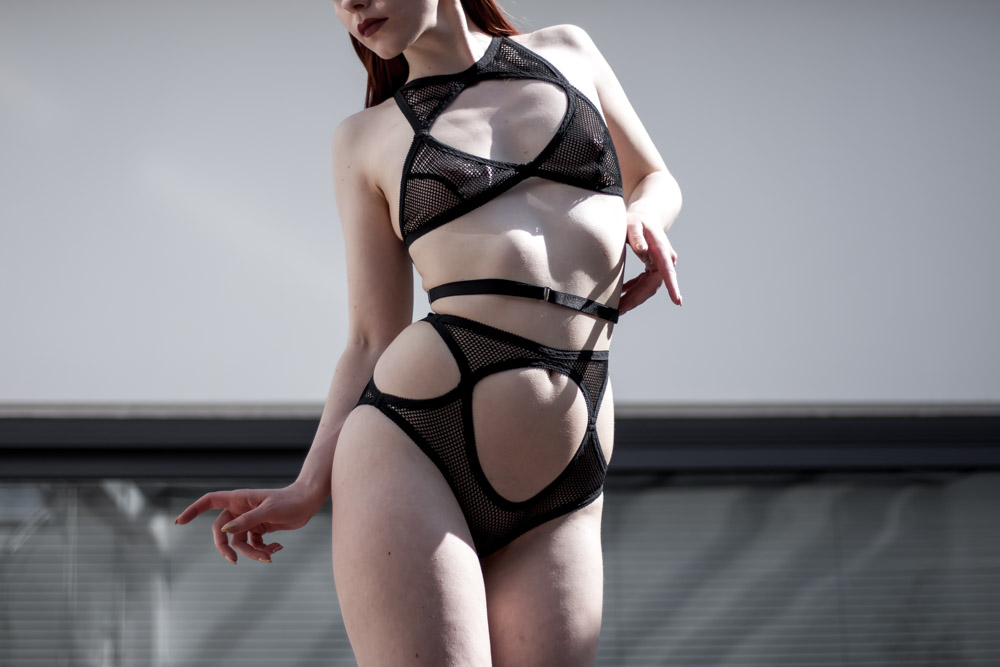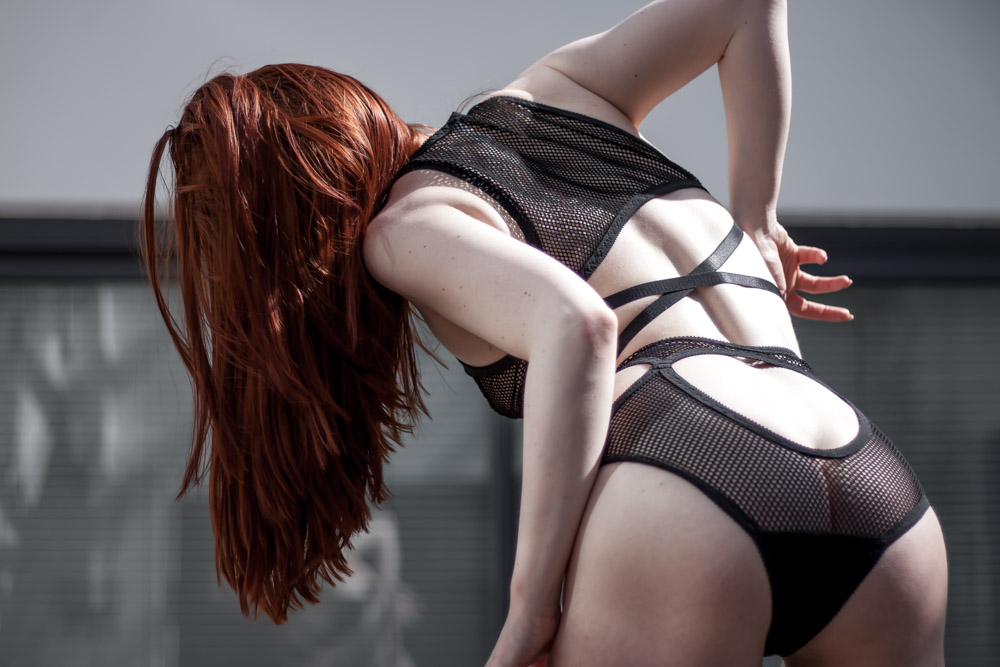 The Claudia knickers are a perfect mix of high waisted comfort and striking design. I love how the cutouts on both the front and back of the brief compliment the cutout on the bralette. Made from the same borderline mesh, it has a jersey gusset for extra comfort. What I did notice about this fabric is that it doesn't have as much stretch as the classic mesh or bamboo fabrics that are commonly used for other Hopeless items. My measurements are pretty much bang on for the XXS size but Claudia fit's a little snugger than my other knickers from Hopeless. If you are between sizes, I'd definitely recommend sizing up in for this fabric. What I love most about this set is how subtly striking it is and just how great the bralette is for layering.
This is a short and sweet post, because writing posts about Hopeless Lingerie has become increasingly more difficult. I've begun to run out of ways to express just how much I love Gaby's designs. Everything is so comfortable, so wonderfully crafted and a complete joy to wear. If you have been considering adding a piece of Hopeless Lingerie to your collection, I can assure you that you won't be disappointed.
Do you have any Hopeless pieces you love to layer?
Instagram // Twitter // Pinterest // Bloglovin'