Back in 2015, I went on a bit of a Lonely Lingerie binge. Thanks to their post-Christmas discount, I was able to purchase three sets from my wishlist without completely destroying my bank account. Whilst I reviewed one set almost immediately after it arrived, getting around to reviewing my other sets has taken me much longer than I'd hoped. So long in fact, that the brand has had time up their advertising game. Lonely Lingerie's manifesto focuses on body positivity and self expression, using photography to promote these values and continue to push the boundaries of traditional lingerie advertising. Their most recent campaign features Mercy Brewer – a 57 year old model and former punk – challenging the belief that lingerie is only for the young. While many brands use body positivity merely as a gimmick to increase their sales figures by jumping on the latest trends, Lonely have proved time and time again that it is something they truly believe in.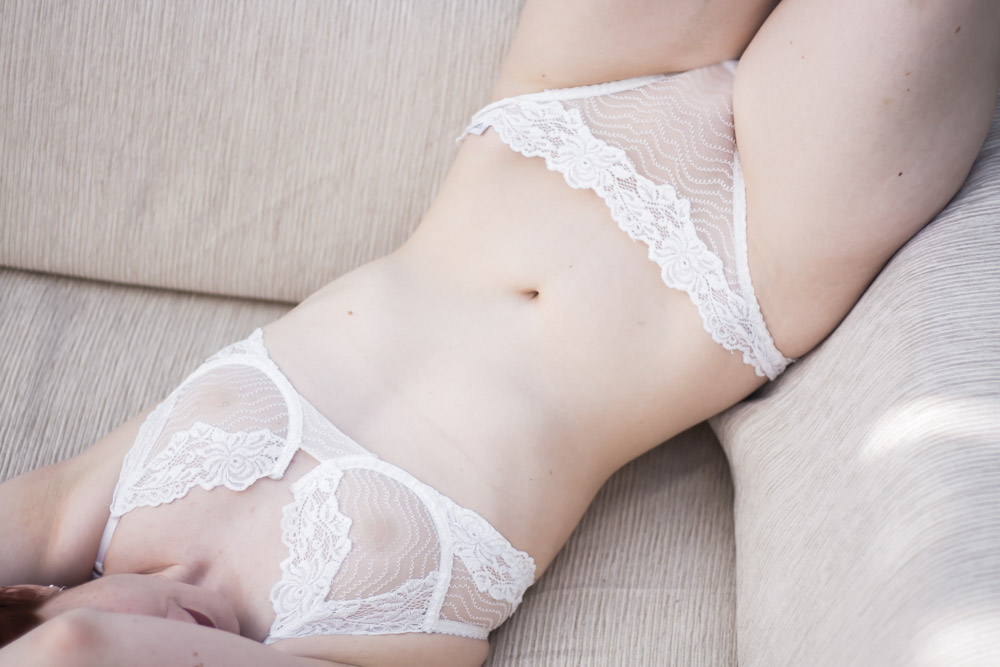 While black is my usual go to colour, on this occasion it was the ivory colour that caught my eye. Soft and feminine, yet still minimal, this set complimented my lingerie collection perfectly. I purchased the Bonnie bra in my sister size of 30C. Made from an embroidered stretch mesh with wave detail, the cups and band are bordered with an elasticated lace. The 10mm shoulder straps have silver toned sliders engraved with Lonely Lingerie's logo. The elastic from the cup is connected to the elastic from the back via an o-ring, finished with a knot detail. A single hook and three rows of eyes fasten the bra through the back. The gore is simply a piece of the patterned stretch mesh with another layer of mesh for reinforcement.
The cups of Bonnie are made from one single piece of fabric containing no darts or seams. This means they come up shallow, which for me is a personal preference as they help to round out the profile of my shallow breasts. Overall I find the bra to be supportive, although the underband is a little big. My larger breasted sister however, did not find hers as supportive as I do. Her fuller on the bottom breasts push the wiring down, thus need some readjusting throughout the day. Bonnie is definitely not a bra for those with fuller busts looking for aggressive support and shaping, however it does give a nice natural shape. Both of us find that the simple gore did not lie flush against the sternum. As an everyday bra, we both find it comfortable and enjoyable to wear.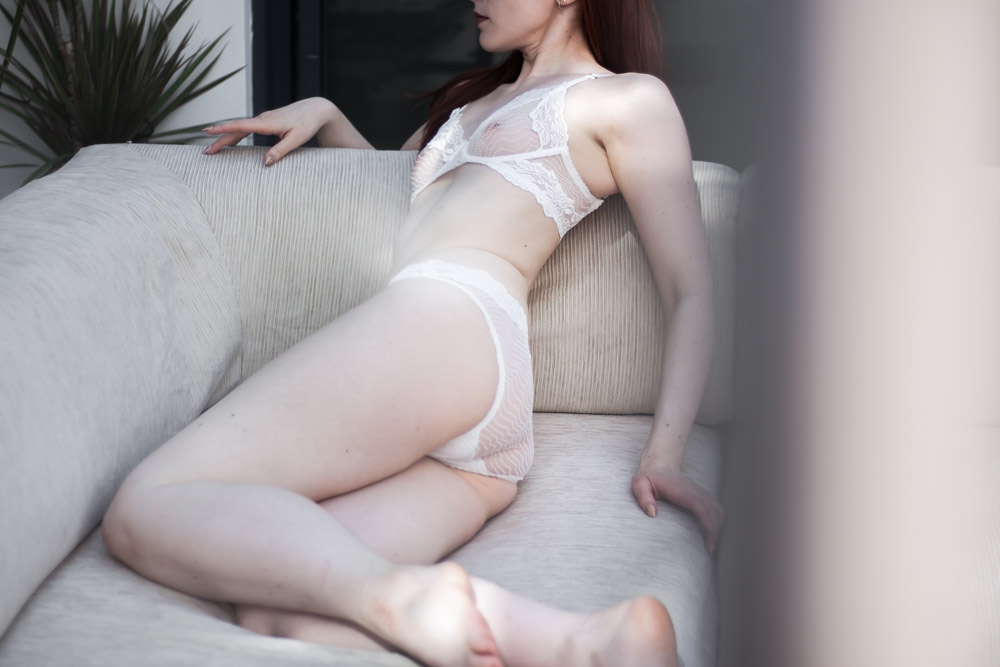 The brief is a low cut style, made from the same wave mesh as the bra, and the waist band is trimmed with the elasticated lace. It has a cotton gusset for extra comfort. According to the Lonely Lingerie size chart, the XS size is designed to fit hips 34″-37″ and I find that they fit true to size. Overall I find them incredibly comfortable for everyday wear.
Do any of you own any Lonely Lingerie? What do you think of their most recent campaign?
Instagram // Twitter // Pinterest // Bloglovin'