The Carrie knickers were my first proper lingerie purchase from Hopeless, the Saga top and Amanda top (pictured) being my first. I just loved how simple these briefs looked but the straps take them up a notch to a not so basic, basic.
I purchased these in an XS, again a size bigger than the chart suggests but having never purchased knickers from Hopeless at that time, I panicked that they would be too small around my butt and sized up.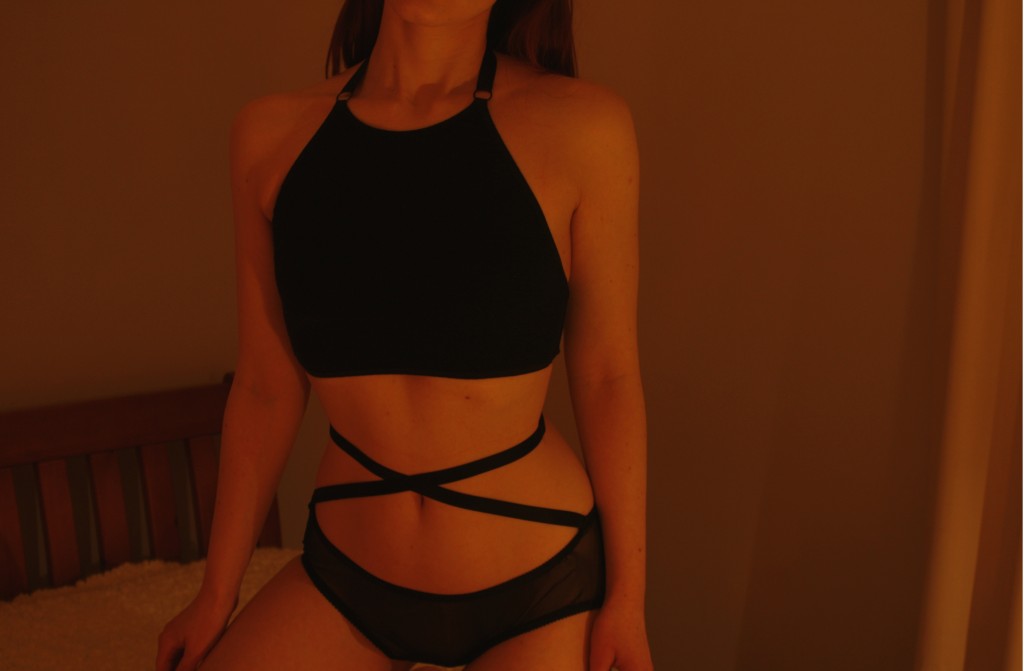 Naturally I was wrong. Gaby's sizing is spot on unlike the inconsistency high street stores, where my sizing worries stem from. The bottom is a little big for me but not in any real noticeable way. The straps are fully adjustable, which is great for when you are wearing them during the day or night and need to let it out a little after over eating (or maybe that's just me?)
They shape is incredibly flattering. They are a full brief style and the straps curve around the body, emphasising the hip and fasten at the back.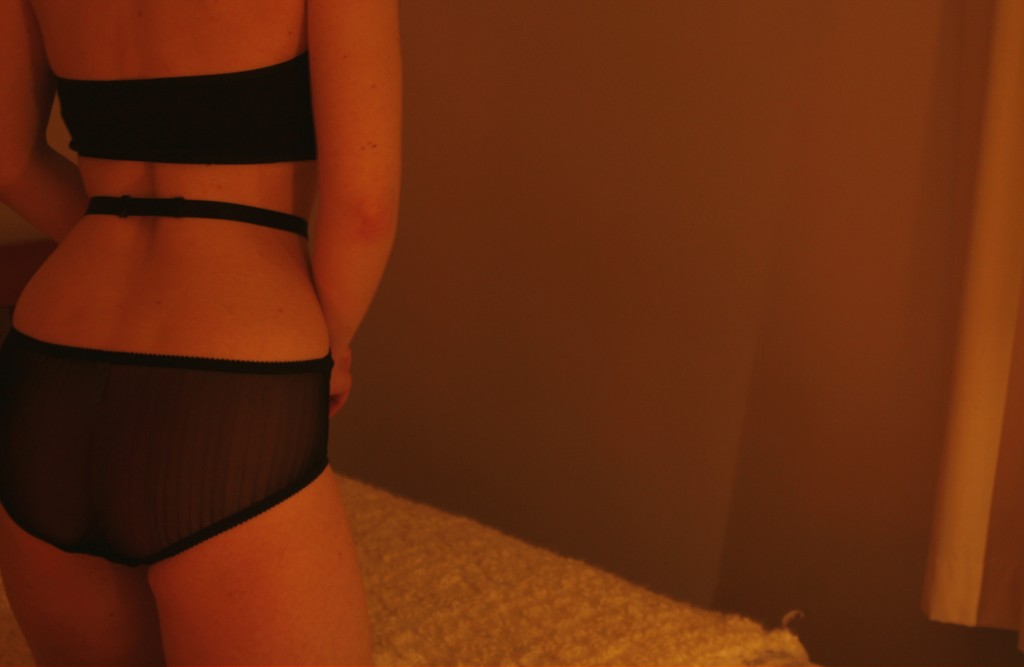 The material is the softest mesh I've ever laid my hands on and I own A LOT of mesh clothing. It's smooth, breathable with a little stretch and incredibly comfortable. So much so that I forget that I'm wearing them and going to the bathroom is a little awkward when I tend forget about the strapping and wonder why I'm trapped in my knickers.
The only problem I've had with them is probably my own fault. I seem to have worn them under an item that has rubbed the mesh a little and some elastic threads have now appeared on the gusset. So while the mesh is lovely it needs to be taken care of and I'm much more conscious with what I wear them with now. I've had this problem with other mesh items, so it's not a one off occurrence for me.
As always with Hopeless, the sewing is perfect, the edging lovely with the soft elastic and all round a good quality item.
Next time I purchase from Hopeless I am going to try sizing down to the XXS, so I'll update on whether my sizing fears are unjust (which they most probably are.)