Apologise for the mini hiatus, I haven't been "feeling my oats" recently, however this set from Hopeless has definitely helped get be back on track to feeling badass.
Despite red being my favourite colour (surprise to y'all who thought it was black) I didn't actually own any red lingerie until about two months ago. This is probably due red being the favoured colour of cheesy lingerie (nothing wrong with that if that's what you dig) but trust Gaby of Hopeless, a woman who I consider to be some kind of magical lingerie being, to produce a minimal mixed with bondage style red set I fell in love with.
Maybe I was because I was feeling inspired by Gareth Pugh's recent collection, which featured red as a flash of colour to his all black Joanne of Arc inspired pieces but after looking and pining after this set on the website for several weeks, I finally gave in because "treat yo'self!"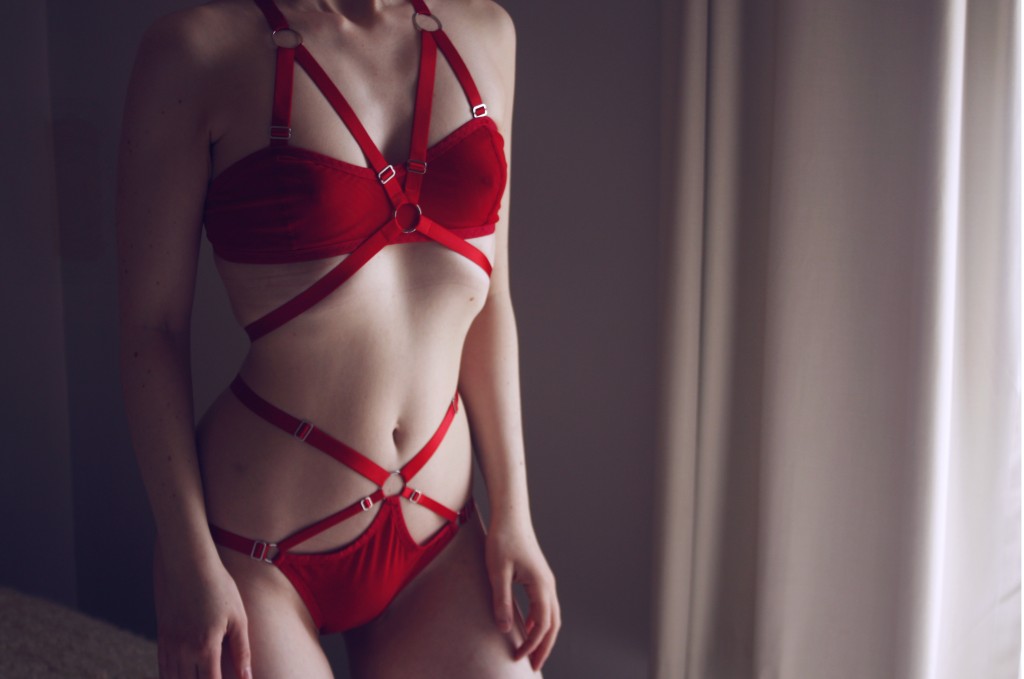 I ordered both of these items in the XXS, my first XXS knicker after previously ordering the XS. Both items are made out of red mesh. Suzy is a bandeau style bra and the fit is somewhere between the fit of Delphine and Lucy. Being made of mesh and with the additional straps, it has more structure than the bamboo Delphine but it's does not round out the shape of a shallow bust as much as Lucy. I still look a little "pointy" but that's not really a problem. All the straps are completely adjustable, meaning you can control the shape a little. Despite all the additional straps, o-rings and sliders, it is incredibly comfortable. The back of this bra is so lovely and I love how it follows the shape of my shoulder blades and spine. It makes a great layering piece under tanks with low back, I plan on wearing it with white tank if we ever see any sun in Scotland.
Note: when I wore this bra with white the first time some excess dye particles rubbed off. I'm hoping that with washing this will no longer be a problem.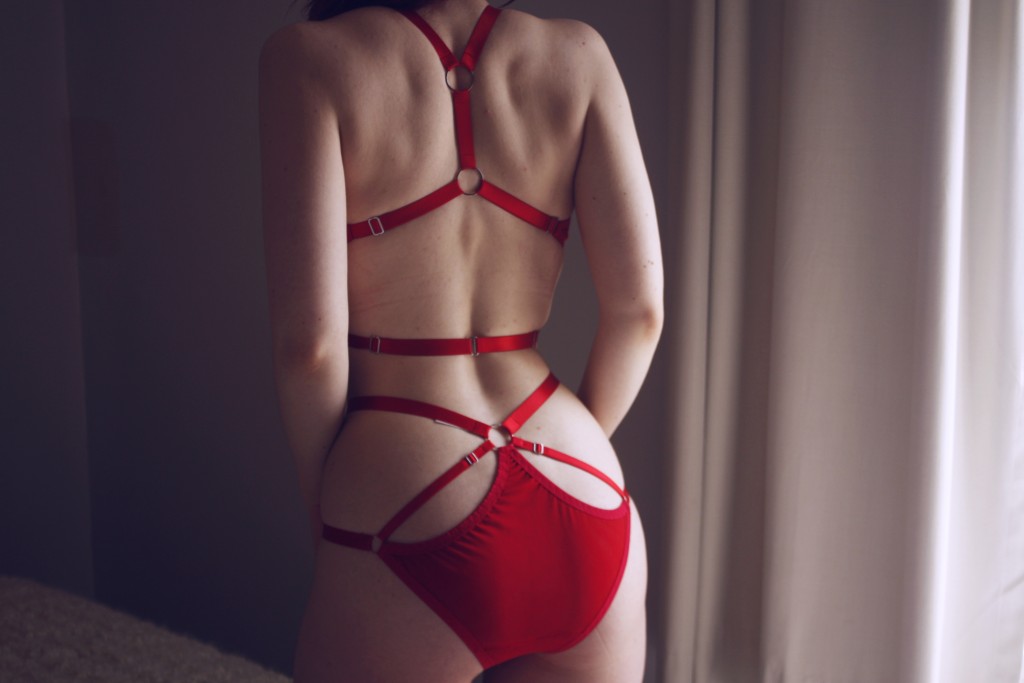 Sizing down to the XXS in Dionne was definitely a good choice. I previously bought Dionne in black bamboo in the XS as I do have a tendency to over estimate how large my hips are, although thanks to the cutting of another indie brand who's sizing does not match their size charts and small crisis in wondering why it didn't fit, it easy to see how our perceptions of our body can be confused. For reference my measurements are; 23″ waist, 32″ hip and 35″ lower hip, the exact measurements of the XXS. Gaby's sizing is very consistent and I would recommend sticking to the size chart. She also helpfully puts sizing recommendations in her product information.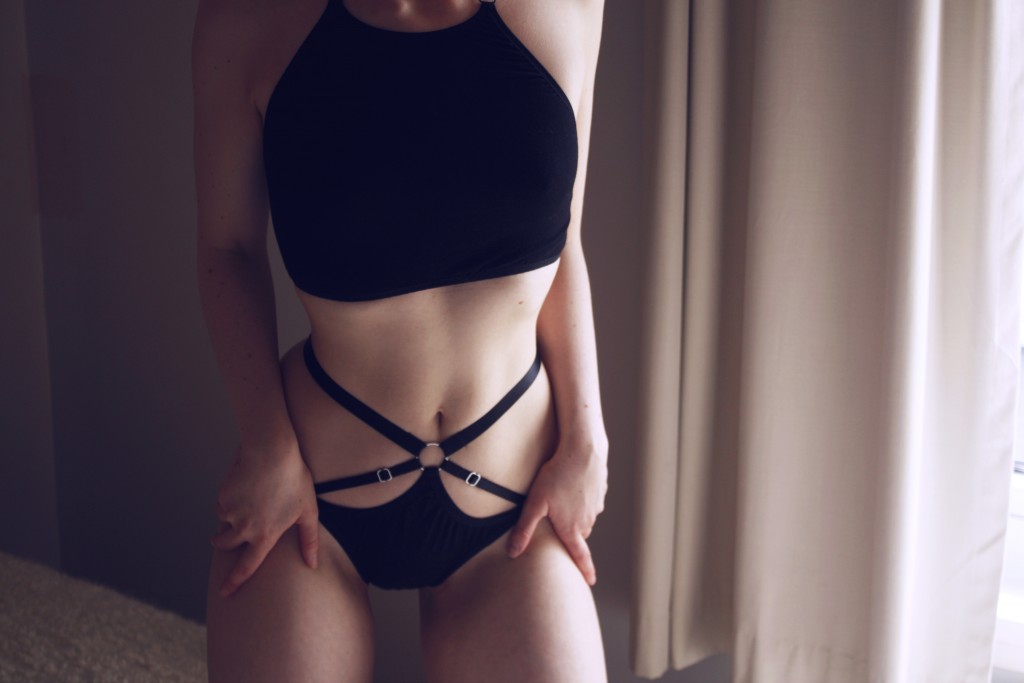 As the straps are fully adjustable on Dionne, it's forgiving if you order a size up. The only problems I have with the XS is the back piece of bamboo and gusset are a little to0 wide which can cause gaping and a wrinkly bum but with the XXS that problem disappears. Both the bamboo and mesh are incredibly comfortable. In the time between ordering the black Dionne and the red, Gaby has since updated this style, and the top straps that sit around the waist now have the sliders on the front, where as the older style has them on the back. This make is significantly easier to loosen the briefs when taking off.
While the black Dionne and Suzy will be sticking around, the red is limited addition, so if you have been lusting after this like me, you might want to purchase sooner or risk missing out all together.
Instagram // Twitter // Pinterest // Bloglovin'