I tried to resist the summer sales. It wasn't hard, having bored myself silly staring at multiple different sets and sites, wondering if I should buy them until I decided I hated them all. I didn't want lace or bows or pretty. I was bored and wanted something different, I wanted to try a brand I hadn't tried before.
Enter Mise en Cage and their sale on Don't Shoot The Messenger (DSTM). Berlin based, DSTM is incredibly distinctive thanks to it's geometric style and mostly black colour palette, two things I find very aesthetically pleasing. Favouring fabrics like mesh, silk, leather and even a little latex, all of DSTM pieces both lingerie and outerwear are beautifully thought out and crafted to contour and flatter the body.
While layered mesh isn't exactly a revolutionary style, the Jung bra and brief are both stand out pieces and seemed like a good place to start, with the option of adding some more extravagant DSTM pieces to my collection at a later date.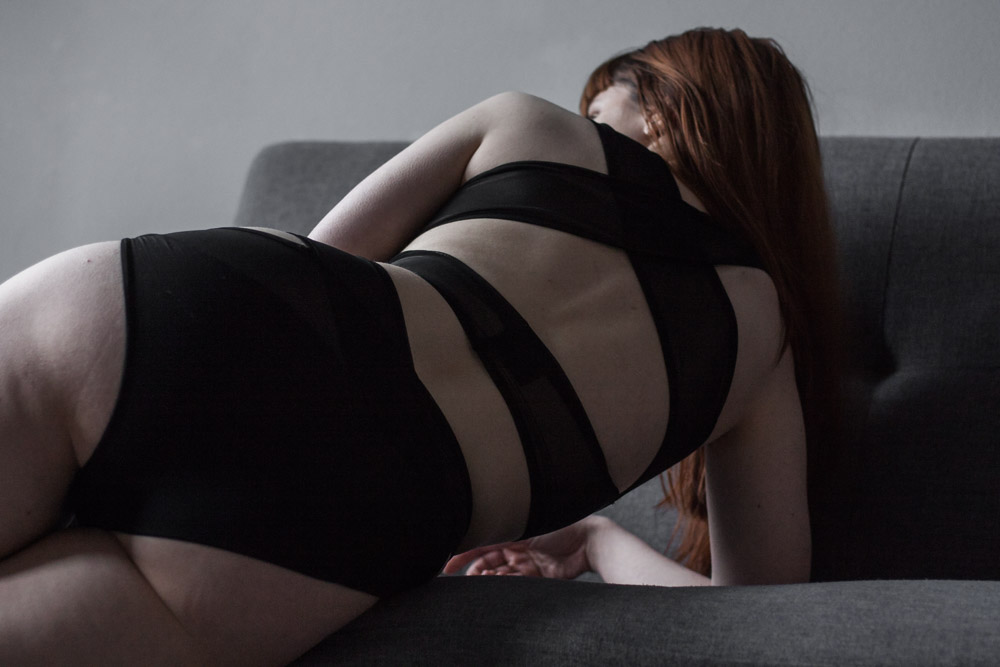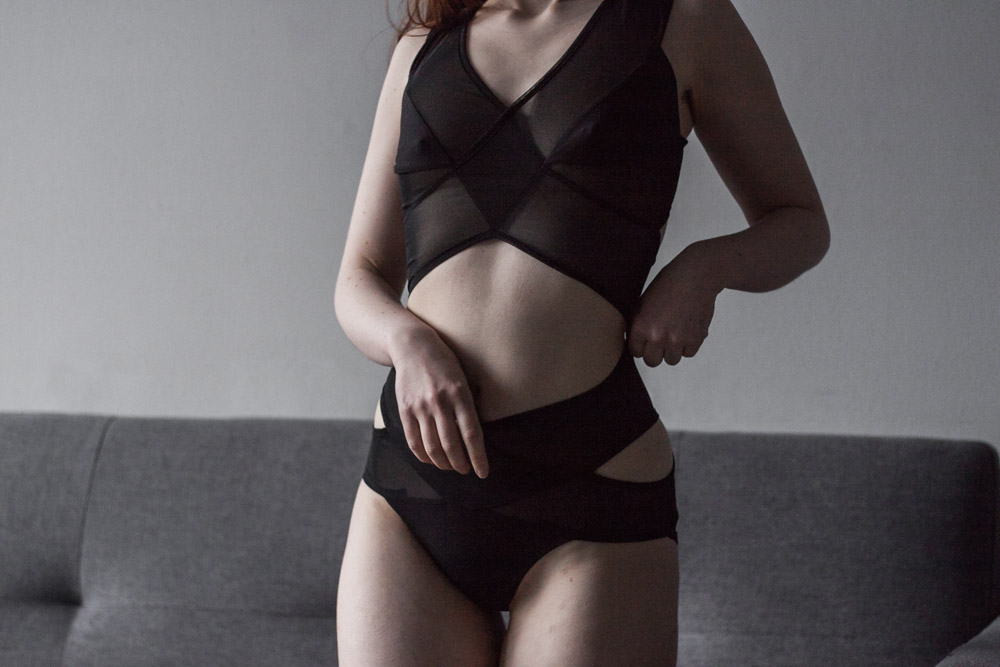 I ordered both items in a size 34 (XS) and they arrived with a hand written postcard from the boutique thanking me from my purchase, which is a nice touch.
The bra and brief are both made from an aloe vera infused mesh and stretch fabric inserts. I'm not sure what the relevance of the aloe is, whether it's to soften the mesh or preserve it but either way the fabric is nice. It's not soft as Hopeless' mesh but it's not gross cheap scratchy mesh. I believe it is a sports mesh and it feels very sturdy. Each item has a little rectangle of leather, debossed with the DSTM logo in the back, which really makes the items feel luxurious and carefully crafted.
Despite the name, the Jung Bra is less of a bra and more body wear/crop top. It offers no real support of a bra although this is no problem when you are petite. I love the way this frames my body, the diamond in the middle of the crossing fabric sits right in the centre my sternum, the lower front follows the curve of my last rib and the back crosses round my shoulder blades, framing the centre of my back.
The black stretch panels just conceals my nipples and no more but when I wore for a night out, I fashion tapped it into place, just to be sure of no nip slipping. However, I tried shaking around in it in the house (scientific lingerie research) and found that it stayed put without the tape. Although, if you have more to shake there could be a different result. The fashion tape kept it in place all night and should work for everyone.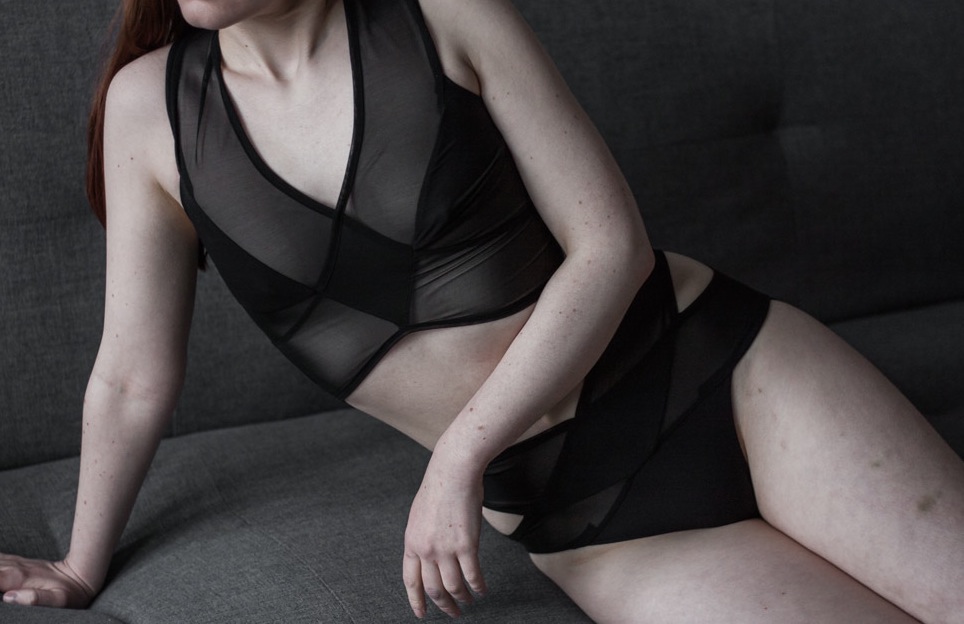 Having recently decided that low rise briefs don't really suit me, I love the height on the Jung brief. It curves with my hips perfectly and the lower front and higher sides are extremely flattering on my longer hips. The only downside to these briefs is I find that the gusset is a little too long for my body, meaning the sides try to make their way into my butt. I do love them however and the versatility of the designs, both items being suitable for swimwear and the top makes a great outerwear and layering piece.
DSTM have just started uploading new items to their site including Jung with stretch leather inserts and you can read an interview with designer Jen Gilpin for W Magazine here.
Instagram // Twitter // Pinterest // Bloglovin'