I apologise that it's been a little while since my last post. Due to some deep seated body issues I've been feeling self-conscious of late. Trust receiving some new items from Hopeless Lingerie to help make me feel right again.
At the beginning of June, the Inferno collection was launched along side a lovely new web shop. This collection was inspired by "the raw power of volcanoes, and the dystopian landscapes of 1970s science fiction films."
Inferno has to be my favourite collection to date. The diamond mesh and fringe pieces are to die for. However it was Stella that really took my fancy. I decided to order Karen, another item on my wish list to match.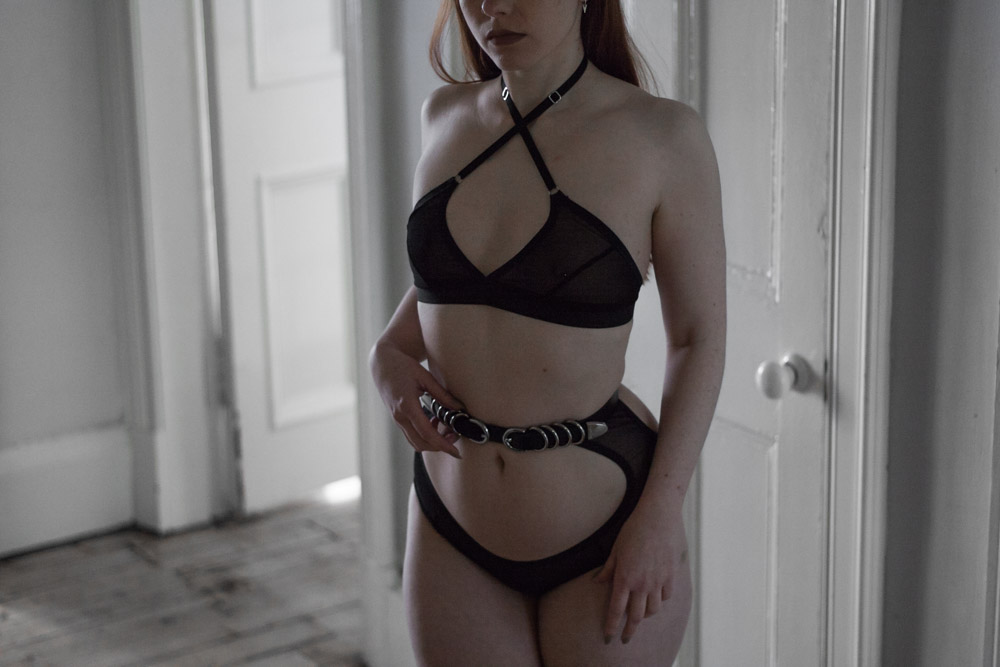 Both items are made from Hopeless' classic mesh and purchased in my usual size of XXS. Stella's design features a thick elastic underband for additional support as well as fully adjustable straps that cross the décolletage, sitting comfortably in between the collar bones and fastening at the back of the neck. While I ordered mine in the standard XXS size, my girl D. ordered hers to be made two inches smaller. On top of being brain twins, we share similar body measurements and both of us have a 27 inch underbust. I found that the standard size is a little big for me as it fastens in the tightest hook with ease, while D's fits perfectly. However, as I ordered the generic sizing, the cups fit me better, as they are not pulled to the side like D's. While the cups are somewhat similar to a standard triangle bra, the crossed straps cause the cups to pulled across my body, lifting my breasts and giving me cleavage and rounding out my shape like no other triangle bra has. This bra is perfect for smaller busts and a great piece for layering.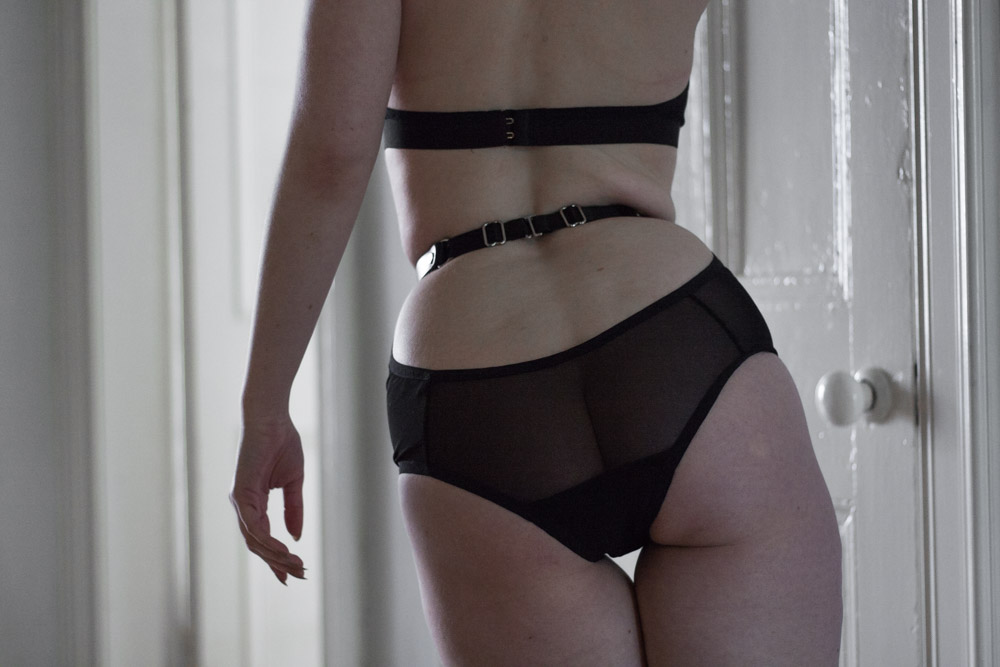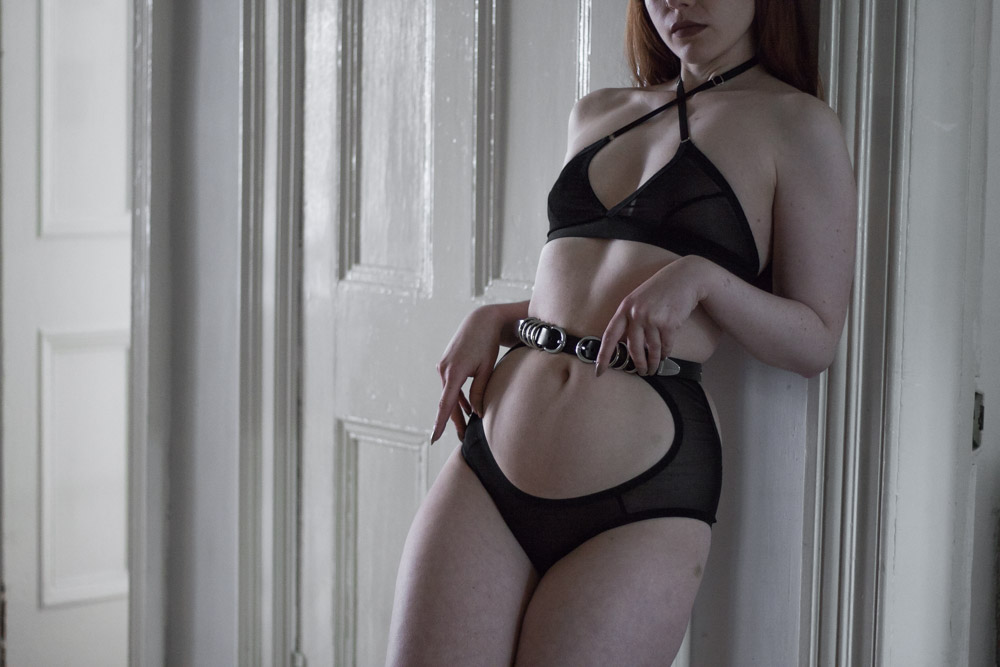 Karen is a beautifully flattering piece for a hip heavy girl like me. Fitting like low rise shorts on the bottom, the sides frames the hip and topped with a piece of elastic and features Hopeless' signature metal notions.
I adore how this style frames my hips and while I've recently taken to shunning low rise styles, the high sides of this set don't lengthen my hips like the low rise does.
Check out Hopeless' most recent collection Super Vixen. Inspired by "the beautiful women of 1970s Russ Meyer movies, their outfits and their deathly adventures". Featuring classic styles in limited edition berry coloured fabrics and lace.
Wearing with: Tahliah Belt by Creepyyeha
Instagram // Twitter // Pinterest // Bloglovin'