Fancy trying some indie lingerie but don't know where to start? Below you can find a variety of sets for under £100 to help kickstart your collection. All of these items would be a great addition to any underwear drawer – both as a set or individually – and can be mixed and matched with pieces you already own. Bare in mind, all the prices listed below don't include postage or import fees, so be sure to keep that in mind if you choose to make a purchase.
1. Julie K Lingerie – Carole Halter and Thong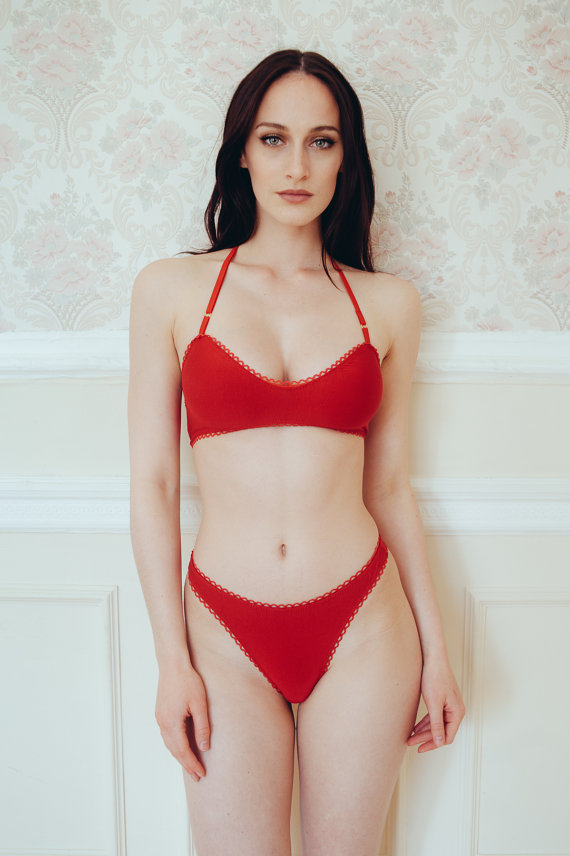 This set from Julie K was actually my first purchase of 2017! Made from organic bamboo cotton, the halter and thong together costs £52. For those who don't fancy the halter style, there is also a simple bralette available in sizes 30AA-36D. Don't like thongs either? There are two other brief options available, a brazilian or mid rise brief, both of which are available in sizes UK6-UK14. For those who aren't a fan of red, all items also come in black.
2. Playful Promises – Peek & Beau Hope Set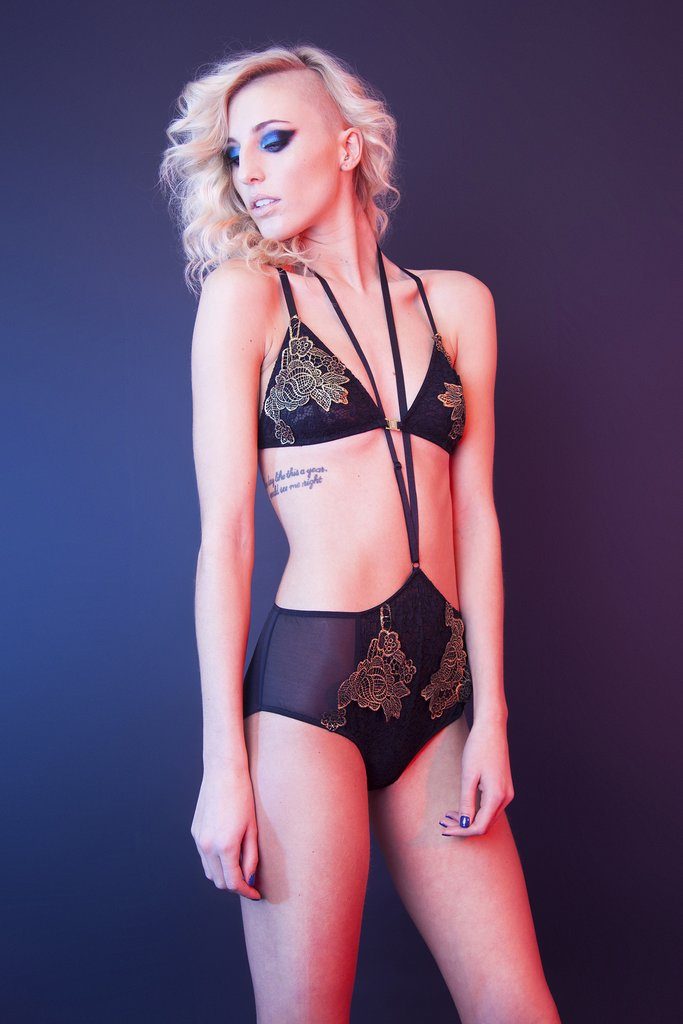 Peek & Beau is Playful Promises' little sister brand who have a great range of fashionable sets, perfect for layering and showing off as outwerwear. The Hope set is right on trend with the mix of floral appliqué and harness elements. Together, the bra and brief cost £50. Size wise both items are available in sizes XS(UK8)-XL(UK16).
3. Miss Crofton – Catrina Set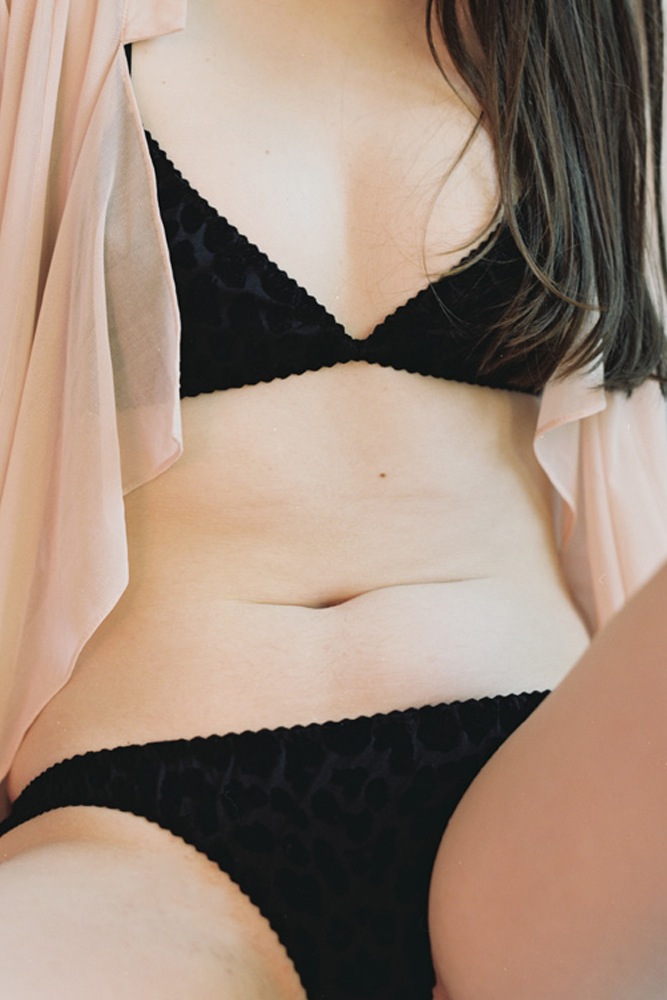 This cute leopard velvet number from London brand Miss Crofton is feminine without being girly. Sold together this set is £64. However, each range is a limited run, so the size curve is rather small. This particular set is only available in sizes small (10), medium (12) and large (14).
4. Toru and Naoko – Janice Bra and Marlie Briefs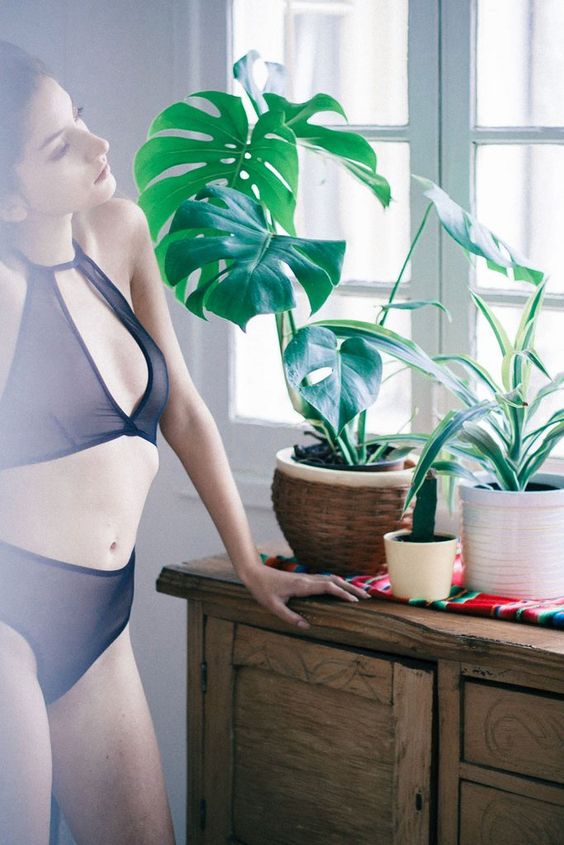 This statement mesh bra looks great with the high waisted briefs and together (at the current exchange rate) costs £65.11. Made ethically in Chile, both items are available in sizes XS-XXL, or alternatively you have the option of providing your measurements so you can have the set made to order.
5. Nubian Skin – Essential T-shirt Bra and The Brief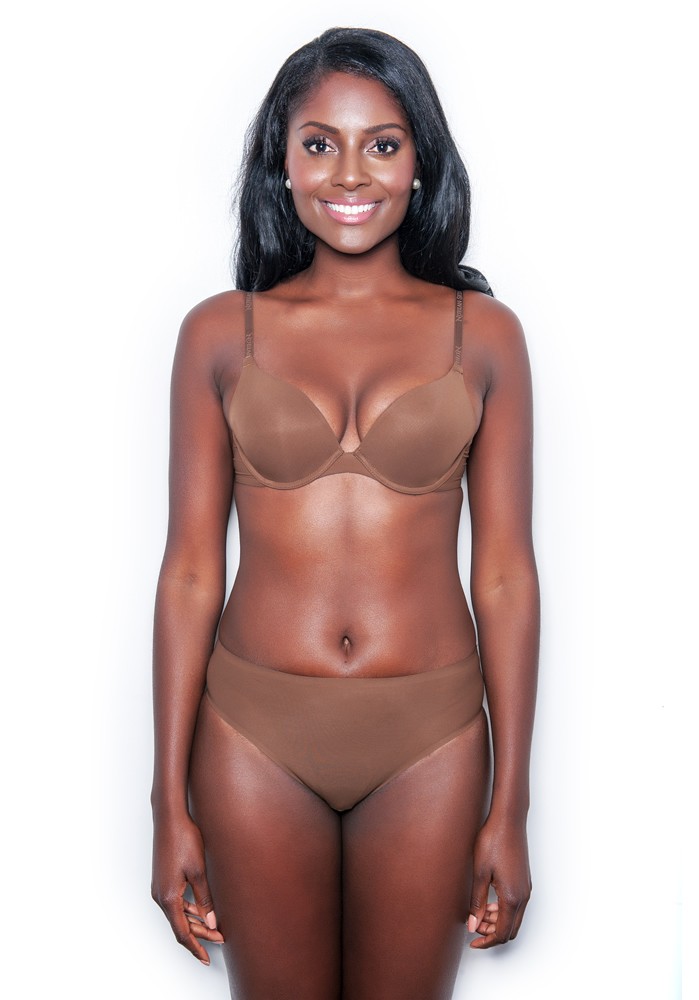 Based in London, Nubian Skin is a fantastic brand creating nude lingerie for women of colour. Seen here in the shade 'Berry', the Essential T-shirt Bra and The Brief cost £43 and are available in sizes 30A-40DD and S-XL
6. Marie Yat – G-tang Top and Brief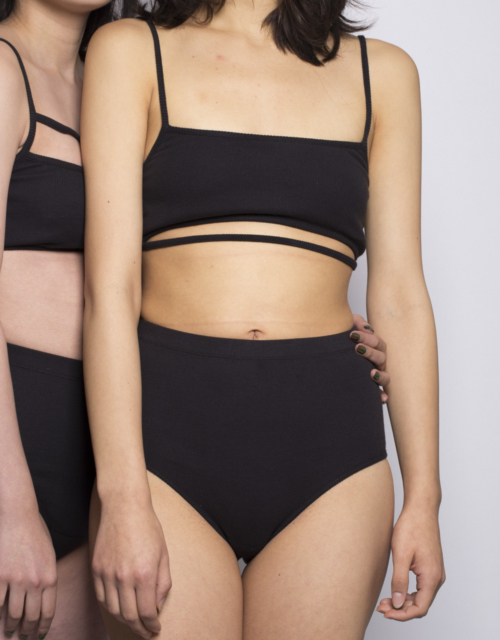 Marie Yat creates seamless style underwear in gender neutral fabrics. Made from ribbed cotton, G-tang bra and Brief cost £79 and look extremely comfortable to wear. If you fancy a change from black, both items come in white and a rusty red and are available in sizes XS-L.
7. Sophie Hines – Cartesian Crop Top and Adjacent Boy Brief
Sophie Hines is creating a range of androgynous underwear, swimwear and harnesses. The Cartesian Crop Top and Adjacent Boy Panty cost £61 at the current exchange rate and are available in sizes XS-XXL. Be aware that Hines is based in the US and if you are in the UK you may be subject to custom charges.
8. Urban Bird – Raven Bralet and Brief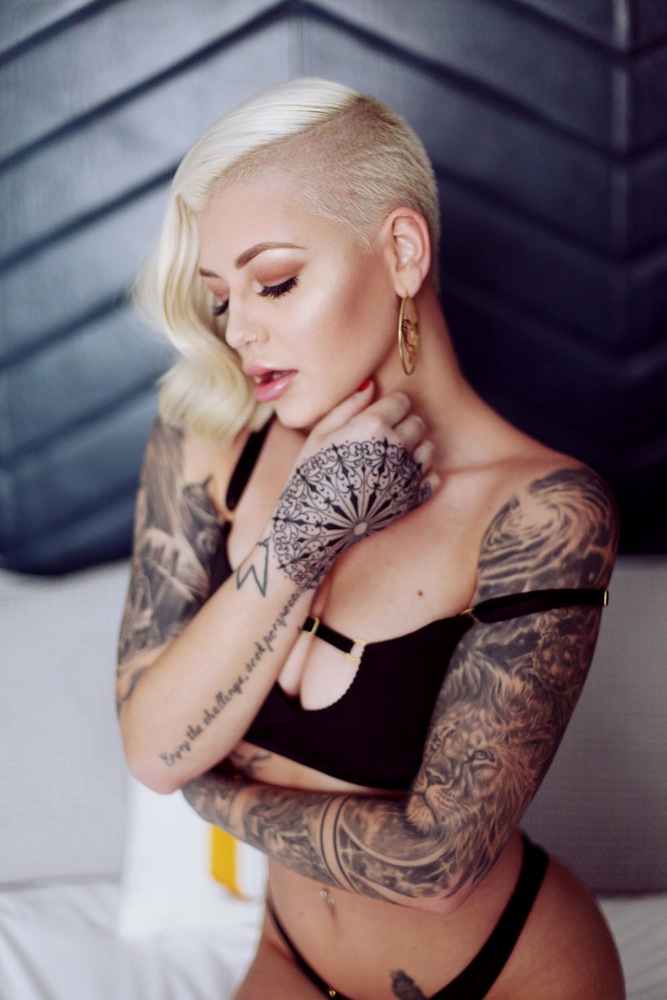 Made in North Wales from scuba fabric, the Raven Bra and Tanga Knickers from Urban Bird costs £51 and are available in sizes 30B-34D and UK6-UK14.
9. Fashyouandme – Mesh Underwire Bra and Briefs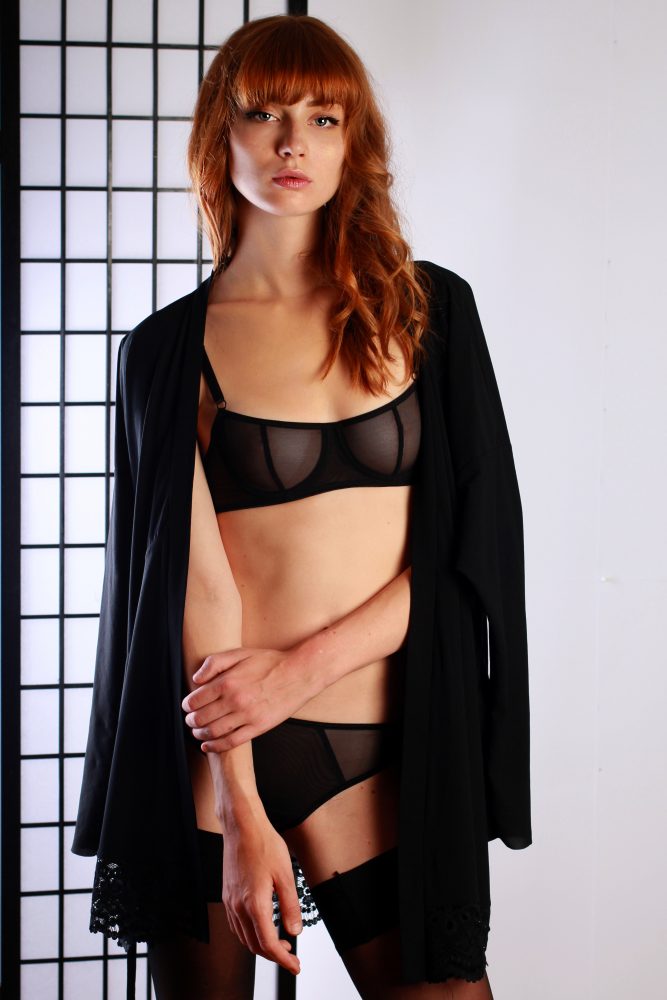 At the current exchange rate, this underwired bra and panel brief cost £51.20 together and are available in sizes 32A-36C and XS-XL. While black mesh is always a classic choice, Flashyouandme sell a great range of affordable harnesses that would look great in combination with this set (and their other lingerie too) helping to take your look up a notch or two.
10. Playful Promises – Karine Set
The Karine bra from Playful Promises is available in both core sizing (32A-36D) as well as being available in the Curve range (38B-42G, that's a staggering 33 sizes!). Together with the briefs (available from a size UK8–UK24!) the total cost is £75.
I tried to ensure there was something suitable for everyone's needs, however if you have any other suggestions then please feel free to comment them below!
Wearing above:
Hopeless Lingerie Phoebe Briefs
Instagram // Twitter // Pinterest // Bloglovin'