There's something about a simple jersey set that I find incredibly appealing. I find them, dare I say it, "sexy" (a word I don't often use) in a nonchalant kind of way. The ribbed cotton offerings from Marieyat tap into this by combining exposed skin with unisex comfort for a minimalist but sensual aesthetic. Based in London, the Central Saint Martens graduate started her lingerie line after finding inspiration in a pair of her friend's briefs that were coming apart at the seams. This detail of fabric coming away from elastic bindings has influenced the designs heavily. Used to create unconventional cutouts and intriguing silhouettes, Yat's works stands out in a market saturated with cutouts and straps.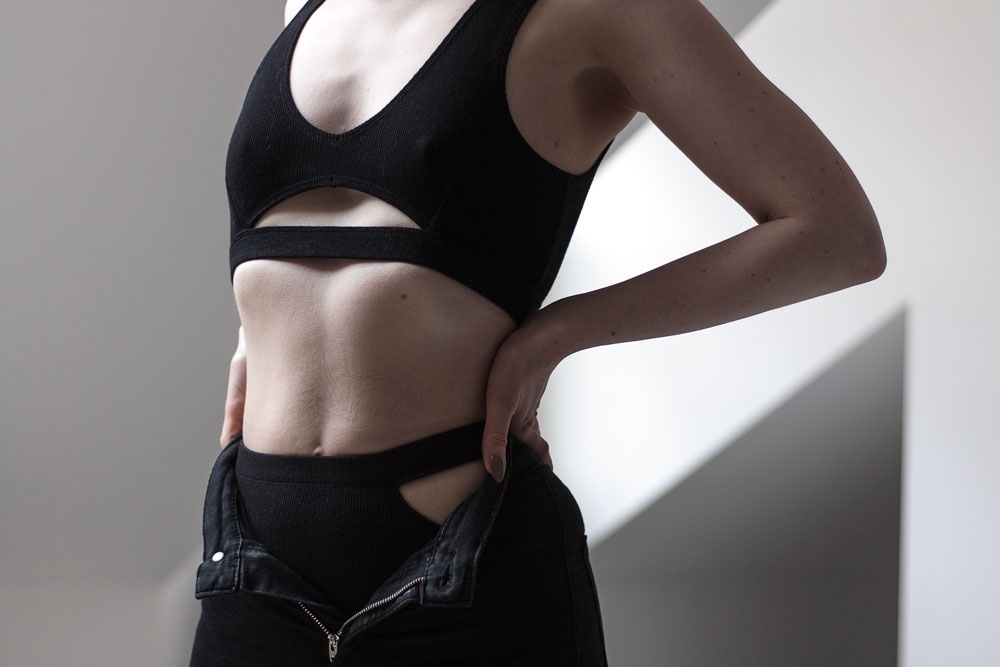 It took me some time to settle on what to purchase first, as I loved so many items from both the debut and the more recent second collection. Eventually I settled on the Ryym Top and Sade Brief in faithful black as my first purchase. Ordering them both in the size XS, they arrived quickly, tucked up inside a branded garment bag, which was a nice touch as well as practical for storage.
The top has thick elastic underband and features a cutout just under the bust, which creates a vintage feel with a modern twist when combined with the ribbed fabric. The back is a plunging v and ensures that the top is visually appealing from both the front and the back and is ideal for styling the lingerie as outerwear. The XS top is sized to fit a 28-30 inch underbust and I find that the heavy elastic fits my 28 inch underbust quite snuggly but without any discomfort, like second skin. Similar to many bralettes, this top doesn't offer much it the way of support and give my bust a natural shape under clothing.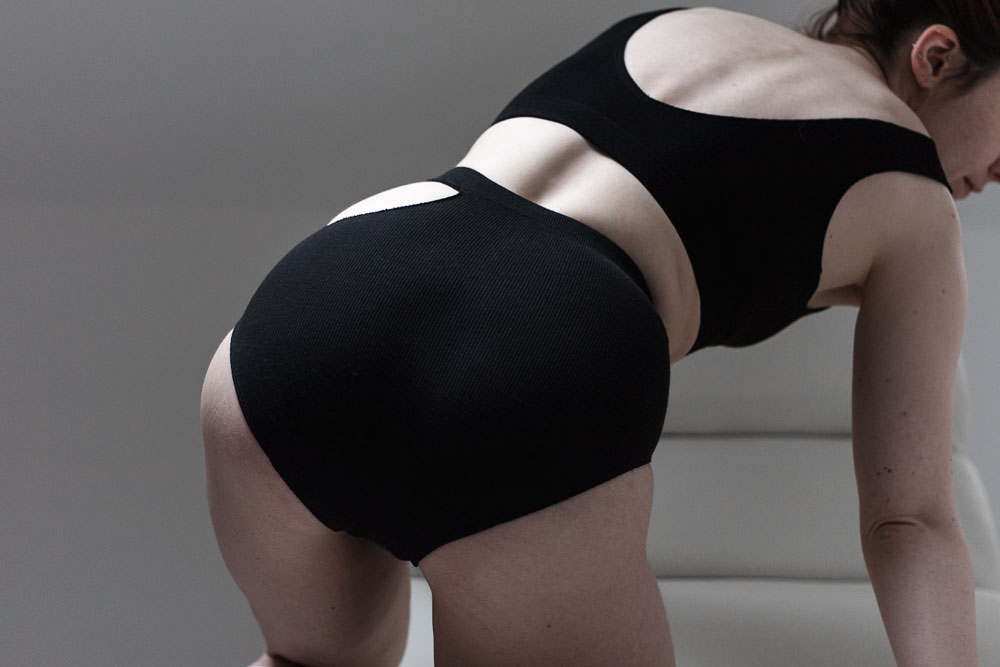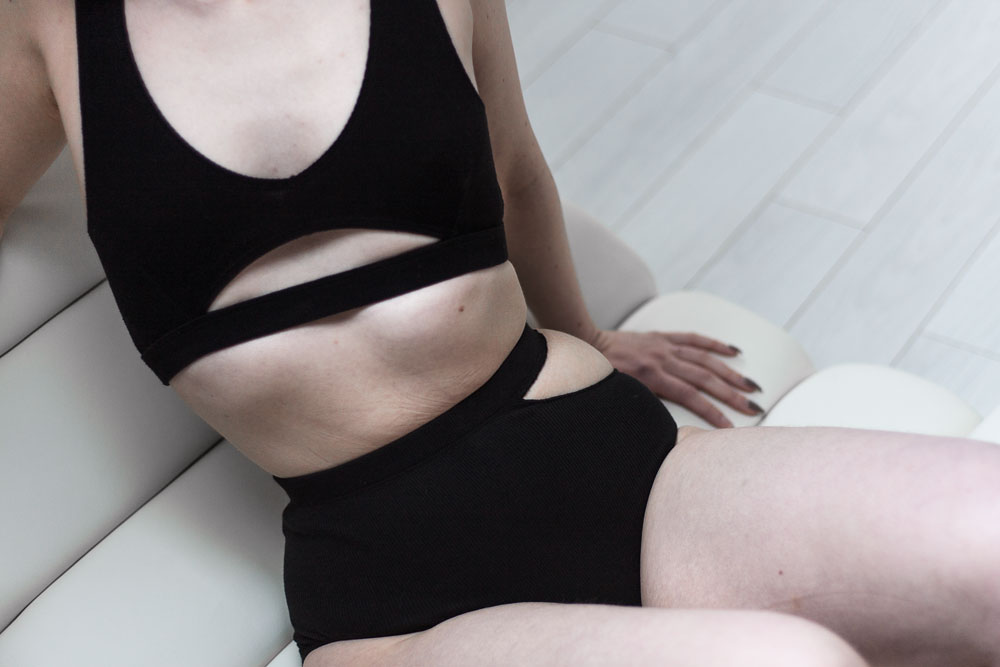 The XS brief is designed to fit a 23-24 inch waist and while I am normally about 24 inches, I recently put on a few pounds due to stress eating. At my current weight, the XS fits a little snuggly but the fabric has plenty of stretch and thus does not dig in nor is uncomfortable. I'd say they fit true to size and hopefully once I shed my stress weight they'll fit perfectly.
These pieces from Marie Yat fit seamlessly into my lingerie collection and make me feel confident while remaining comfortable. I hope to be able to add more of her lovely pieces to my collection.